5 types of consumers with knowledge of crypto in LATAM
Latin America has been experiencing a significant growth in the adoption of cryptocurrencies in recent years.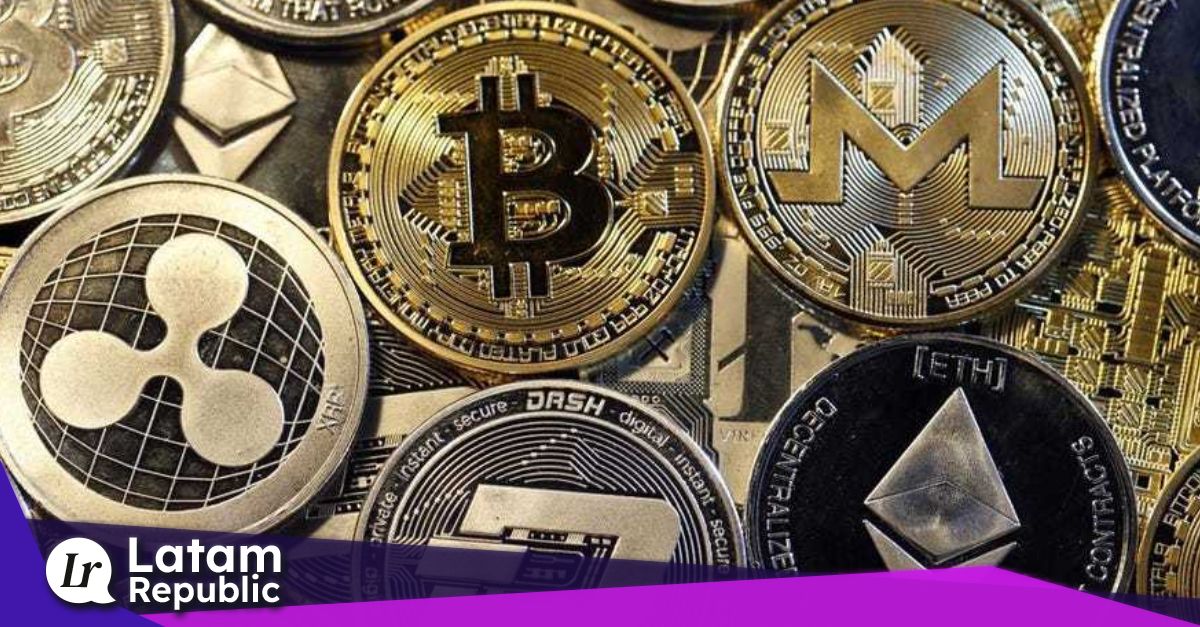 Latin America has been experiencing a significant growth in the adoption of cryptocurrencies in recent years. Bitcoin, the first and most well-known cryptocurrency, has been leading the way in the region, but other types of cryptocurrencies have also been gaining ground.
One of the factors driving this growth is the economic instability and volatility of traditional currencies in many Latin American countries. Many people in the region have turned to cryptocurrencies as a way to protect their savings from inflation and devaluation of local currencies. Additionally, cryptocurrencies provide an alternative to traditional financial systems that are often plagued by high fees and limited access.
Cryptocurrencies continue to gain mainstream acceptance
This financial revolution has been captured by consumers, since 95% of them have heard of the existence of cryptocurrencies. According to the Visa Report, called: "The crypto phenomenon: Attitudes and uses of consumers", details that, in 2021, crypto assets ceased to be restricted to a reduced community of investors and began to constitute a broader market. , increasingly accessible to both experienced and new participants.
"The number of owners increased slightly (34% in 2022, 32% in 2021) with half of active owners, and more than 40% of passive users. However, we observed a slowdown in the trend, as the intention to acquire more crypto assets decreased among owners (57% in 2022, 62% in 2021)," the study indicates.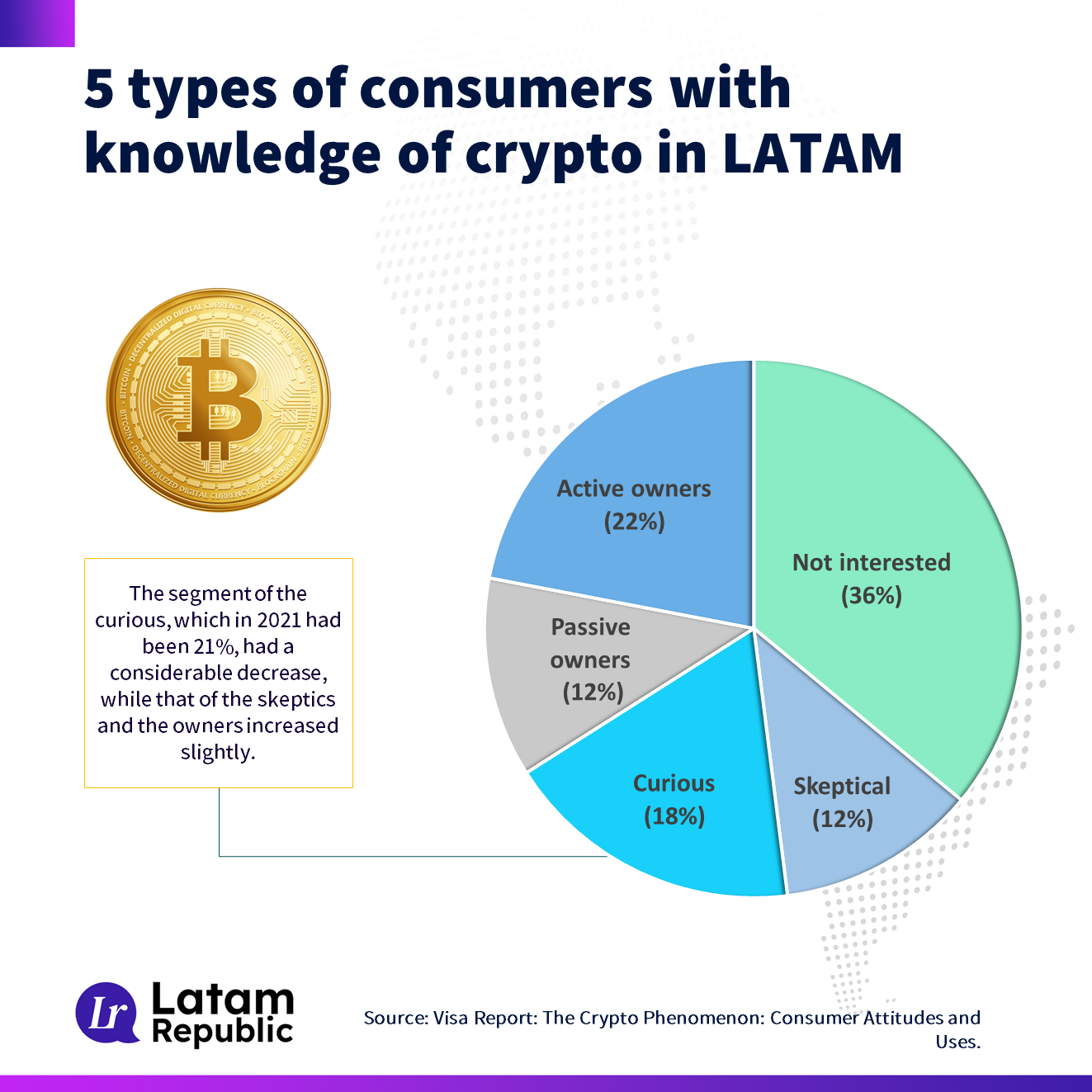 Bitcoin consumers in LATAM are diverse and come from different backgrounds. Some are tech-savvy individuals who were early adopters of cryptocurrencies and have been using them for years. Others are new to the world of cryptocurrencies and are looking for alternative ways to invest their money. There are also a growing number of businesses in the region that are accepting cryptocurrencies as a form of payment, further fueling adoption.
Beyond Bitcoin, other types of cryptocurrencies such as Ethereum, Litecoin, and Ripple are also gaining popularity in LATAM. These currencies offer different features and benefits compared to Bitcoin, such as faster transaction times and more advanced smart contract capabilities. This diversity in cryptocurrencies is attracting a wider range of consumers who are looking for a specific set of features that best fit their needs.
The growth of different types of crypto and bitcoin consumers in LATAM is a reflection of the region's economic and financial landscape. As cryptocurrencies continue to gain mainstream acceptance and adoption in the region, it will be interesting to see how they reshape the financial landscape and provide new opportunities for economic growth and development.