Aurora Tech Award: Empowering LATAM Female Talent in Technology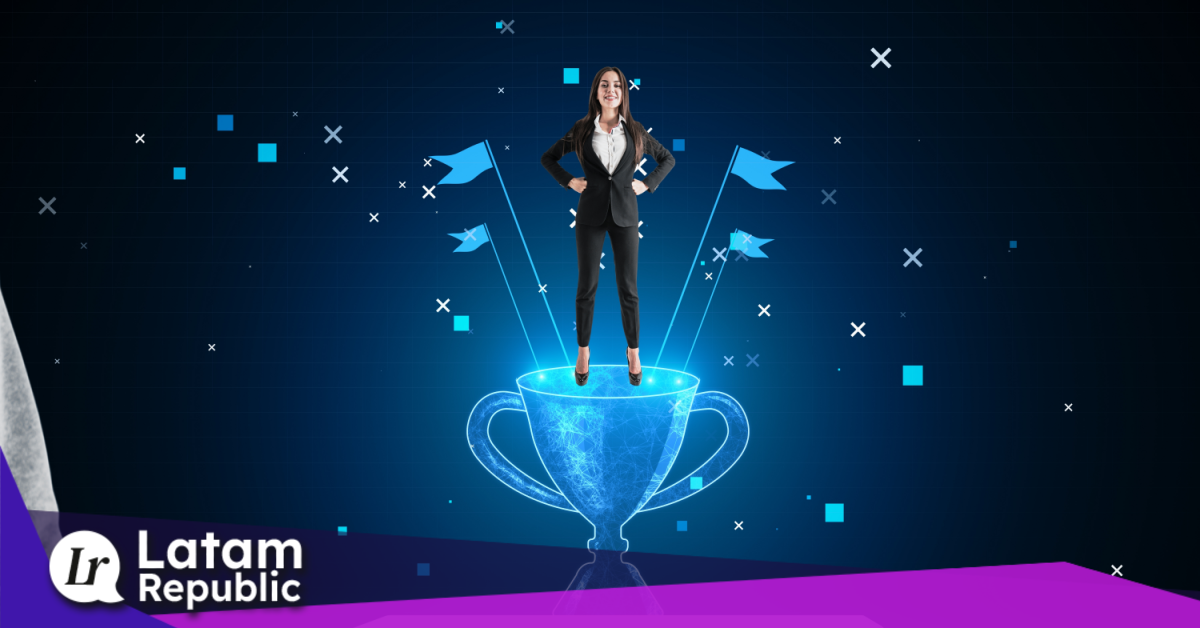 In a world where gender equality in technology remains a challenge, the Aurora Tech Award, a non-profit initiative, has opened its doors for the 2023 call. This is the third annual edition of a prestigious action supported by inDrive, a rapidly growing global mobility and urban services platform. The main objective of this initiative is to celebrate and empower women in the technological field through financial support for projects and startups that are positively impacting global development.
Recognizing Female Talent Worldwide
The Aurora Tech Award call is global and welcomes participants from various countries, including Argentina, which had a notable presence in the previous edition. Among the finalists was Dr. Karina Ojanguren, CEO of Humana Digital Health, a startup that merges health with technology. With more than 30 years of experience caring for chronic patients, Dr. Ojanguren demonstrated that women play an essential role in technological innovation.
Ekaterina Smirnova, CEO of the Aurora Tech Award, shared her excitement about the call: "In a tech world that continues to fight gender inequality, awards like the Aurora Tech Award are catalysts for change. Our goal is to break barriers and inspire to the brightest female minds. Positive feedback from past winners confirms their transformative impact. As nominations are received from around the world, we are excited to highlight talents who have a transformative impact on the community and serve as role models. We imagine "a future where gender no longer limits potential. This award is not just recognition; it is a step towards a more inclusive and innovative tomorrow."
Generous Prizes to Drive Success
The winners of the Aurora Tech Award 2023 will be selected by prominent industry professionals and technology experts. First place will receive a prize of $30,000 to finance their project, while those in second and third place will receive $20,000 and $10,000, respectively. In addition to funding, all winners will have access to inDrive's valuable mentoring program. One winner per category from any of the participating countries is stipulated.
How to take part?
Candidacies can be submitted through the official website, you can click here to go to the website, you have until December 31, 2023, to participate. However, it is important to meet certain requirements to be eligible:
Female founder: The startup must be founded (or co-founded) and led by a woman.
Financing phase: You must not have received investments exceeding $4 million, including your seed round.
Operating time: The startup must not be more than 5 years old.
Minimum viable product: The startup must have a functional prototype. Ideas without a working prototype will not be considered.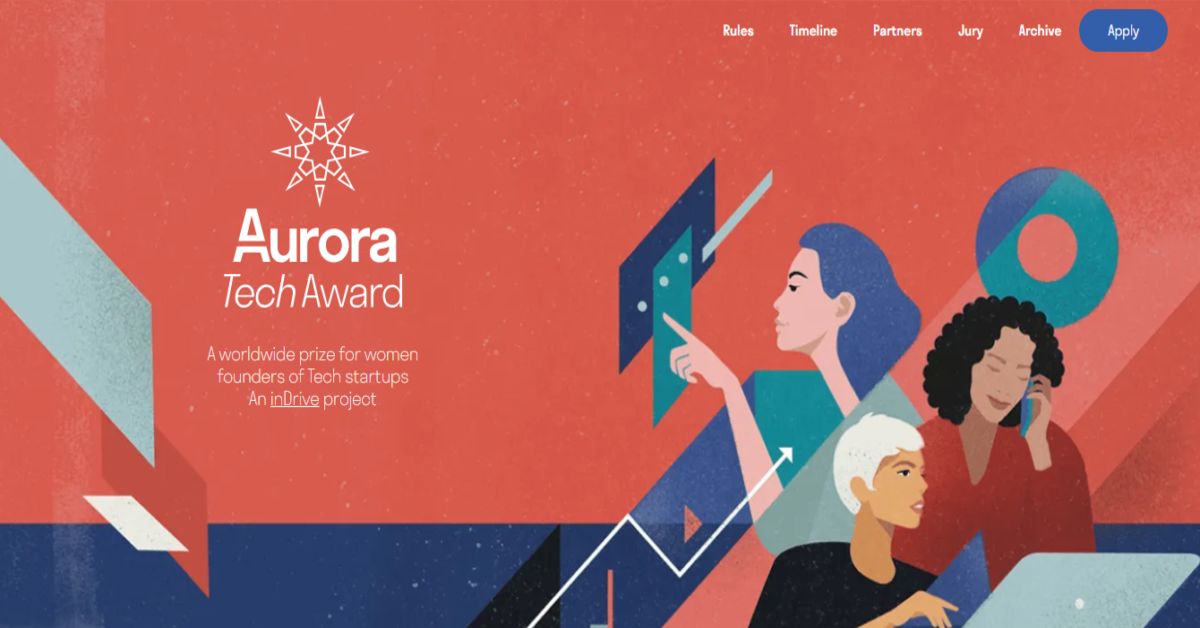 Forging a Future of Equality in Technology
The Aurora Tech Award initiative, represents a future where innovation knows no gender boundaries and where women's potential flourishes without restrictions. It's not just about breaking glass ceilings; it's about building an industry that reflects the capabilities of everyone, regardless of gender.
Award Calendar
September 5, 2023: Opening of the call.
December 1, 2023: Closing of the call.
January 31, 2024: Announcement of the short list of finalists.
March 8, 2024: Ceremony and announcement of the winners.
Don't miss the opportunity to be part of this recognition of female innovation in technology. Sign up today and be part of the change!