BioGrip: The Startup Applying AI in the Bionic Industry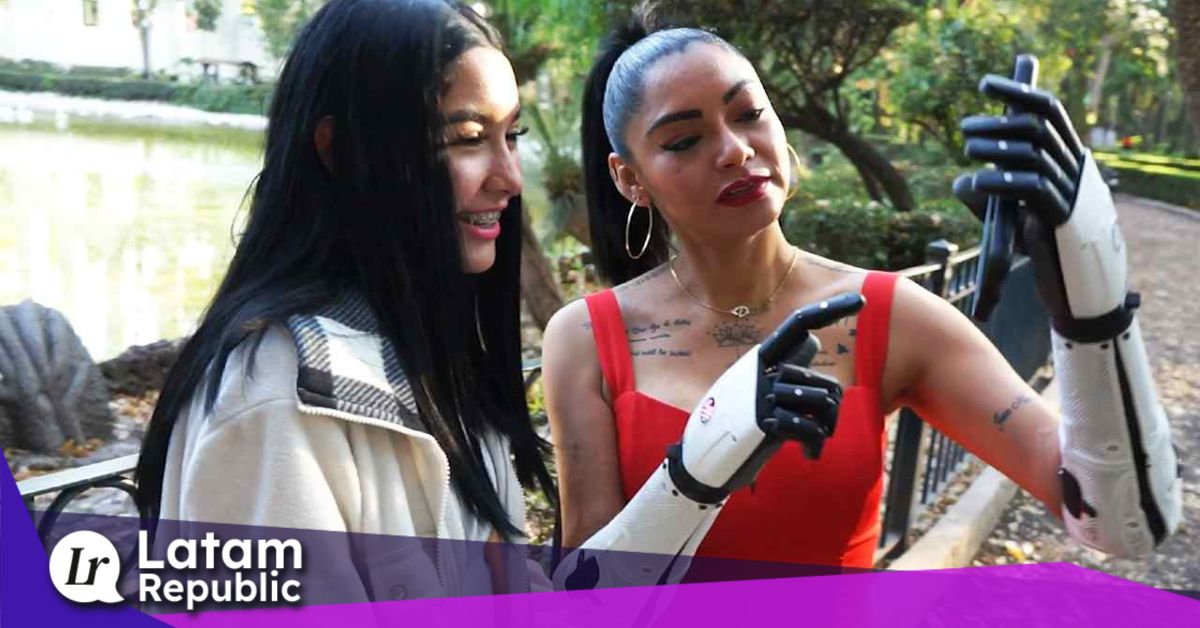 Technology and innovation are constantly redefining how we approach the challenges of daily life, and one of the most exciting areas of advancement is in the bionics industry. Among the companies that are leading this change, there is a Mexican company that has stood out on the global scene: BioGrip.
This startup is committed to revolutionizing the bionics industry through the integration of Artificial Intelligence (AI) in its process of developing and manufacturing rehabilitation devices for people who have lost an arm, whether by accident or congenitally.
BioGrip Mission: Restore Independence
BioGrip's mission goes beyond mere limb replacement. The company focuses on regaining independence for people who have faced the loss of an arm. To achieve this, BioGrip works closely with "ambassadors," who are the first patients and play a vital role in providing their perspective and personal needs in the device development process. This user-centered approach is one of the company's main pillars.
What sets BioGrip apart from other rehabilitation technologies is its commitment to working directly with the people who will use the devices. This proximity allows them to understand and satisfy the real needs of users. Often in bionic technology, patients are associated with desires to acquire super powers, but in reality, most people seek to regain their independence and perform simple everyday tasks, such as holding the hand of a loved one or writing.
Development and Expansion: Heading to the Market
After three years of research and the creation of four prototypes, BioGrip is at a crucial stage of its development. The company is evaluating how to enter the market. It has solid support from institutions and orthopedists, as well as the support of a generous Mexican businessman who donated the first 100 devices. This program, called "100 Stories of Hope," has allowed BioGrip to continually improve its technology while reaching those who need its products at no cost.
BioGrip has obtained important recognitions in the world of technology and innovation. The company has been awarded at the Entrepreneurship World Cup, where it won the award for the best technology worldwide among more than 100,000 startups. In addition, it has been named as one of the six startups that are transforming the world through artificial intelligence, thanks to its participation in the Santander X Global Challenge and Microsoft competition.
The genesis of BioGrip is based on the personal experiences of its founders, Alan Hernández and Israel González. Both faced health situations that prompted them to undertake this mission. Israel faced a chronic neurological illness that led him to consider the possibility of living with a permanent disability. On the other hand, Alan's mother battled a brain tumor two decades ago, causing him to question why, in an era of technological advances, there are still unresolved problems in healthcare. This personal purpose drove the founders to align their experiences with a life mission: to provide hope and opportunity to those who have lost an arm.
Vision of Artificial Intelligence: An Ally, Not a Threat
BioGrip sees Artificial Intelligence as a tool that will empower and facilitate people's lives, rather than a threat that will replace them. According to Alan Hernández, AI has the potential to eliminate gaps in disability and inclusion, allowing full integration into society. Despite the ethical debates surrounding AI, BioGrip emphasizes that humans will continue to be the deciding factor in how this technology is used. In the near future, the integration of AI will be considered essential in any technology, and the key lies in using it for the well-being and empowerment of people.
Powered by Artificial Intelligence, BioGrip is on a mission to transform not only the bionics industry, but also the way people relate to technology and their own ability. With BioGrip at the forefront, the bionic future looks exciting and full of possibilities.