Bogota Prepares for Entrepreneurship Week: Startups Latam Week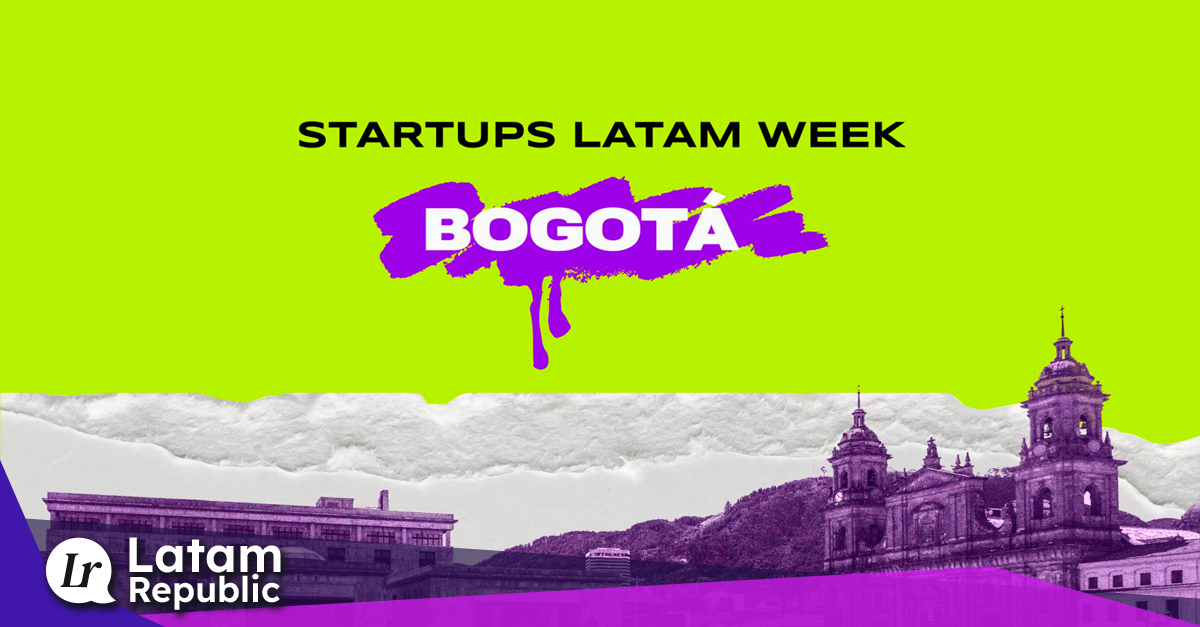 Bogota is getting ready to host a week full of innovation and entrepreneurship with Startups Latam Week. This event, which will gather investors, corporates, leaders, and those interested in the entrepreneurial ecosystem, will be a key meeting point to drive the growth of startups in Colombia.

On Tuesday, June 13th, and Wednesday, June 14th, Platzi will transform into a unique hub: Startups Latam Week. During these two days, there will be panel discussions, interviews, talks, and workshops featuring prominent founders, investors, and experts from the Colombian business sphere. This event, powered by Startups Latam, aims to provide visibility to new Colombian entrepreneurs and promote the expansion of their businesses across the region.

Connecting entrepreneurs with ecosystem experts and leaders

This initiative is completely free and its main objective is to give visibility to Colombian startups throughout Latin America. This opportunity is crucial for entrepreneurs seeking financing or looking to expand their operations in the regional market. Sofia Neumann, co-founder and chief editor of Startups Latam, expressed her vision by saying, "We want to create a space for connection within the entrepreneurial ecosystem and provide startups with the opportunity to enhance their knowledge and achieve their goals to become future leaders in the country."

The program of Startups Latam Week includes the participation of renowned companies and organizations such as Toteat, Platzi, Ubits, Hunty, and Frubana, as well as venture capital firms Wayra and Cube. Additionally, Microsoft and CIC Miami will be present during the three days of activities. It will be a unique opportunity to establish connections, learn from experts, and share knowledge with other entrepreneurs.

The final day will be on Thursday, June 15th, at Kapital House, where an exclusive event will take place in one of the strategic locations in the capital. It will be a significant conclusion to a week filled with learning and networking in Bogotá's entrepreneurial ecosystem.

Don't miss the opportunity to participate in Startups Latam Week and immerse yourself in an environment full of innovation, disruptive ideas, and growth possibilities for Colombian startups. This event will undoubtedly be a milestone in the development of the regional entrepreneurial ecosystem, and it is expected to provide a boost for the upcoming generations of Colombian entrepreneurs in their quest to become the country's future unicorns.

If you are interested in supporting and becoming a sponsor of this event, as well as having the opportunity to be a spokesperson, you can get in touch with the organization by emailing: sebastian@startupslatam.com.

If you want to participate and get detailed information about the agenda, click here.