CLIIQ NEXUS Latam 2023: Ecuador Welcomes the Key Players in Impact Investment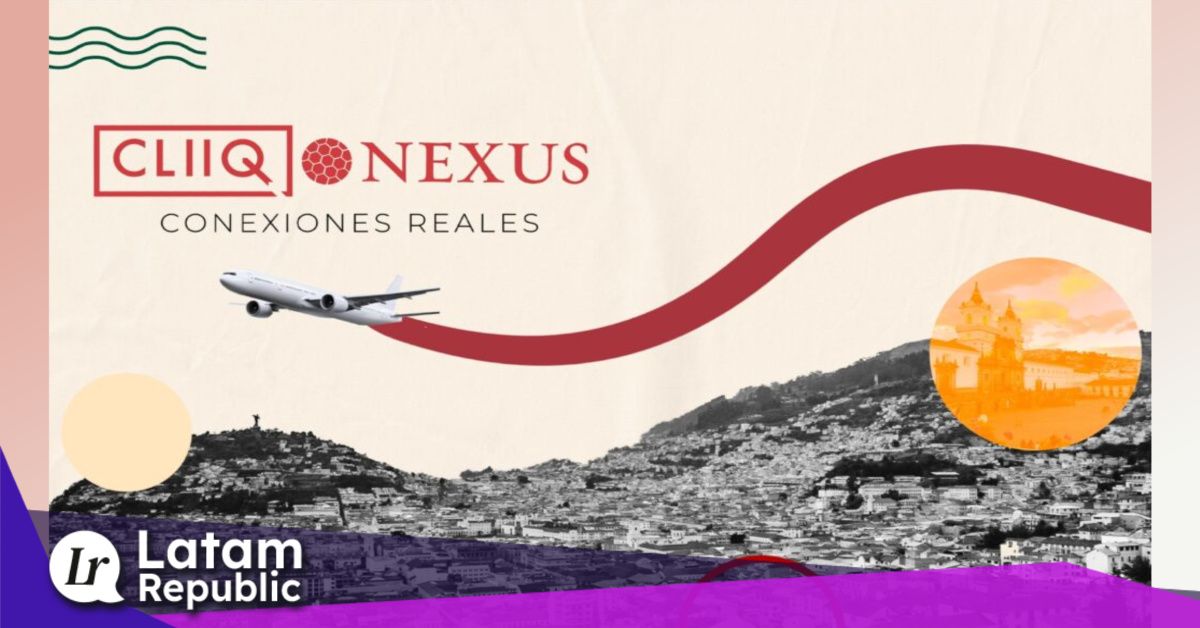 In Latin America, a continent marked by its cultural and geographical diversity, there is a growing number of leaders committed to investing in projects that generate a positive social and environmental impact. At the same time, many people are promoting projects that seek to address various social and environmental issues, from access to medicines to waste management. In this context, the CLIIQ Nexus LATAM is born, an event aimed at bringing together the key players in Impact Investment in the region and fostering collaboration.

Details of the event
CLIIQ Nexus LATAM 2023, the Latin American Impact Investment Summit, will be held in the city of Cuenca, Ecuador, from September 26 to 28. This event brings together a wide range of participants, including:
Impact investors
Exceptional entrepreneurs
Builders of ecosystems
Asset owners and philanthropists
Public and private sector leaders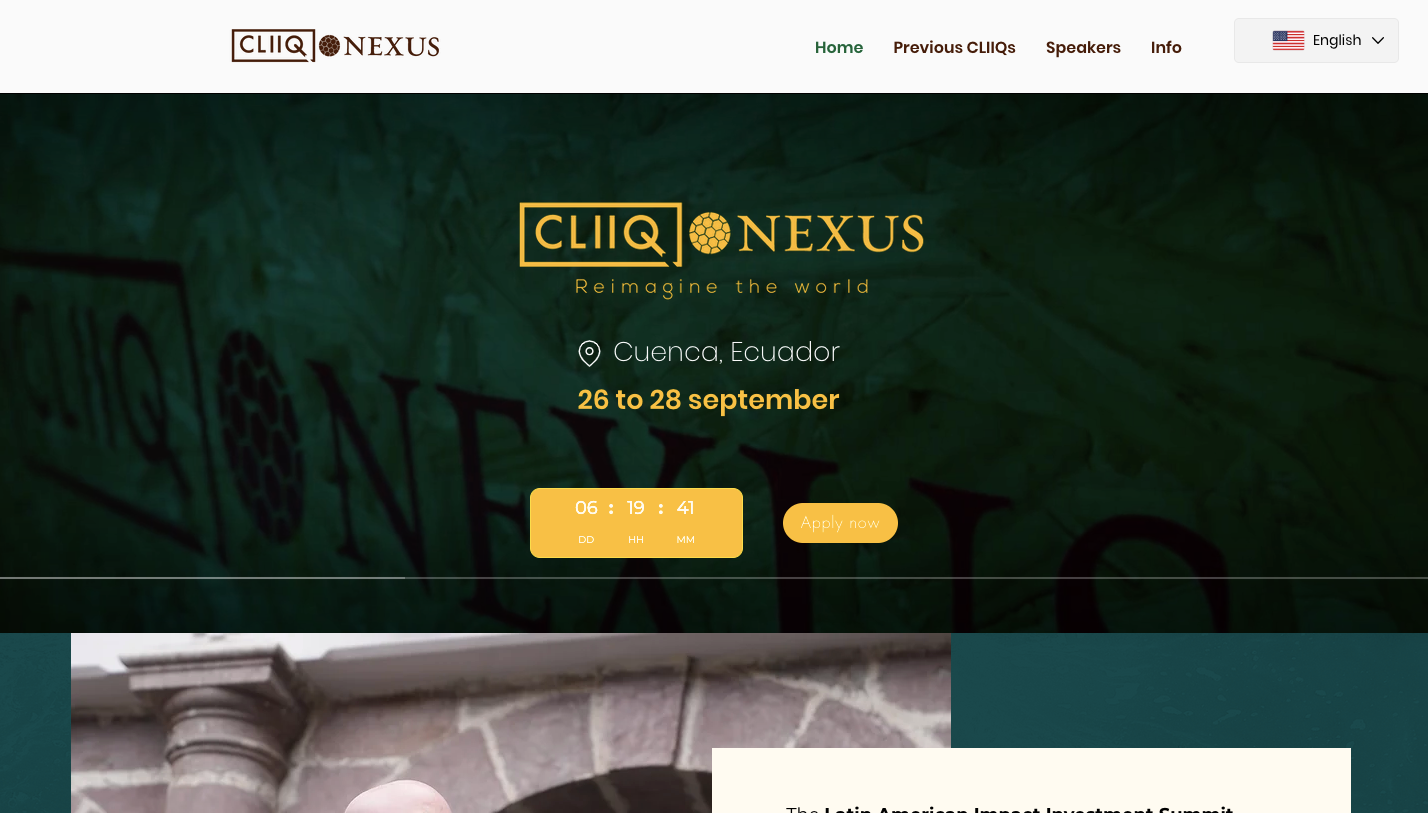 In addition, the event will feature prominent speakers who will contribute their experience and knowledge in this ecosystem, which are the following:

How do you apply?
To attend CLIIQ Nexus LATAM 2023, an application process is underway. Interested parties can access the application form through this link and thus have the opportunity to participate in the most relevant event for Impact Investment in Latin America.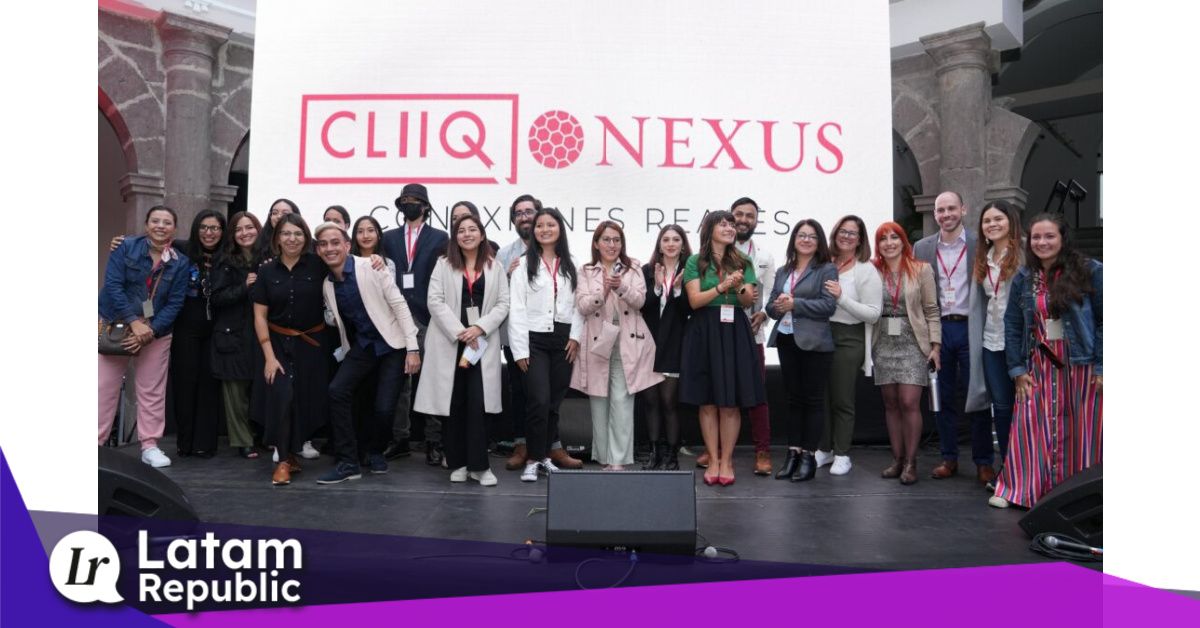 Challenges and Opportunities in Latin America
Daniela Peralvo, from IMPAQTO, emphasizes that this meeting will mark a reference for change in the region. Latin America is at the epicenter of impact investment because of its potential for social and environmental development, becoming a fertile ground for innovation and the creation of sustainable solutions. CLIIQ Nexus LATAM plays a crucial role in providing opportunities for learning, collaboration and professional interrelationships.

The boom in entrepreneurship and opportunities in sectors such as education, health, agriculture, renewable energy and technology make Latin America a magnet for investors and entrepreneurs committed to positive change. This makes the meeting in the Andean city of Cuenca a reference point for change in the region, through the generation of effective strategies to address the most urgent challenges.

A Transformative Encounter
Organized by IMPAQTO and NEXUS since 2018, the summit brings together impact leaders, investors, entrepreneurs and ecosystem builders committed to creating a more sustainable and conscious future in Latin America. With a focus on diversity, innovation and collaboration, CLIIQ Nexus LATAM is considered the ideal platform to catalyze change in the region.

CLIIQ Nexus LATAM 2023 is a highly relevant event that brings together various actors committed to Impact Investment in Latin America. Its focus on collaboration, innovation and the creation of sustainable solutions makes it a benchmark for change in the region, where participants have the opportunity to contribute to positive social and environmental development in the region.