Meet The Billionaire Guatemalan Family Taking On Chick-Fil-A
Over 103 years, three generations have built CMI into one of Latin America's largest food conglomerates. Now their Pollo Campero restaurant chain is set to expand across the U.S.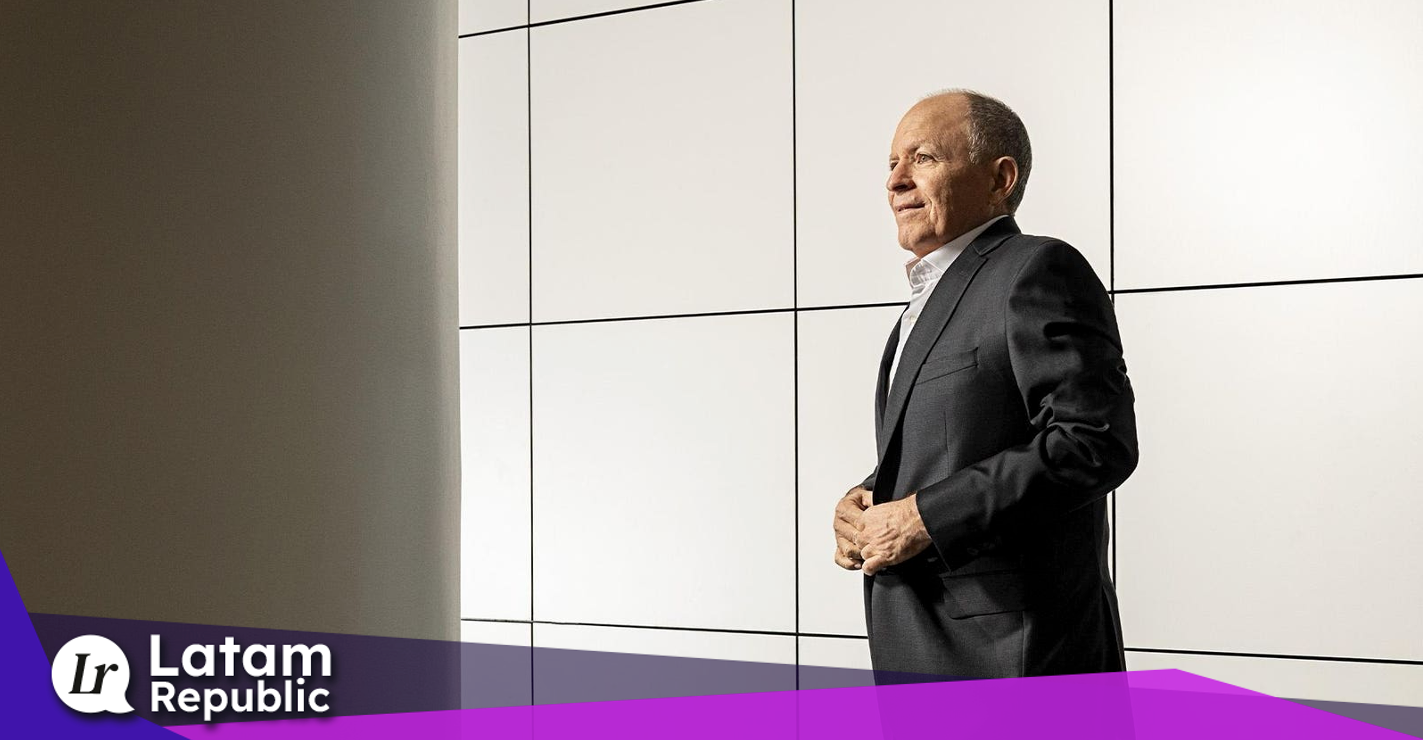 On March 15, a yellow chicken mascot named Pollito (Spanish for chick) wearing a rust-colored sombrero, white chef uniform and cravat descended upon Times Square and began waving to bystanders before heading to the Port Authority and Herald Square, where Guatemala-based fast food chain Pollo Campero was opening its first Manhattan locations. Inside the restaurants, nostalgic Spanish-speaking families, including many immigrants from Central America, feasted on empanadas and fried chicken breasts—breaded with a generations-old family recipe. Meanwhile, curious Americans, hungry for chicken sandwiches, inquired about unfamiliar menu offerings like horchata (a sweet drink made of white rice) being sold alongside the to-be-expected yuca fries.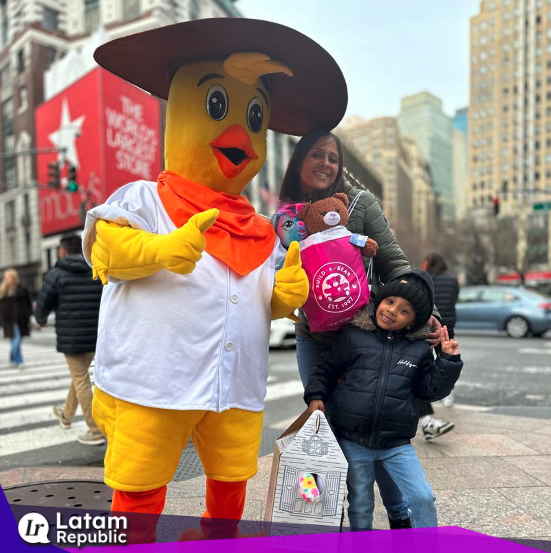 For decades, Pollo Campero has had a cult following in Latin America. The chain's bright yellow bags and distinct aroma are a staple on flights to the U.S. from Guatemala and El Salvador. Its parent company, 103-year-old Corporación Multi-Inversiones, has quietly grown into one of Latin America's largest conglomerates, making the Guatemalan family that owns it worth $3 billion, by Forbes' estimate. Now, CMI is ready to make its presence felt in the U.S by seizing on Americans' fast-food chicken obsession to fuel its already impressive growth.
"I always say we are not a big business," says CMI Foods chair Juan José Gutierrez, 65, who leads the family enterprise in its third generation, speaking in Spanish from CMI's headquarters in Guatemala City's leafy, high-end Zona 10. "We are a grand business."
Semantics aside, CMI is in fact a very big business. It's already one of Guatemala's biggest employers, with more than 40,000 workers worldwide. Last year, its revenues topped $4 billion, having tripled over the past 8 years alone, says Gutierrez, who projects sales this year could approach $6 billion.
The sprawling empire processes over 4 million chickens each week and sells dozens of brands of packaged foods ranging from flour, pastas and cookies to pet food. In addition to Pollo Campero (2022 sales: $684 million from nearly 400 locations), CMI owns three other fast-food chains with more than 1,500 locations in Latin America: Pollolandia, Don Pollo and Pizza Siciliana. A second arm of the family's holdings, CMI Capital, is chaired by Gutierrez's cousin Juan Luis Bosch. It develops clean energy products in Central America and invests in real estate; in 2021 it issued $700 million of green bonds.
Until this spring, the U.S. remained a largely untapped market for CMI, with just 85 Pollo Campero locations in the U.S. But what better way to break into the U.S. market than through two sizzling categories? "Quick-service chicken restaurants are hot," says Morningstar analyst Sean Dunlop, adding that they've been the fastest growing fast-food vertical—think Chick-fil-A or Jollibee—in the U.S. over the past five years, with sales jumping 69% over the period to reach some $40.5 billion in 2022. The next fastest grower during that period? Latin American restaurants, which have grown annual sales by 44% to $30.2 billion.
A year ago CMI announced plans to invest roughly $1.8 billion in expansion over the next three years, with $1 billion of that allocated to CMI Foods and nearly 20% of the $1 billion going toward the family's U.S. subsidiary, Dallas-based CamperoUSA, which owns and operates restaurants in the states. Pollo Campero is opening nearly 40 locations in the U.S. by next year, hitting more than 100 overall, and aims to pick up the pace from there, with a goal of reaching 250 by 2026, including an expansion of franchised outlets.
So far, the U.S. Pollo Campero restaurants are averaging about $2.8 million in annual sales each. That's in line with an average McDonald's, but a lot more than the $1.5 million a year other fast food brands like Taco Bell, Wendy's or Burger King average. While it's still little more than half the colossal $5 million per store that Chick-fil-A boasts, that could change as CMI sets its sights on ever higher traffic spots in the U.S. "The upcoming locations are iconic," says Gutierrez, pointing to restaurants under construction in New York's renovated Penn Station, San Francisco's Fisherman Wharf and Orlando's Florida Mall. "I think we're just getting started."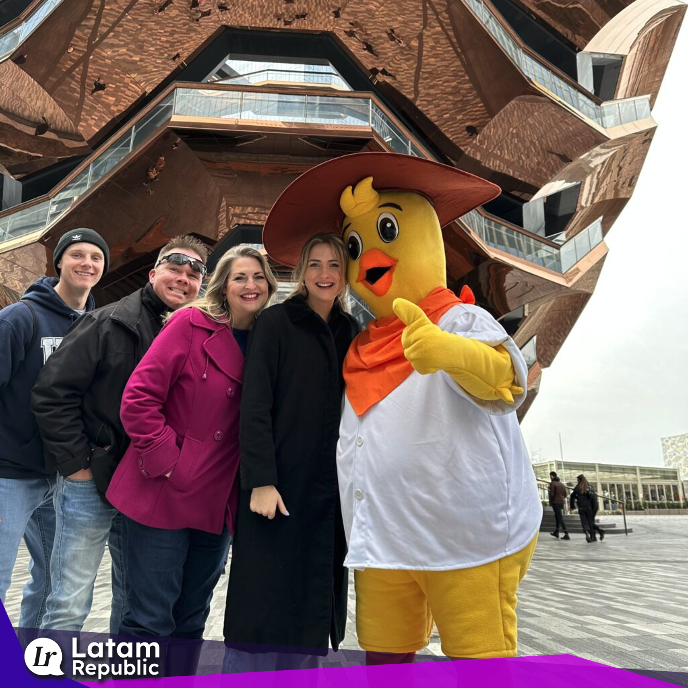 ---
In 1923, Juan Bautista Gutierrez, a Spanish immigrant then in his 20s, started running a small grocery store established three years before by his father in the rural Mayan town of San Cristóbal, Totonicapán, some 117 miles west of Guatemala City. As a teenager Bautista Gutierrez, also known as Don Juanito, had joined his father, who had immigrated from Spain earlier, in Guatemala. His father started out buying grain in 100-pound bags in the nearby city of Quetzaltenango and then sold it by the pound in San Cristóbal. Bautista Gutierrez decided he needed to learn how to help his dad with the books. He started making a three-hour bicycle ride to night classes at a business school. After class, he'd bunk down for the night and then peddle back home at the break of day to open the store.
After more than a decade running the store, Bautista Gutierrez made his first big move in 1936, investing in a wheat mill called Molino Excelsior. The business quickly expanded. A few years later, he bought La Sevillana, a supermarket selling imports from Spain, England and Germany. After realizing the business created a surplus of bran, he started a pet food business, too. One day, a chicken farmer approached Bautista Gutierrez lamenting that he couldn't pay for his wheat. Instead, he offered up 1,000 chickens. Bautista Gutierrez took the deal, fattened up the chickens, bought some more, and thus launched CMI's poultry operations. "I could tell you a strategic story about why we got into agriculture, but it was just a repayment of debt," admits grandson Gutierrez.
In 1967, the poultry farming led Bautista Gutierrez to open up a restaurant, selling fried chicken, french fries and beer. It was an overnight success—and on April 28, 1971, after testing additional recipes and ingredients, he opened the first official Pollo Campero in Guatemala, appointing his son, and Gutierrez's father, Dionisio Gutierrez, as president.
Then tragedy struck. In October 1974, Dionisio and his brother-in-law Alfonso Bosch, boarded a plane to Honduras, on a mercy mission taking supplies to victims of Hurricane Fifi. Seven minutes after takeoff, the plane crashed into a mountain, killing the second generation of CMI's family leadership. The oldest of the five children comprising the next generation was Gutierrez. Despite being a teenager and still in high school, he started combining his studies with trips to the office and meetings, doing so alongside Bosch's son, Juan Luis Bosch Gutiérrez, who today leads CMI Capital as chairman.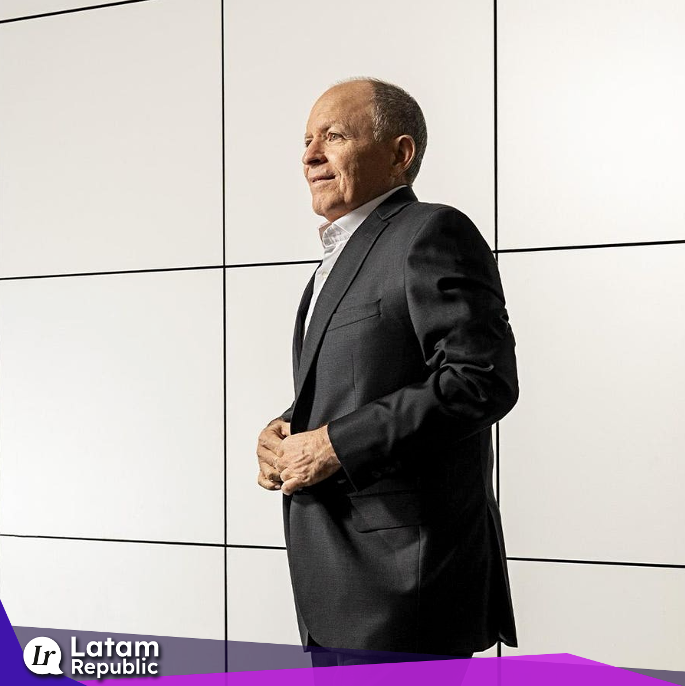 After working in the meat processing side for years, Gutierrez took over as head of Pollo Campero in 1982. There were 12 restaurants in Guatemala and two in El Salvador. "It was a time of violence, insecurity, and people were in need of tools and materials," recalls Gutierrez, noting the restaurants, while owned by the family, operated fairly independently, with a local manager deciding how to operate and what to sell. That made it difficult to deliver consistent service or quality–or to expand. "The only thing these stores had in common was the sale of fried chicken, so we started to standardize." After establishing consistent processes and menus across the outlets, Gutierrez started opening new ones, adding another 10 by 1988.
By then, Pollo Campero had amassed a large following in Central America, and Gutierrez set his sights on the United States. "Miami is the closest city to Guatemala, and there's plenty of Hispanics, so we went to Miami," he explains. Made sense, but it didn't go well. Employee turnover was nearly seven times higher in the U.S. than in Guatemala, where workers were onboarded informally and then stayed. Culture shock only made the problem worse, says Gutierrez. "One year was enough to know we were not prepared to achieve the goal of coming to the United States," he laments. And so he closed up shop.
Back home, Gutierrez focused on expanding in Latin America; over the next decade, he opened about 85 new locations in Honduras, Nicaragua, Costa Rica, Panama and Ecuador, as well as Guatemala. With that came training manuals, new formulas, efficient kitchen designs and food safety standards. "That's when the concept became transferable," says Gutierrez. "And so I told myself, 'Let's go back to the U.S.'"
This time, he tried a new market—Los Angeles, and he doubled down on catering to Latinos, choosing a site just a few blocks from the immigrant hub of MacArthur Park, with more than a third of its population from Mexico or El Salvador. "You're there, and you're in Central America," Gutierrez observes. On April 28, 2002—31 years to the day after his grandfather opened up in Guatemala—he tried a second time to break into the U.S.. "We were a sensation; we were the novelty," he exclaims, recalling lines down the block, with police directing traffic and news helicopters flying overhead to film the raucous crowd. It took just 22 days to ring up $1 million in sales.
---
After nearly four decades leading CMI, Gutierrez turned to outside talent to help manage its next leg of growth. "The family enterprise is not just somewhere to work," he says. "It's a legacy, a responsibility we have to the family… and the family's presence is important, but we know there will always be someone better equipped to be CEO." It's for that reason, he says, that in 2018 CMI tapped José Gregorio Baquero, a now 58-year-old Wharton MBA born in Venezuela, as the company's first non-family CEO. Baquero started his career as a Procter & Gamble brand manager and then, after earning his MBA, began advising dozens of food companies as a Booz & Co. consultant—which is how he started working with CMI in 2009.
As a consultant, Baquero helped CMI consolidate businesses and cut redundancy across its sprawling operations and developed a close relationship with the family. In 2016, he became one of three non-family members on the company's seven-person board. "I want executives who've done what I've done—but three or four times over," Gutierrez says in explaining why he recruited Baquero for the CEO's job. "It's easier for someone who's already opened up 1,500 restaurants to help me reach 1,500 restaurants as quickly as possible."
Like Gutierrez, Baquero is fixated on growth, particularly in the states. "People would have never imagined that we'd have a Pollo Campero on Sixth Avenue in New York," he says. "The locations give you visibility, which gives the brand awareness." And that's essential, since U.S. growth plans are built on appealing to more than just Hispanic Americans. In fact, some 30% of sales in the U.S. are already made to non-Hispanics. CMI hopes that figure will reach 60% after its expansion. Baquero points out that new restaurant locations such as one near Chicago's famed Michigan Avenue (a hub for commerce and tourism), have a smaller Hispanic clientele and have adjusted their menus to place a larger focus on American favorites like sandwiches and nuggets called Camperitos.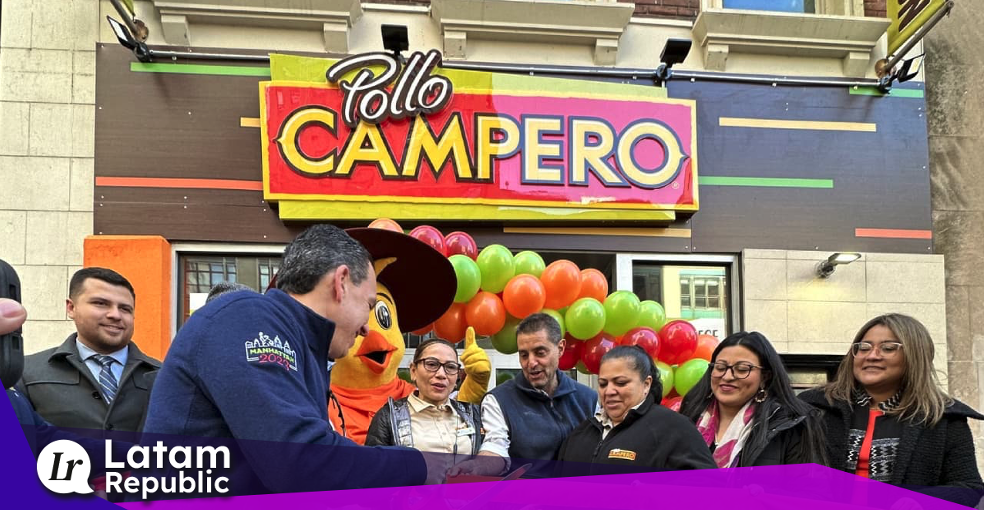 In 2021, near the depths of the pandemic, Baquero set a target of growing CMI Foods revenues by at least 50% within five years—a goal others at the company deemed crazy. He boasts that he reached that goal in March of this year—three years ahead of schedule. Now, he's focused on making the U.S. one of Pollo Campero's top two markets–it's currently number three, after Guatemala and El Salvador. Another goal? Boosting the number of franchise restaurants in the U.S. to help bolster profitability. So far, about 16% of U.S. locations are franchised, the rest corporate-owned. By 2026, Pollo Campero hopes to lift that to 30%, inching toward the rates of chains like Chick-fil-A and KFC, which are mostly franchised.
So far, a half dozen members of the family's fourth generation have gone to work for CMI, with anywhere from one to nine years under their belts. They're obviously not ready to take the reins for now, and it's likely none will ever be CEO. That's because the family itself recently decided no family member should ever be CEO again, says Gutierrez. "It's very difficult for family to report to family, and it's difficult for someone in the family to have two or more "sombreros"," he explains, adding that his decision to tap Baquero as CEO has turned out to be one of his best ever. For now, however, 100% of CMI's ownership stays in the hands of the third generation—nine members divided into two family branches, each owning 50% of the business.
Asked whether his family will ever sell the business, Gutierrez laughs. "Selling the business would be like selling one of my children," he says. "We hope it will be in the hands of our family for the next 100 years."
Source: Forbes.