Coco Technologies and AI Applied to Health in Latin America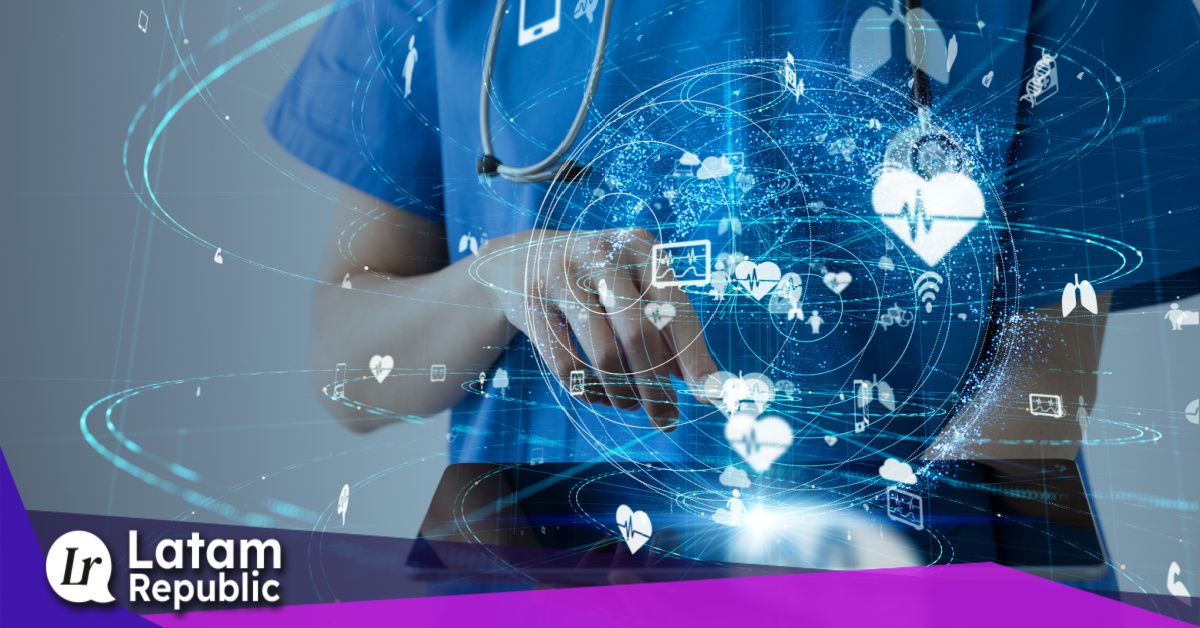 In the world of innovation and entrepreneurship, there are always stories that stand out for their impact and success in society. One such story is that of Coco Technologies, a Colombian startup that has revolutionized the healthcare sector in Latin America. Endeavor and the City of Miami's "Built in Miami" business acceleration program have selected it as a success story in the region, and its story is a testament to how technology and innovation can save lives.
The Origin of Coco Technologies
To understand the extent of Coco Technologies' success, it is essential to know its origins. Behind this company is Robert Parada, CEO of Coco Digital, who has led the way towards transforming the healthcare industry. Coco Technologies' mission is focused on optimizing the ability of clinics to serve more patients, and it achieves this through AI-enabled scheduling software, bots, and cloud services.
The impact of Coco Technologies on health is undeniable. In 2022, the company managed to save more than 20,000 people in Latin America from early death. This is because Coco makes clinics more efficient, allowing them to serve 30% more patients each month. A study published in "The Lancet" in 2018 revealed that hospitals can save between 20% and 30% of the lives that would be lost without their intervention. With Coco, attention-grabbing has been increased.
Coco Technologies' international recognition is a testament to its impact. Endeavor, a high-impact entrepreneurship support organization, selected Coco as one of ten companies to be part of the Endeavor ScaleUp fall cohort in Miami. This program provides entrepreneurs with access to training, networking, investors and resources to grow and scale their businesses.
The Future of Coco Technologies
In addition, the Miami Mayor's Built in Miami Business Acceleration Program also chose Coco Technologies as part of its initiative. This program, which will run throughout 2023, aims to support early stage entrepreneurs in Miami, providing them with valuable resources and experiences.
Acceleration programs aim to transform startups into companies with a market value of one billion dollars, known as "unicorns". Coco Technologies has the ambitious expectation of initiating a process of sustained global expansion over the next 24 months. Its goal by 2025 is to process 10 million medical appointments each month, establish connections with more than 4,000 health centers, and collaborate with 4 million doctors in more than 10 countries.
Despite its international expansion, Coco Technologies remains committed to improving the health system in Colombia, especially in rural areas. They have collaborated with more than 140 public hospitals across the country and are seeking to expand their influence to provide better access to state health care in the areas most in need.
The Path of Entrepreneurship
The process of starting, growing, scaling and expanding has been an exciting and challenging journey for Coco Technologies. Initially conceived by two young entrepreneurs, the company has experienced exponential growth. Currently, it has operations in four countries and 20 cities, processing approximately one million medical appointments per month. Customer retention is strong, with an annual cancellation rate of 5 per cent.
Coco Technologies is an inspiring example of how technology and innovation can have a significant impact on the healthcare sector and save lives. Its success and international recognition are testimony to the capacity of entrepreneurship to transform society and improve the quality of life of people in Latin America and beyond.