Cuantico announces the first VC & Angel Investment training program in Central America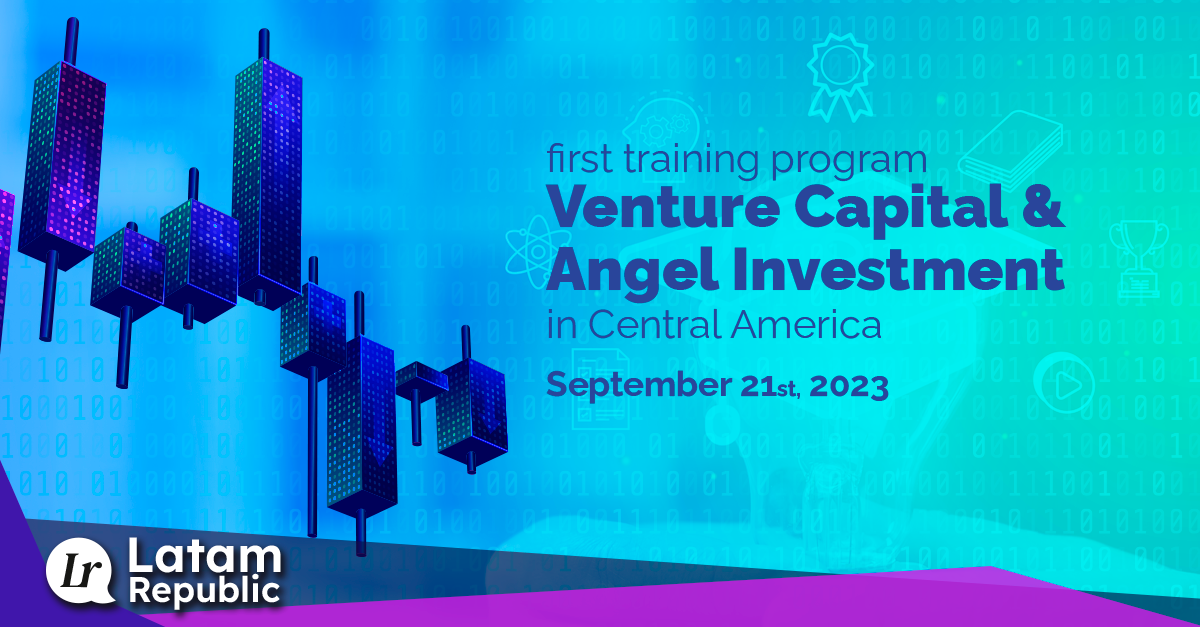 In the dynamic economic landscape of Central and Latin America, the rise of startups has captured the attention of investors and entrepreneurs alike. During the prosperous year 2022, the region invested more than $83 million in startups, marking an impressive milestone in the industry. This exponential growth is not a fluke, but rather the result of a trend that has seen 6x growth in the last 5 years.

What FUVECA Brings to the Table
Without a doubt, investing in startups has established itself as a promising opportunity to obtain significant financial returns. However, like any investment, it presents considerable risks. Only 1 in 10 startups achieve exponential success, underscoring the importance of an informed and strategic approach.

Faced with this exciting panorama, the need arises to have clear and well-founded information to successfully navigate the world of investments in startups. To address this challenge and answer the burning questions surrounding this ever-changing industry, Cuantico, a leader in the ecosystem, has announced the First Central American Venture Capital & Angel Investment Diploma (FUVECA).

This revolutionary diploma course aims to provide participants with a deep understanding of Venture Capital (VC) and angel investing. It is designed for anyone looking to get involved in the exciting and potentially lucrative arena of startup investing.

Diving into Venture Capital and Angel Investing
From an introduction to Venture Capital and the key concepts of VC investing, to the inner workings of Venture Capital funds and opportunities in angel investing. FUVECA will explore a wide range of topics crucial to investors of all experience levels. The analysis and valuation of startups, as well as the investment process and legal aspects, will also be covered in detail. In addition, the diploma course will dive into the importance of investment exits (exits) and liquidity, providing a comprehensive view of how investments materialize over time.

Jose Kont, managing partner at Cuantico, said: "Venture capital investment in our region is still in its early stages. To contextualize, in 2022, VC investment in Israel was equivalent to 1.94% of its GDP, while in LATAM it barely reached 0.19%. Despite being an emerging investment modality in the region, it has enormous potential to provide significant financial returns and encourage the development of more advanced societies by revitalizing traditional sectors. Specialized training is key to encourage more investors to support entrepreneurs, and that is precisely what we are looking for with this diploma."
Important Information about FUVECA
Sessions: 8 sessions every Thursday from September 21 to November 9, 2023
Schedule: from 6:00 p.m. to 7:30 p.m. (GTM-6, Central America)
Format: online, live sessions
Investment: USD$ 990 (Discounted "Early Bird" rates are offered to the first users to register while supplies last).

In terms of investment, FUVECA offers several options: the 1st Batch with a price of USD $600.00 (for sale), the 2nd Batch with a price of USD $750.00, and the 3rd Batch with a price of USD $990.00. Those who sign up for the first few batches will enjoy preferential rates, providing even more reasons to join this exciting learning and networking opportunity.

Who should consider joining FUVECA?
The answer ranges from potential angel investors or LPs (VC Fund Investors) to traction entrepreneurs looking to invest in other entrepreneurs. In addition, corporations interested in developing Corporate Venture Capital, organizations that support entrepreneurs, and businessmen and executives seeking to diversify their investment portfolios, will find in FUVECA a valuable platform to expand their knowledge and opportunities.

About CAFI:
The Central America Angel Fund Initiative (CAFI) is the first angel investment network in Central America. Its objective is to promote investment in Startups led by founders from Central America or LATAM that include the region as part of their roadmap.
What are you waiting for? Sign up now with one click right here!