Empowering Industries with AI: Tractian's Industrial Maintenance Solutions in Latin America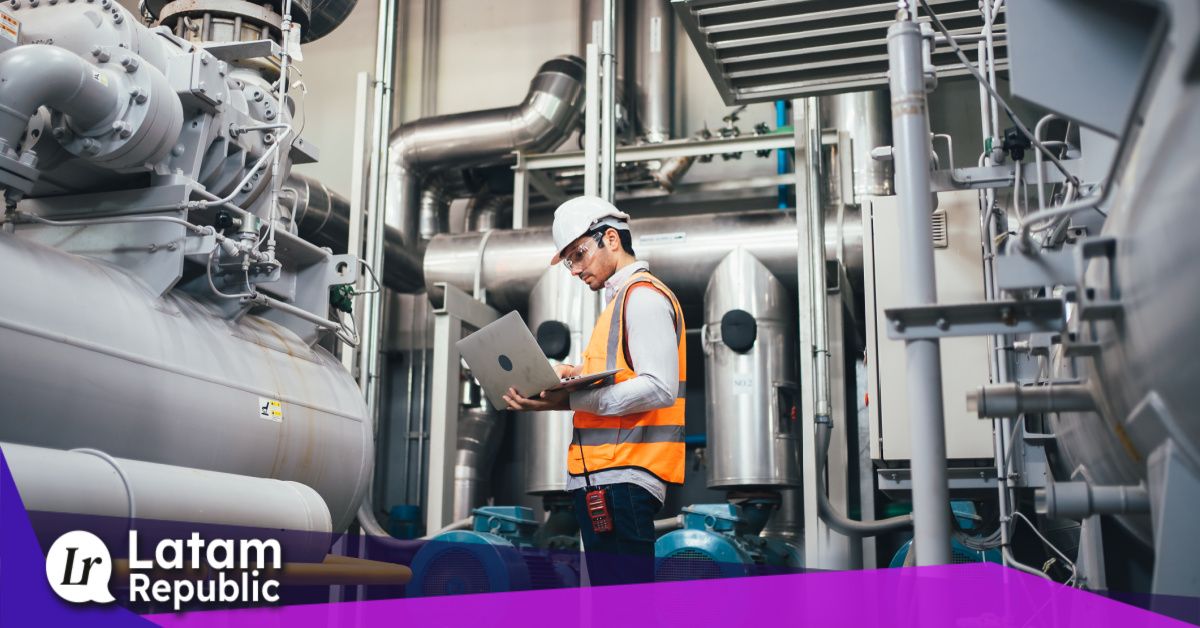 Leonardo Vieira, the co-founder and CEO of Tractian, created a groundbreaking initiative in the Latin American startup landscape. Tractian, a company on a mission to revolutionize industrial maintenance, has recently secured a staggering 800 million pesos in funding. With its innovative blend of equipment monitoring technology, artificial intelligence, and machine learning, Tractian is poised to become the next unicorn in the region's burgeoning tech ecosystem.
In a interview with WIRED, Leonardo Vieira shed light on the transformative journey that led to the creation of Tractian. This startup, founded in 2019, has set itself apart by tackling one of the industrial sector's most persistent challenges: the menace of halted machines. By seamlessly integrating machine health monitoring sensors with advanced AI capabilities, Tractian has developed a cutting-edge solution that not only monitors but also predicts potential machinery failures, ushering in a new era of streamlined maintenance management.

The Revolution in Industrial Maintenance
The inspiration behind Tractian comes from the personal experience of the founders. The stories of their parents involved in industrial maintenance led them to explore solutions that could predict factory failures. After studying engineering in the United States, they returned to Latin America and began working in factories, which brought them even closer to this problem. Tiring routines and unforeseen breakdowns caused economic damage to the industry, which motivated them to found Tractian and address this challenge.
Tractian monitoring is characterized by its plug & play technology, which allows quick and easy installation. In addition, 2G/3G/4G connectivity enables real-time remote monitoring. One of the most innovative aspects of this technology is its ability to detect subtle changes in machine behaviour, thanks to vibration analysis algorithms patented in the United States. This allows for quick interventions and prevents unexpected failures, which has led to the nickname of Tractian as the "Shazam of Industrial Maintenance."
Tractian stands out for its innovative set of hardware and software solutions designed specifically to support workers in the industry. These tools simplify access to a real-time monitoring system, allowing for more accurate and faster decision-making in the face of unforeseen equipment failures.
Technology Similar to Shazam
Tractian's technology is similar in many ways to the popular Shazam app, which identifies songs. Tractian uses artificial intelligence and neural networks to analyse the noise emitted by machines. Techniques such as the Fourier transform allow them to accurately determine the type of failure that is occurring, identifying more than 90% of mechanical failures.
Tractian has successfully raised 800 million Mexican pesos in its Serie B, a significant milestone in its growth. The investment comes from renowned investors, such as General Catalyst, reflecting confidence in their innovative approach to AI-assisted maintenance. During 2022 and 2023, the company doubled its client base in Mexico, Brazil and the United States, reaching more than 500 multinational clients.
An Integral Platform
The Tractian platform measures vibration and temperature signals, making it easy to detect the condition of the machines and monitor possible failures through the use of artificial intelligence. In addition, they have introduced a mobile solution that serves as a complete "operating system" for maintenance in operational and industrial environments. This solution covers functions such as work order administration, inventory management, preventive task planning and procedural execution.
Mexico plays a key role in Tractian's growth as it consolidates itself as a key hub in global manufacturing. The company serves a variety of industries, contributing significantly to the GDP of world production. In Mexico, 37% of GDP comes from industries, and Tractian has a direct impact equivalent to $246.95 billion. The rise of nearshoring in Mexico has increased the demand for professionalization in industries and production lines, which has benefited Tractian by providing accurate solutions to avoid costly failures and downtime.
Tractian is on track to become a benchmark in the industrial maintenance industry in Latin America and beyond, thanks to its innovative approach to combining cutting-edge technology and field expertise. Its ability to transform industrial maintenance and prevent failures is driving the company's growth and consolidating itself as a key player in the market.