Fintech companies operating in Mexico have grown by 18%
The fintech ecosystem in Mexico has continued unstoppable since 2019, having achieved an average annual growth of 18%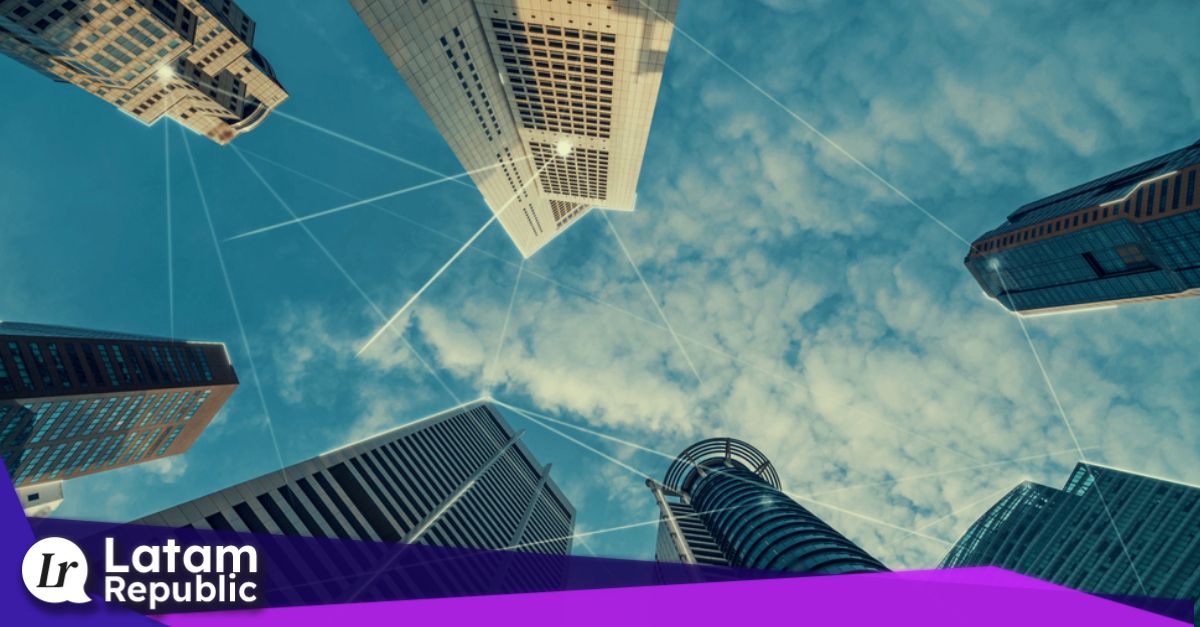 The fintech ecosystem in Mexico has continued unstoppable since 2019, having achieved an average annual growth of 18% from that date to the present, according to Finnovista Fintech Radar 2023, which highlights the investments made by venture capital in this sector.
This study highlights that, at the end of 2022, around 650 fintechs were identified in the Mexican ecosystem, which meet the following characteristics: 1) they are companies of national origin, that is, incorporated in the Aztec country or with a Mexican founding team; 2) they operate in Mexico, and 3) they have the ability to offer a digital customer journey.
The study also details that this entire set of companies is part of the "Mexican fintech ecosystem", which had an increase of 26% compared to the 512 Fintech identified in 2021.
"It should be noted that this is one of the largest year-on-year increases, since it practically doubled the growth registered between 2020 and 2021 (16%) Mexico starts 2023 with 650 Fintech identified that meet both conditions: they were founded and operate in the country's ecosystem. This represents a growth of 26% compared to last year", indicates the Finnovista document.
Additionally, it explains that, of the 512 Fintech active in 2021, only 466 are still active and maintain the previously identified characteristics. This means that close to 9% (46 enterprises) left the ecosystem; a mortality rate lower than that registered in 2021 (11%).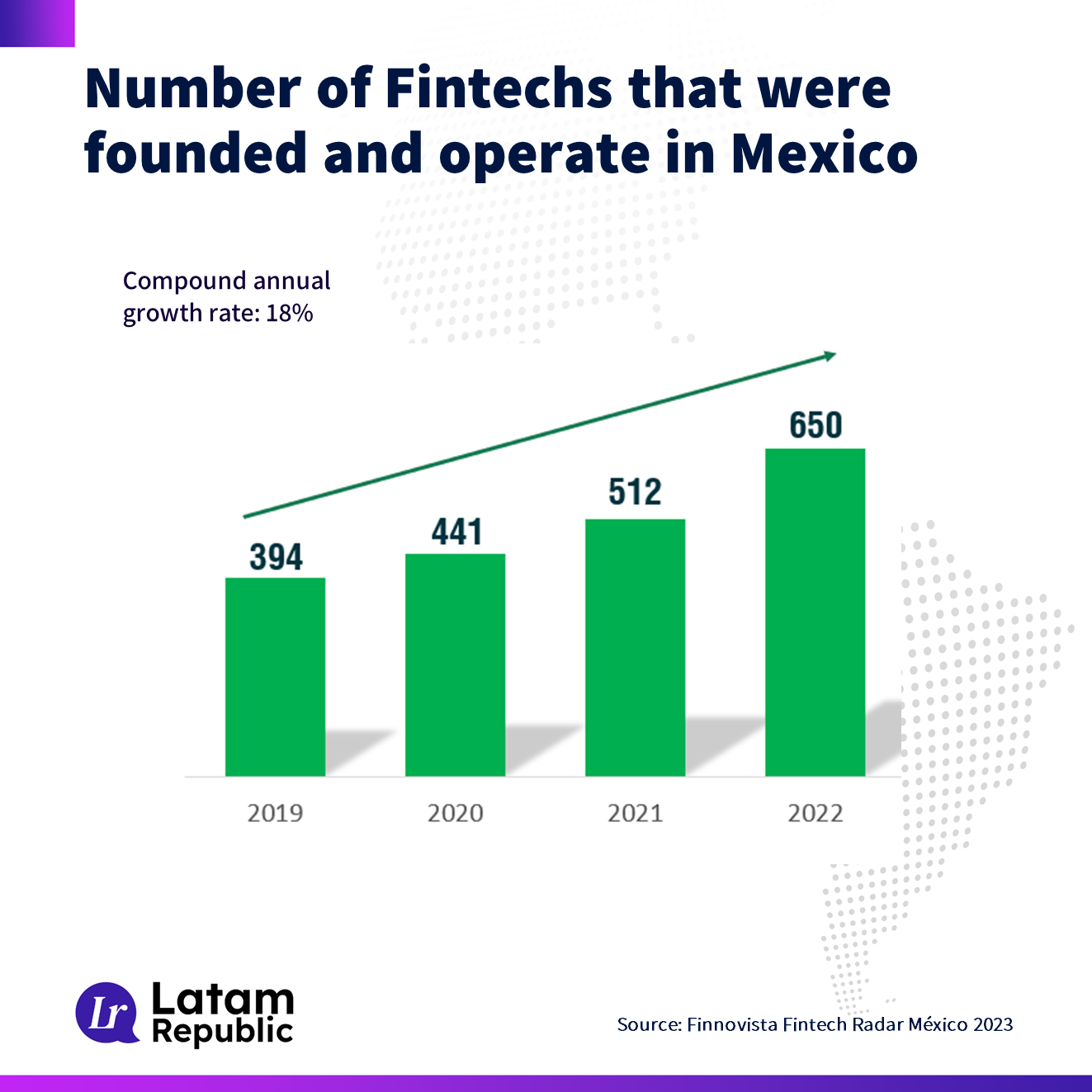 According to Finnovista, in 2022, 184 new Fintechs were identified and incorporated into the ecosystem. The segments in which the largest number of new companies joined were Lending with 42, Enterprise Technologies for Financial Institutions with 40, and Payments and Remittances with 27. These 3 segments concentrate 60% of the new companies in the ecosystem.
Three highly successful Mexican fintechs
It is a payment solution 100% made for independent professionals. With Crema, you get flexible payment options, an escrow option, service provider contracts, the Crema Collection System(TM), and an amazing community of peers who are on the same journey as you.
This platform is the first neo bank in Latin America and is designed for freelancers: creators and independent professionals who like to live without worries and have operations without problems. If you don't like charging your customers, keep track of late payments, and want help getting the money you earned right, then Crema is for you.
It is the portable point of sale terminal that accepts all credit and debit cards, electronic vouchers and point cards. Through Clip, the financial inclusion of SMEs and individuals is possible. This FinTech has favored the increase in the means of payment in the commercial sector.
In 2022, Clip received the approval of an IFPE (Institution of Electronic Payment Funds) license by the National Banking and Securities Commission (CNBV), with which it will have the ability to open and maintain customer accounts with electronic balances , offer bank transfer services in those accounts and issue, market and manage payment methods such as debit cards. This will allow Clip to continue working to transform the way people send and receive money in Mexico and further expand its commerce ecosystem.
Founded by José Luis López, Finerio is the first free and automated personal finance app in Mexico, with which you can organize your bank accounts in one place, keep track of your budget and track it.
It also classifies your expenses automatically and shows you how you spend your money.