GoFest 2023: the festival of Latin American entrepreneurship in Bogotá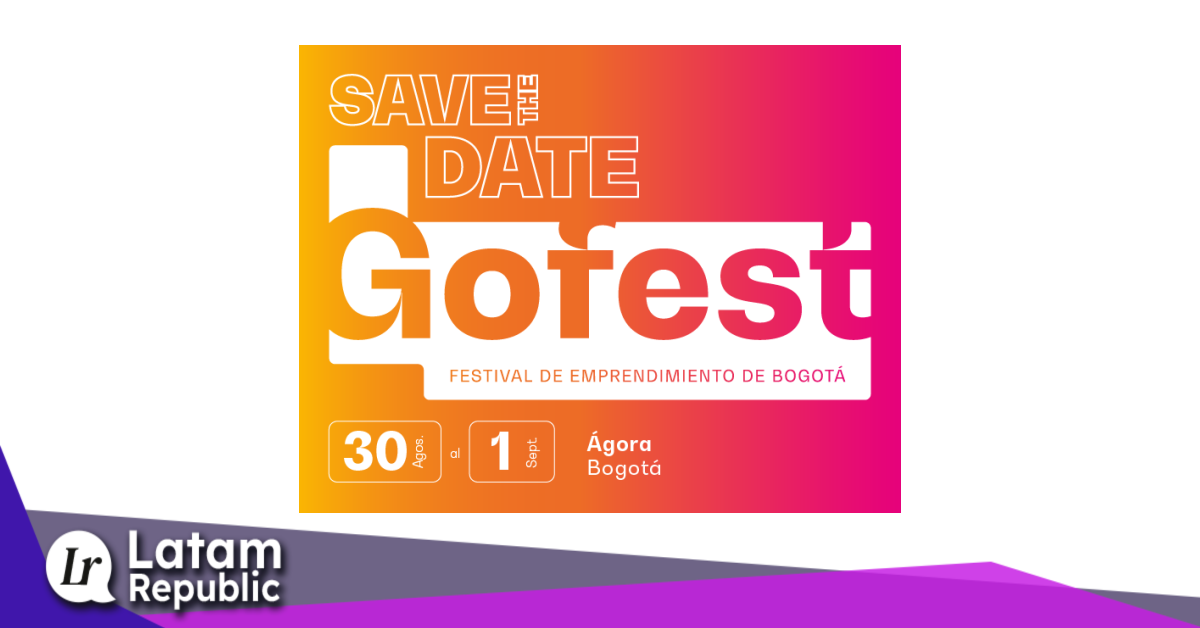 The Bogotá Chamber of Commerce (CCB) has expressed an interest in promoting Bogotá and Colombia towards a prominent role as an epicenter of entrepreneurship in Latin America. Over the past few years, this capital city has emerged with great force, building an entrepreneurial ecosystem that is constantly evolving.


Gofest: Transformation in the Entrepreneurship and Innovation Scenario in Colombia and Latin America
Based on the recent StartupBlink Global Startup Ecosystem Index 2023 Report, Bogotá has settled in the third position within Latin America, marking a rise of two places from the previous year, 2022. Globally, it has also registered a significant advance, climbing from 77th place in 2021 to 65th place in 2023, which is equivalent to an advance of 12 positions in the general classification.

It is with a sense of pride that the CCB actively contributes to the process of consolidating Bogotá as the capital of Latin America in terms of innovation and entrepreneurship. This has motivated the creation of spaces such as the already renowned Gofest, whose purpose is to energize and strengthen the entrepreneurial ecosystem in the city. This festival has become one of the most outstanding events in the field of entrepreneurship and innovation in Colombia, with the aspiration to rise even higher and become one of the main ones in the entire Latin American region.


Event details
Date: August 30 and 31, and September 1
Place: Ágora Bogotá Convention Center.
Hours: 7:30 a.m. m. until 6:00 p.m. m.

Entrepreneurship and Innovation in One Place
Gofest is not just a festival, but a platform that unites the entrepreneurial spirit with innovation. With a diverse range of activities including keynote addresses, founder talks, expert conversations, one-on-one sessions, specialized workshops, master classes, startup showcases and valuable networking opportunities, attendees will experience a complete immersion into the world of entrepreneurship. .

Gofest has evolved and has become a fundamental pillar in the Latin American entrepreneurial scene. But this success would not be possible without the contribution and participation of committed individuals. It seeks to connect with disruptive, creative, adaptable, visionary minds with the ability to generate impact. It is aimed at startups and ventures in all phases, investors, professionals from the corporate world who constantly seek innovation, and young people who want to face challenges through entrepreneurship.
Through initiatives such as Gofest, the path continues to be paved towards a future where innovation and entrepreneurship are the forces that propel Bogotá to new heights.