IDB Lab invests in El Salvador's financial start-up Cubo
Cubo's boost of capital aims to propel the growth and development of micro, small, and medium-sized companies (MSMEs) to unprecedented heights.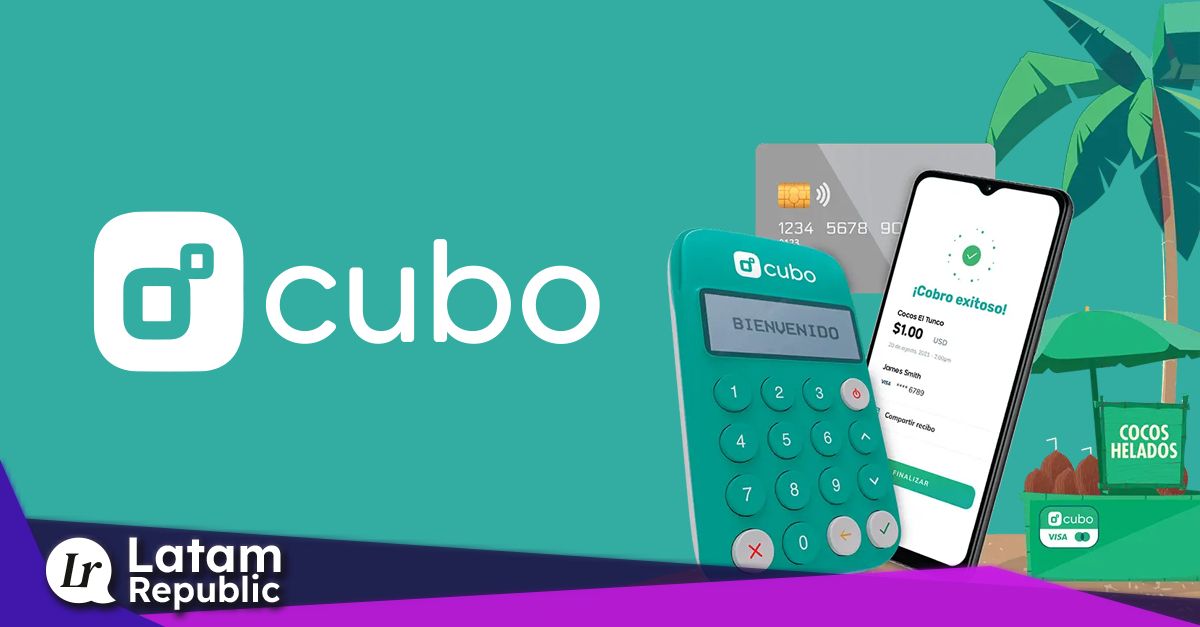 Cubo, a dynamic start-up hailing from El Salvador and specializing in the realm of financial technology, has recently announced an exciting milestone: the successful conclusion of its seed round, culminating in a substantial $3.5 million investment infusion. This boost of capital aims to propel the growth and development of micro, small, and medium-sized companies (MSMEs) to unprecedented heights.
Joining forces with Cubo on this transformative journey are esteemed investors, including the innovative laboratory of the Inter-American Development Bank (BID) known as BID Lab, as well as distinguished venture capital funds such as Amador Holdings, Soma Capital, Latin Leap, Seedstars, and other key players in the investment landscape.
With unwavering conviction, Gabriel Gutiérrez, the co-founder and CEO of Cubo, expressed his heartfelt gratitude while shedding light on the profound impact this influx of funds will have on their ongoing mission. Cubo is committed to revolutionizing financial inclusion and providing unwavering support to MSMEs not only in El Salvador but also in neighboring Central American countries, as it spreads its wings and expands its reach.
Leveraging its cutting-edge fintech solutions, Cubo empowers businesses to seamlessly accept card payments through a diverse range of convenient methods, encompassing Cubo POS, payment links, QR codes, and even the ever-evolving realm of Bitcoin. What sets Cubo apart is its steadfast commitment to affordability, ensuring that even the smallest enterprises can tap into its transformative services. Astoundingly, Cubo has successfully onboarded over 8,000 merchants, with a staggering 70% of them previously untapped by traditional POS systems.
Empower small and medium-sized companies
Gutiérrez's vision for Cubo is clear: to empower small and medium-sized enterprises, endowing them with the digital tools necessary to scale and thrive. He believes that the recent injection of capital has brought them a significant step closer to their audacious goal of creating a truly inclusive financial ecosystem, wherein every enterprise, regardless of size, can flourish and succeed.
Navigating the treacherous waters of start-up financing is no easy feat, and Gutiérrez acknowledges the immense challenges Cubo faced. Therefore, the support and backing received from BID Lab's innovation laboratory serve as a testament to Cubo's unwavering determination and exceptional potential. In a landscape where securing seed funding has become increasingly daunting, Cubo's collaboration with BID Lab represents a turning point, a symbolic triumph that speaks volumes about the company's resilience and transformative capabilities.
Equally enthusiastic about this groundbreaking partnership is Irene Arias Hofman, the visionary CEO of BID Lab. She emphasizes the significant implications of their inaugural fintech investment in Central America, underlining Cubo's innovative approach and astute understanding of the obstacles faced by MSMEs in accessing vital financial resources. Hofman firmly believes that Cubo is positioned as a catalyst for change, poised to revolutionize the lives of countless MSMEs by paving the way for newfound opportunities and growth.
With the seed round coming to a triumphant close, Cubo stands tall as an emerging force within the fintech landscape. As the company continues to chart new territories and embark on an exciting journey of empowerment and financial inclusion, the investment from prestigious and reputable backers further solidifies Cubo's rise to prominence. With their unwavering vision and transformative solutions, Cubo is poised to make an indelible mark on the MSME landscape, propelling enterprises to unprecedented heights of success and prosperity.