Innovatech Project and the Digital Transformation of the Agricultural Sector in the Region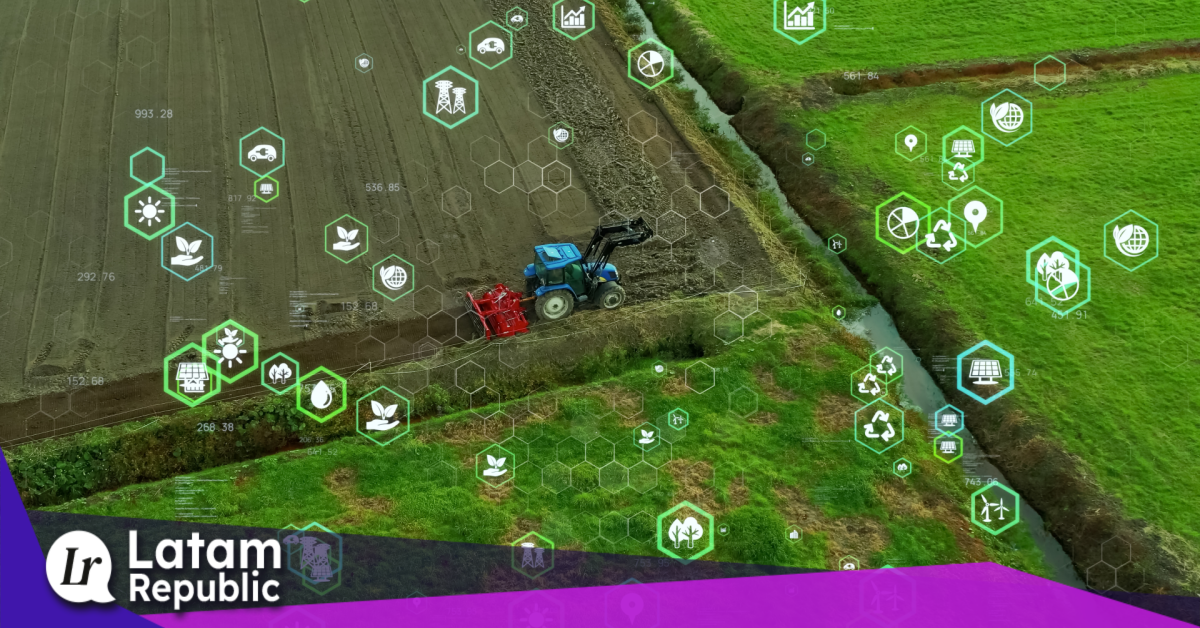 In an effort to boost economic development and financial inclusion in rural communities in Latin America and the Caribbean, the Innovatech project is marking a milestone. Funded by the United Nations International Fund for Agricultural Development (IFAD) and executed by the German Sparkassenstiftung, Innovatech has achieved a successful collaboration between technology startups, including fintech and agtech companies, and the agricultural sector in six countries in the region: Mexico, El Salvador, Honduras, Bolivia, Guatemala and Haiti.
An Impactful Transformation in the Rural Sector
The main objective of this pioneering initiative is to improve access to cutting-edge financial and technological services for small farmers, opening up new opportunities for the Latin American countryside, as highlighted by Enrique Hennings, Head of IFAD's Multi-Country Office for Mesoamerica, Caribbean and Mexico.
Innovatech has exceeded all expectations in its first year of operation. Initially, it was planned to reach 9,000 households, but surprisingly, it benefited almost 21,000 households, an increase of 131% over the original target. In addition, it has had a significant impact on the lives of 9,400 women, 6,500 young people and more than 10,000 people belonging to indigenous communities, thanks to cooperation with 382 productive organizations. These achievements show that fintech and agtech solutions are innovatively addressing the specific needs of the rural sector.
The collaboration between technology startups and small farmers is driving a tangible change in the countryside, generating a positive impact on economic development, financial inclusion and sustainability in rural communities, said Christina Olsen, Innovatech Project Director.
Innovatech Boosts Rural Transformation with US$ 2.2 Million
Innovatech's success has been based on strategic collaboration with production organisations and on a mentoring and experience-sharing programme that has enabled startups to adapt their solutions and business models to meet the specific needs of rural areas.
With a grant of US$2.2 million, Innovatech is making a significant contribution to transforming the rural sector by collaborating with 12 startups. These companies are developing fintech and agtech solutions that strengthen access to financial services, improve farm management, facilitate informed decision-making, promote sustainability and increase productivity. This synergy is enabling small farmers to use innovative financial tools and technological solutions that were previously beyond their reach, bridging the digital divide from different perspectives.
The 12 startups involved in Innovatech are driving market access and e-commerce through online platforms and mobile apps. This has allowed organizations to increase the marketing of their products, eliminate middlemen, get fairer prices and expand their customer base. Notable startups include Sube Latinoamérica in Honduras, siembraCo in Guatemala, MACHE de Mannitòks in Haiti and Nilus in Mexico.
Banking Access for Small Farmers
In addition, these companies are facilitating financial management and access to financial services through mobile banking applications and fintech tools. This is providing small farmers with improved access to banking services, in some cases for the first time. Notable examples include Agrodigital in Honduras, Imix in Guatemala, Haitipay in Haiti and Alfi in El Salvador.
Another key area of focus is education and training. Startups are providing farmers with access to financial education and critical information, such as good farming practices and climate updates, through online education resources tailored to their needs.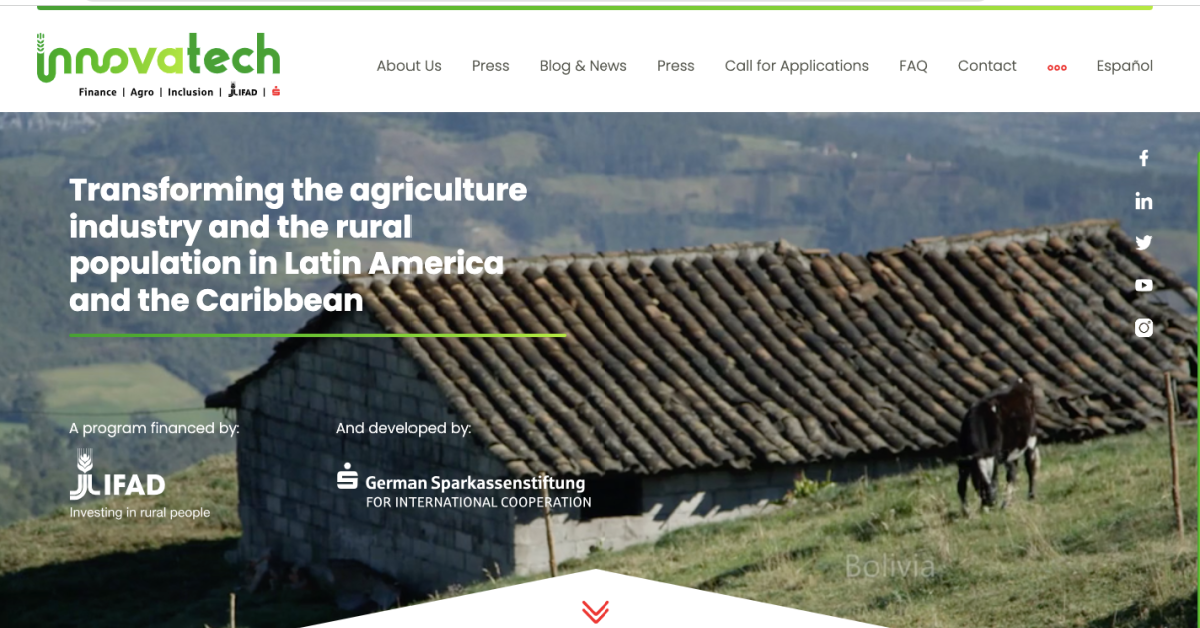 Transforming the Rural Sector: The Impact of the Collaboration between Innovatech and Technology Startups in Latin America.
Finally, these companies are improving the recording of information and access to production tools through various digital applications. This includes better tracking of operations, expenses, sales and performance, as well as simplified access to inputs and machinery. Some of the leading startups in this area are tuGerente in Bolivia, Hola Tractor and Verqor in Mexico.
The successful collaboration between Innovatech and these 12 tech startups is showing how technology and innovation can make a difference in the lives of small farmers, giving them tools that were previously out of their reach. This initiative is transforming the rural sector in Latin America and the Caribbean, promoting financial inclusion, sustainability and economic development in rural communities in the region.