LatAm Women on the rise: countries with the highest number of female entrepreneurs
Colombia leads the way for women entrepreneurs in the Americas, according to the latest report from the Global Entrepreneurship Monitor.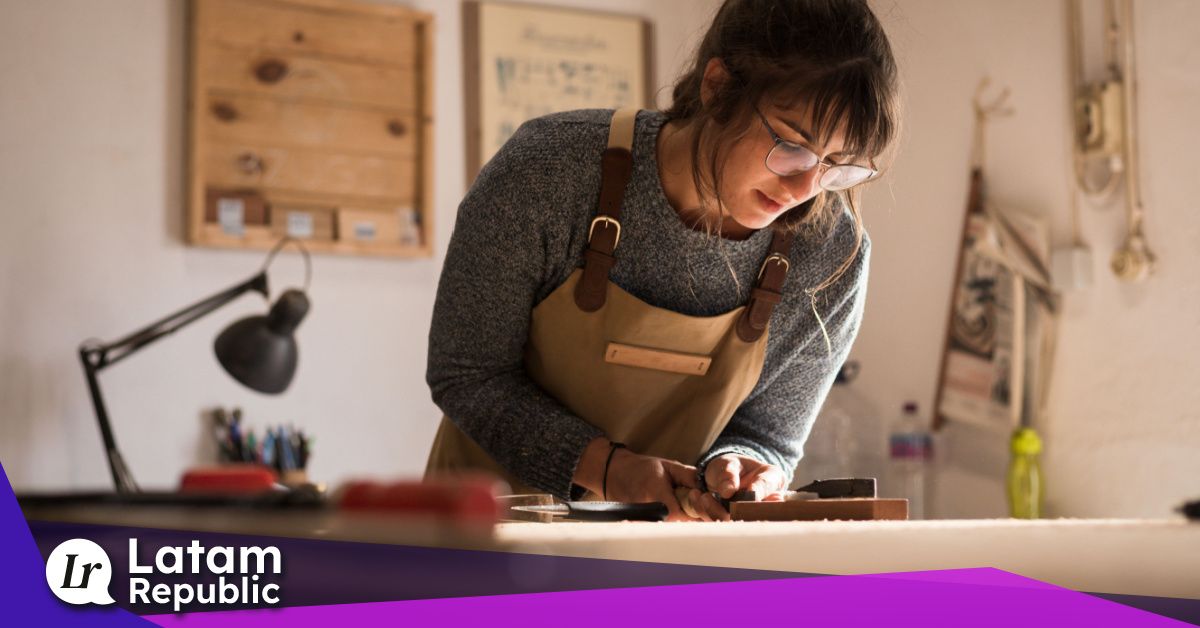 Colombia leads the way for women entrepreneurs in the Americas, according to the latest report from the Global Entrepreneurship Monitor.
Colombia stands out in the America region for its community of women entrepreneurs. The study that supports this was carried out in 49 countries. According to the study, Colombia has a female participation with a rate of 26%, surpassed only by Guatemala (28.20%) in the region. Chile (25.20%), Panama (24.60%), and Uruguay (23.90%) also play an important role due to female presence in the business world.
The data obtained by GEM reveals that globally, women make up one in three high-growth entrepreneurs and one in three entrepreneurs focusing on innovation in national and international markets.
It is important to mention that the study indicates that women entrepreneurs in middle- to high-income countries are highly innovative and high-growth. However, the COVID-19 pandemic has negatively affected women who start businesses, especially in middle- to high-income countries, where business closures increased significantly, with closures increasing by 74% during the pandemic period, while men's closures increased by only 34%.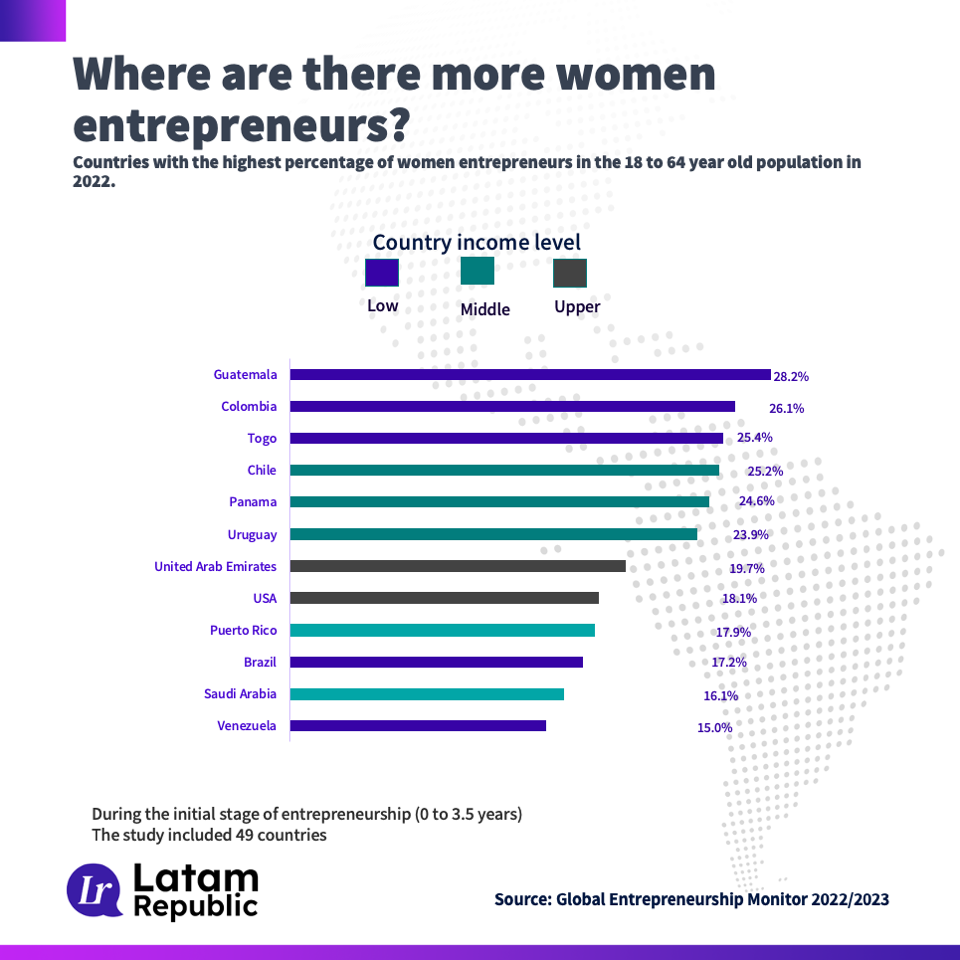 The importance of reducing the gender equality gap
Similarly, the study highlights that female entrepreneurs surveyed worldwide are highly involved in the wholesale/retail sectors, as well as in the government and social services sector. However, it is observed that only a small fraction of women entrepreneurs (2.7%) start businesses in the information, computing, and technology (ICT) sector, which is the sector that receives the majority of venture capital investment globally.
It is important for educators, leaders, and policymakers to include women in the economy and work to close gender gaps. Although women have an active role in the economy, the study shows that the work environment for women entrepreneurs is more difficult and is rated poorly by national experts. This may be one of the reasons why women have a lower perception of entrepreneurship as a career option compared to men.
The study provides recommendations aimed at politicians and various stakeholders who lead programs to address the barriers and differences that hinder the creation and growth of women-led businesses. Similarly, the relevance of offering equitable support to women entrepreneurs in all sectors and countries is mentioned. Particularly in countries where men have the highest leadership percentage and where negative stereotypes exist. An important point to boost women-led businesses is to raise more financial funds and other types of support towards the various sectors where women have a very strong role.
Colombia has the highest participation of women entrepreneurs among the countries in the Americas, which is excellent news for the country and for Latin America. However, this news are also a reflection that there is still much work to be done in reducing gender equality.