Mana Tech Launches the Microsoft AI Immersion Program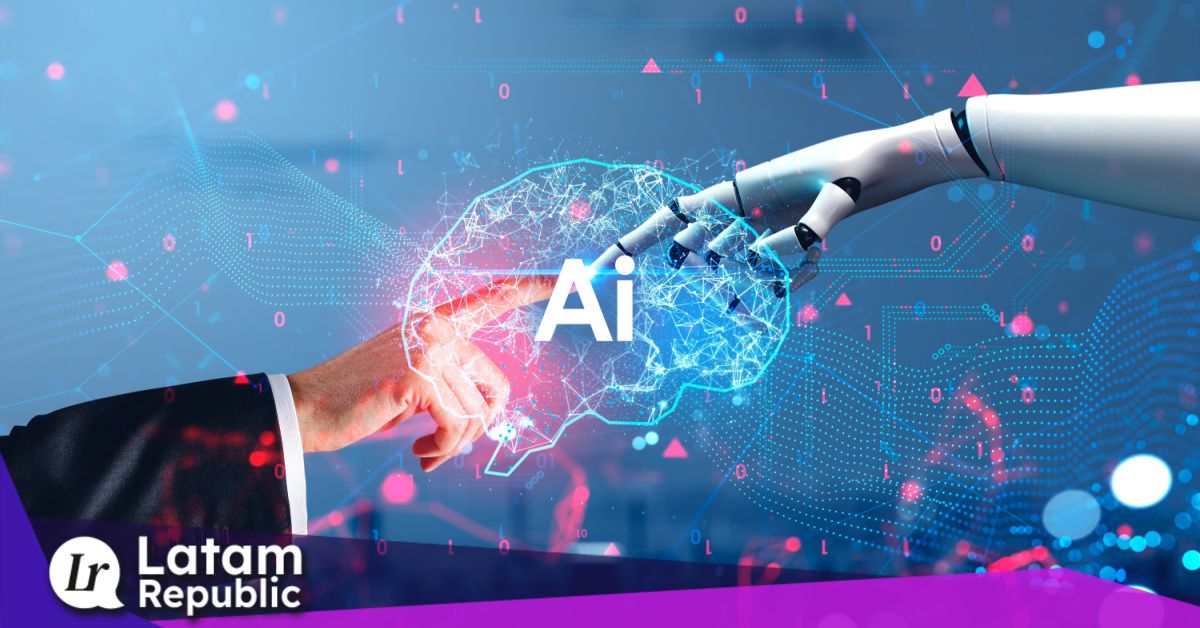 In Latin America, Mana Tech is proud to present the inaugural edition of the Microsoft AI Latino Immersion Program, in collaboration with Microsoft and Microsoft for Startups. This program aims to empower startups in Latin America by harnessing the transformative power of artificial intelligence (AI).
A Strategic Partnership
What makes this initiative even more notable is that Microsoft has entrusted Mana Tech to lead this project. The technological innovation hub led by Moishe Mana is excited about this opportunity and the doors it opens through this collaboration.
The primary purpose of this initiative is to bridge the gap between the innovative potential of Latin America and the growing technological hub of Miami. With its strategic location and rapidly evolving entrepreneurial environment, Miami has quickly become one of the leading technological hubs in the United States.
A Unique Immersive Experience
In this context, the Microsoft AI Latino Immersion Week serves as a gateway for Latin American startups looking to expand their horizons and gain in-depth knowledge of the Miami technological ecosystem.
This unique program combines four weeks of online training with five days of immersion in the city of Miami. During this period, participating startups from countries such as Chile, Argentina, Brazil, Mexico, Uruguay, and Colombia acquire the essential tools to succeed in the U.S. market. The program includes group workshops, pre-immersion training sessions, and individual mentoring sessions with industry experts. It also offers key resources for thriving in the United States, from investor presentations to perfecting their sales pitch.
Despite the importance of online training, they believe in the value of in-person experiences. Therefore, for the final phase of the program, participants will enjoy a week in the vibrant city of Miami. Here, they will have the opportunity to explore exclusive content related to generative AI.
Strategic Connections
During the immersion week, startups will have the opportunity to establish valuable connections with potential investors, partners, clients, and industry leaders. Networking opportunities expand as participants interact with Miami's thriving technological ecosystem, gaining valuable insights and forging meaningful relationships that can further boost their success.
Mana Tech welcomes the 21 startups selected for the Microsoft AI Latino Immersion Week, which have developed products, services, or business models using AI in various technological verticals. Some of the selected companies include: 42x, Agrotools, Beeok, Codelex by Simplex, Deepagro, and Dondoctor.
The Stage of the Future
To conclude the program, Mana Tech will host a Demo Day in its 10th-floor loft at Mana Common, located at 21 SE 1st Ave in Downtown Miami. This event provides participating companies with a unique opportunity to present their innovative ideas to a panel of distinguished judges and connect with Miami's tech community.
Confirmed judges for the event include Jeffrey Abbot, Founding Partner of Blitzscaling Ventures; Hanoi Morillo, CEO & Co-Founder of Fivvy and one of the Top 50 Influential Women in Miami 2023; and Pedro Sostre, CEO at Builderall, 5x Founder, Published Author & Speaker.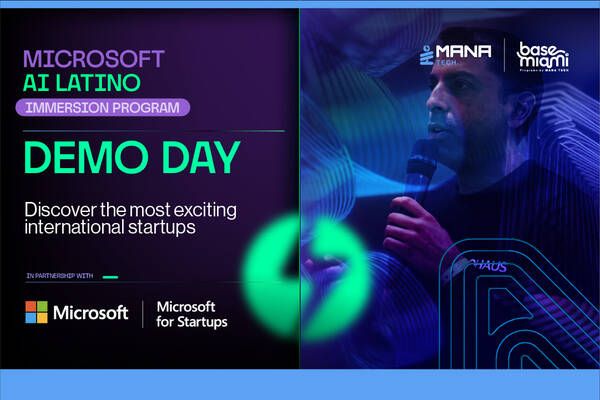 A World of Opportunities
The Microsoft AI Latino Immersion Program is not just about learning; it's about making connections. This innovative program offers entrepreneurs and visionaries the opportunity to elevate their startups, advance AI development, and tap into the vast potential of a constantly expanding technological ecosystem.
To register for the event, you can visit the following link:
Tickets for the Microsoft AI Latino Immersion Program
For media inquiries, please contact: community@manatech.com