Miami Immersion Week: Mana Tech and Base Miami Launch the Third Edition of the Acceleration Program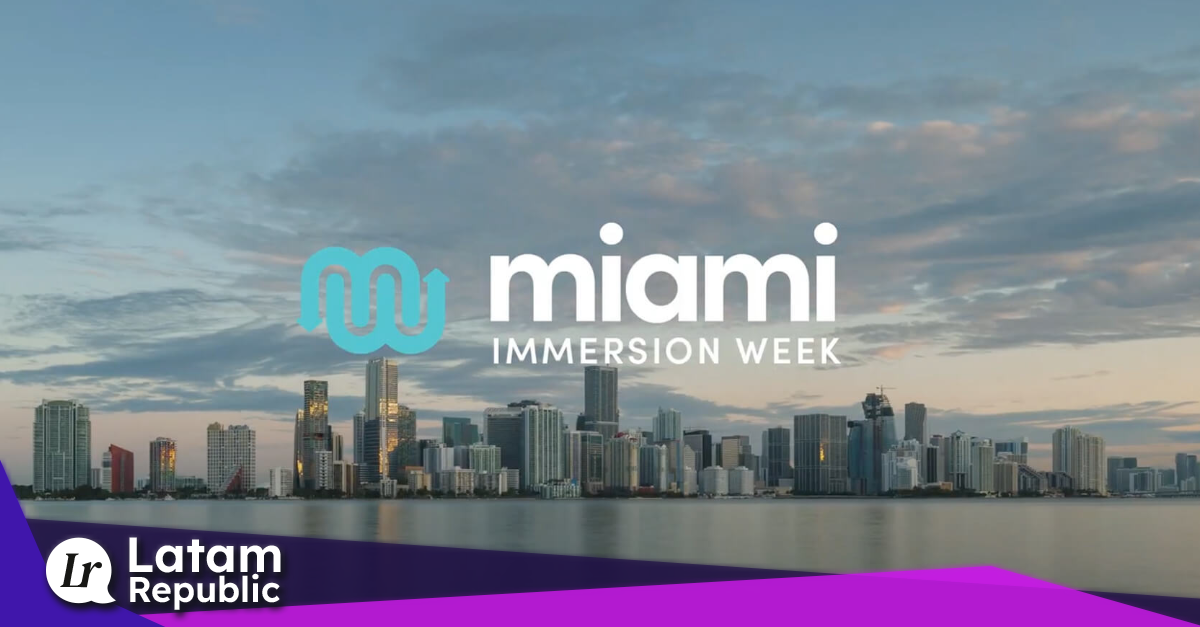 Mana Tech and Base Miami have announced the launch of the third edition of "Miami Immersion Week", an acceleration program designed to empower international startups on their journey to conquer the challenging yet promising U.S. market.
Building on the success of its two previous editions, the program has evolved and strengthened, offering an even more comprehensive and valuable experience for startup founders looking to overcome the challenges of international expansion.
Format of the Miami Immersion Week
The Miami Immersion Week will be a month-long journey that blends virtual and in-person sessions in South Florida, providing startups with a useful toolkit to understand the intricacies of the U.S. market. Through a meticulous mix of workshops, marketing strategy-focused activities, sales pitch refinement, and financing, as well as individual mentorship, participants gain the skills and knowledge needed to thrive in the competitive U.S. business landscape.
The highlight of the program is the in-person week in Miami, where participants have a unique opportunity to immerse themselves in Miami's vibrant tech ecosystem. This immersive experience offers a great chance for founders to expand their network, connect with potential partners and investors, and gain valuable insights from those who have embarked on similar journeys.
Highlighted Activities
One of the standout moments of the Miami Immersion Week will be the "Presentation Day", scheduled for December 1st at Mana Common, located in Miami's Flagler District downtown. At this event, a select group of entrepreneurs will present their projects with the aim of competing for attractive prizes offered by sponsors, in front of a distinguished panel of judges who will determine the winner.
This year's program will be sponsored by Microsoft for Startups, Delta Air Lines, Latam Airlines, Mana Tech, and Marriott Hotels, and will feature a prominent list of experts who will share their knowledge and experience with participants.
Felipe Acevedo, co-founder and COO of Goohaus, a participant in the last edition of Miami Immersion Week, shared his experience, stating, "Everything happening in Miami is hard to grasp on your own. With this immersion program, in just one week, you gain the knowledge, contacts, and a fast track to a much better understanding of how to start doing something here in the U.S."
Program Leadership
The program will be led by Charly Esnal, CEO of Mana Tech, who brings extensive experience in supporting startups in their pursuit of success.
Event Details
Mode: Hybrid (Virtual on October 30th and In-person in Miami on November 27th).
Cost: $4,000 or 2 payments of $2,000.
Benefits: Includes six nights of accommodation, a $300 credit per company for flight tickets, exclusive access to Miami's tech ecosystem, four weeks of online training followed by five days in Miami, group workshop sessions, personalized mentorship, and many additional perks.
Requirements: Proficiency in English and a valid visa to enter the U.S.
How to participate?
Applications for the program are now open, and slots are limited. For more information and to apply, interested parties can follow this link.