Mohammad Yusuf Amdani Bai: "Nearshoring Begins and Ends in Mexico"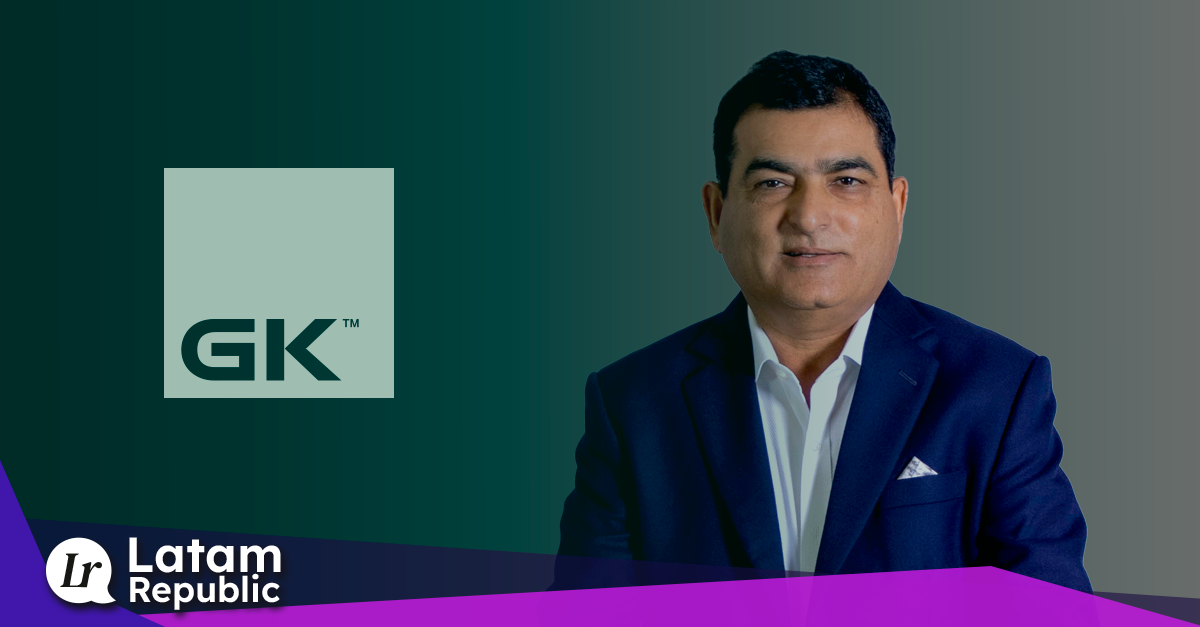 For Mohammad Yusuf Amdani Bai, the wealthiest millionaire in Honduras and one of the most powerful men in Central America, nearshoring is a unique opportunity for Mexico, especially in the fields of education, technology, and learning.
In a recent interview, the president of the conglomerate GK Global stated that this phenomenon "begins and ends" in Mexico, as the country is the preferred choice for Asian companies looking for nearshoring options.
It took Amdani Bai 30 years to become the wealthiest entrepreneur in Honduras, a country he moved to from his native Pakistan to join his family's traditional textile business. He later expanded into real estate, agriculture, technology, and hospitality. Since 1999, he has been running a palm oil plantation in Campeche, one of his most important divisions, which has reportedly increased his fortune to over $5.5 billion.
He is a Forbes columnist and has recently published his first book, "World of Opportunity," in which he also showcases his philanthropic and educational endeavors.
What is the real opportunity to take advantage of nearshoring?
For me, the next five years are probably a unique period in the history of Mexico and somewhat in Central America. For companies coming from Asia, nearshoring begins and ends in Mexico. Central America doesn't even register for them. This gives Mexico a great opportunity.
Knowing that you are in Campeche, do you plan to expand to other regions of the country?
Yes, we are now considering Tabasco, Durango, or Aguascalientes as potential sites for developing new projects.
The Mexican government is developing the Isthmus area; are you interested in this region?
We have analyzed it; we haven't yet spoken to the federal government about it, but one of the reasons we are considering Tabasco is its proximity to the Interoceanic corridor, which is very close and even developed in the state. It could be the future for some of these parks. The Interoceanic corridor could be the destination for some of the parks.
The government still has five available tenders; have you considered participating in any of them?
We are analyzing it.
Would you consider any business opportunities beyond real estate in Mexico?
Yes, because we only have agriculture there in Mexico; we do have plans to continue growing and verticalizing the entire palm industry. We plan to invest between $15 and $20 million in agriculture each year.
And in industrial parks?
I don't have a figure because we are still analyzing projects.
How does GK intend to enter the nearshoring trend?
We are thinking about our real estate model, which is completely district-based. We start from the premise that the area is just one of the components because we don't just rent a warehouse or building; we rent a fully operational plant.
This means the electromechanical part, installations. We fully support the client in their maintenance, labor, and if specialized training is required, we bring in experts from abroad to train the workers. Then we provide all the services of energy, water, wastewater treatment, and logistics, and everything needed for efficient production at competitive costs.
If Mexico is the country generating the most nearshoring opportunities, and you are in Campeche, will you redouble your efforts to grow in this region?
Basically, we are looking at two divisions of our business: one is integrated sustainable developments, and the other is technology, where we have a smart city as a unique business model concept.
Will investing in technological education reduce migration and promote better roots in Central America?
Absolutely. We have conducted a study where we found that for every job we create, we prevent 11 people from migrating.
Can you imagine that every time you generate formal employment in southern Mexico or border cities, or anywhere in Central America or beyond, it has a direct relationship to migration?
So far, in recent years, we are talking about making investments in southern Mexico and Central America, right? But I always think that if you were born in a village and have no opportunities, what will you do? You will move to the city, and if not, you will move to another country. You are not going to die; you have to fight and see how to survive, right?
So, for migration, there is no way to set borders, walls, or controls. Until we generate jobs and opportunities, there will be a direct impact on migration and communities.
The article was originally published on September 11, 2023, in Milenio.