Publifyer: the platform that revolutionizes influencer marketing in Latam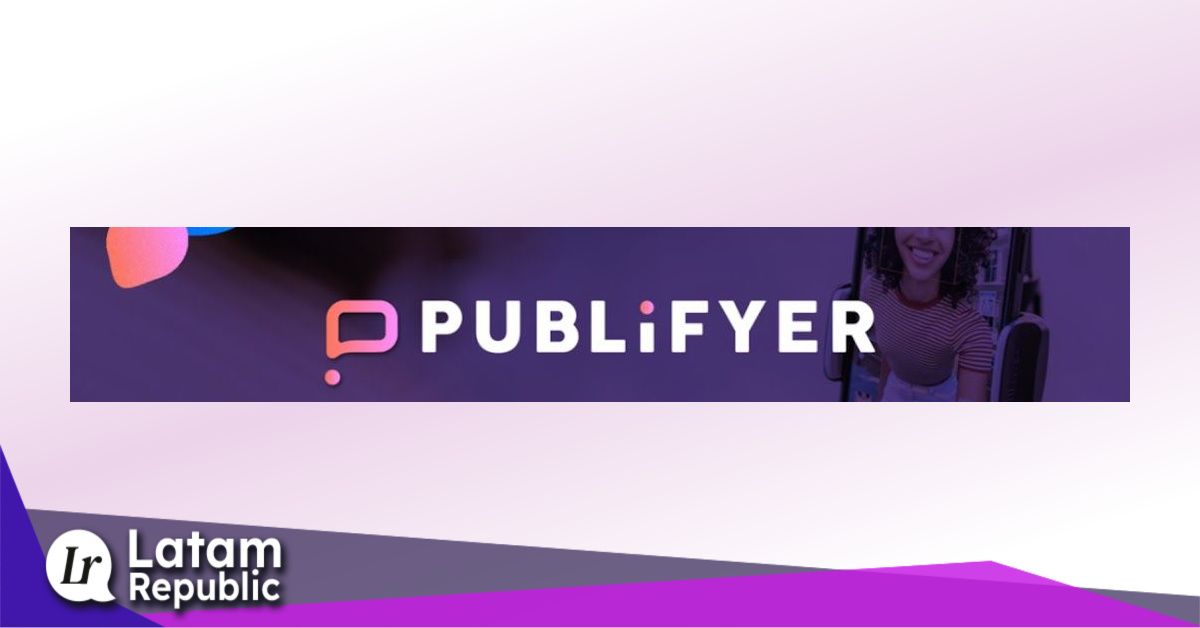 In the digital age we live in, the way brands interact with consumers has evolved dramatically. In this situation, social media platforms have emerged as a space to promote and disseminate products and services. One startup capitalizing on this trend is Publifyer, whose innovative approach to influencer marketing is changing the way brands connect with their audiences.

Disrupting Ecuador's Marketing Scene: The Publifyer Impact
This startup has been creating waves in the marketing landscape in Ecuador. Not only because of its unique proposal, but also because of the way it has been integrated into the country's digital ecosystem. What sets Publifyer apart is its strategy focused on influencers and content creators. But not any influencer can join this platform; one of the requirements is to have more than 1,500 followers on your social media accounts. This selective approach ensures partner influencers have significant and relevant reach online.

Ecuador has experienced rapid growth in the amount of time users spend on platforms like TikTok. This has attracted the attention of brands looking for novel ways to reach their audience. Influencers and content creators have become the ideal partners to carry out these strategies. The connection between these creators and brands is an integral part of the emerging business of influencer marketing.

The global influencer marketing industry is staggering: it is valued at $16.4 billion, with Latin America contributing $1.5 billion of this figure. This sum not only demonstrates the growing importance of this form of marketing, but also its economic influence. The digital revolution has opened doors to new income opportunities, as social networks and information and communication technologies have become sources of employment and brand promotion.

Elevating Brands and Influencers: Publifyer's Impact on the Digital Landscape

In Ecuador, the influencer marketing trend is constantly on the rise. In this context, Publifyer has emerged as a key player. Initially, this company started as a startup and has evolved to become an influential player in the digital business market. Its objective is to standardize the quality of services between brands and influencers, providing formalization and professionalism to this growing sector.

Publifyer's influence is not only limited to its platform, but is also reflected in the community of influencers in Ecuador. Personalities like actor Álex Vizuete and Logan Gilliam Mieles are examples of names that have gained prominence thanks to their collaboration with brands through Publifyer. The platform has created an ecosystem in which content creators interact interactively and immediately with their audiences, promoting products and services organically.

With the rise of e-commerce and digital marketing in Ecuador, brands have been looking for more effective ways to promote their products online. This search has led to the creation of tools that allow brands to measure the impact of their digital campaigns. Publifyer, in particular, has taken a performance-based approach. Alberto Aráuz, co-founder of the startup, stresses that Publifyer's internal technology not only keeps pace with a constantly changing market, but also adapts to communication trends and reaches new generations.

Recognizing Excellence: Publifyer Receives Top Honor at e-Commerce Day 2023

In 2023, the numbers support the influence of Publifyer. With over 4,000 content creators signed up to the platform and over 80 active campaigns, the startup has achieved 25% growth over the year. The key to its success lies in its pay-per-click and impression model, which ensures that both brands and content creators benefit equally.

Publifyer's innovation has been recognized in the industry. At e-Commerce Day, a prominent event held between July 5 and 7, the startup received the award for Best Digital Commerce Entrepreneurship. This recognition highlights their commitment to excellence and their contribution to the evolution of electronic commerce in Ecuador.

German López, CEO of the startup, highlights that they provide brands with real-time data, which allows them to evaluate the performance of their campaigns in collaboration with content creators. The connection between brands and influencers is not only about promotion, but also about constant measurement and optimization.


Elevating Influence in Ecuador

The platform, available on Android and the Apple Store, seeks to be number one in the management of influencer marketing in Latin America. Publifyer's vision is not limited to its success in Ecuador; it plans to expand into Mexico and lead the market in that country as well.

The rise of influencer marketing in Ecuador has found a driving force and industry leader in Publifyer. This startup has redefined the way brands interact with their audience through content creators. With its innovative approach and advanced technology. Their vision of expansion and commitment to the professionalization of influencers demonstrate that they are here to stay and lead the way towards a more digital and connected future.