Forum Pulso Capital 2023: Boosting Venture Capital and Innovation in Central America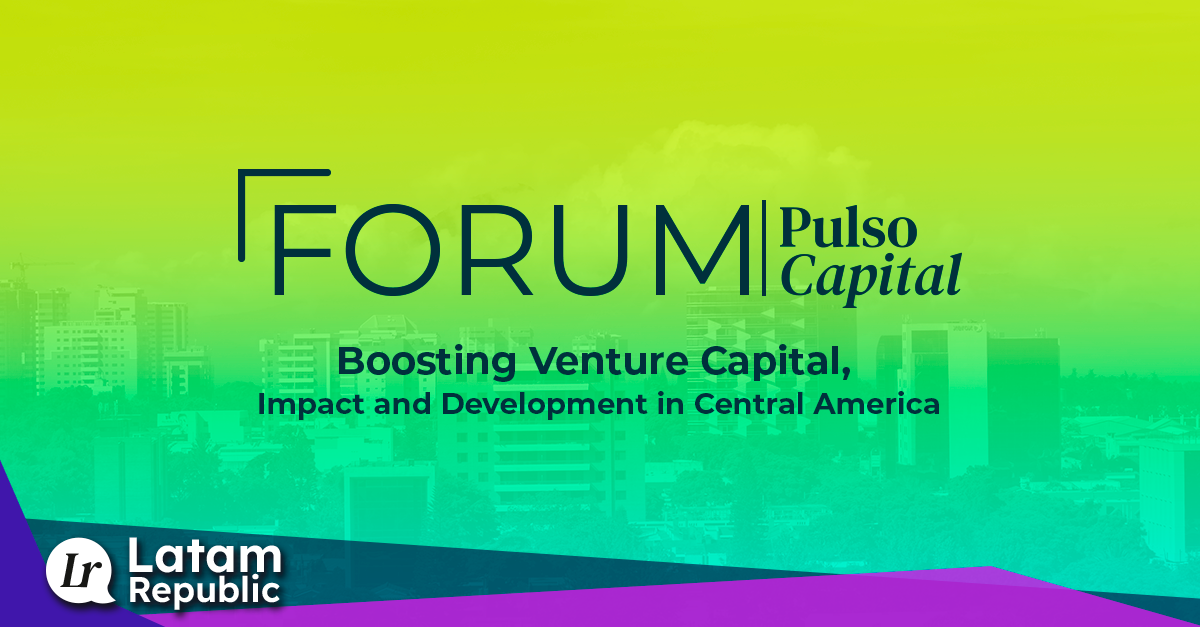 Cuantico, in collaboration with Agexport Economía Naranja and SIEX Agexport, enthusiastically presents the event that will mark the future of business in Central America: the Pulso Capital Forum 2023. The event is scheduled for Tuesday, November 28 and will take place at the Agexport Guatemala lobby, from 3:30 PM to 8:30 PM.

A Strategic Meeting for the Future of Central America

The Pulso Capital 2023 Forum promises to be the definitive meeting point for emerging startups, established companies and visionary investors, all with a common goal: to explore and maximize growth opportunities in the promising Central American market.

This unique event offers an ideal space for dialogue and collaboration, with the purpose of fostering lasting relationships that drive innovation and sustainable growth in the region.

Connections between Innovation and Venture Capital

According to Ingrid Morales, Marketing and Communication Manager at Truck Depot: "We are excited to be part of initiatives that are fundamental for strengthening the Central American business fabric. As representatives of one of the leading conglomerates in the mobility and spare parts sector of mass transportation in the region, we thoroughly understand the relevance of continuing to promote business continuity and technological investment."

Attendees of the Pulso Capital 2023 Forum will have the opportunity to participate in various thematic routes, including:
Business Success Stories: A conversation panel with leaders of companies with the best corporate reputation in Central America, sharing their keys to success.
Reconfiguring Industries: A look at the brands that are redefining industries and paving the way for 2024.
Venture Capital and Impact: Sessions focused on how Venture Capital and investment can positively and sustainably drive the region.
Startups That Leave a Mark: Presentations of startups that are making a difference and raising the profile of Central America on the world stage.
Who is the Pulso Capital 2023 Forum for?

This event is designed to:
- Entrepreneurs and CEOs
- Senior Executives
- Startup Founders
- Communications Directors
- Marketing Directors

Details of the Pulso Capital 2023 Forum

- Tickets for the event cost USD $100, with limited seating to ensure a quality experience and effective networking. You can purchase your tickets at the following link: Purchase and Reserve Tickets
- Date and place: Tuesday, November 28, starting at 3:30 PM, Agexport, Guatemala City.

An event that you cannot miss if you are interested in the economic future of Central America. Sign up and join this experience of innovation and growth!
For more information, visit the official website of the Pulso Capital 2023 Forum.

About Cuantico and Pulso Capital

Cuantico positions itself as a pioneer in the promotion of innovation, investment and entrepreneurship in Central America. As the first research firm in the venture capital industry for the emerging markets of Latin America, Cuantico has become a benchmark in the region.

Pulso Capital, for its part, stands out as a strategic information platform for senior executives and decision makers.