Revolutionizing Finance: Discover Mexico's Hottest Fintech Segments!
The fintech sector is booming all over Latam, and Mexico is no exception, driven by young and tech oriented people, and a large unbanked population.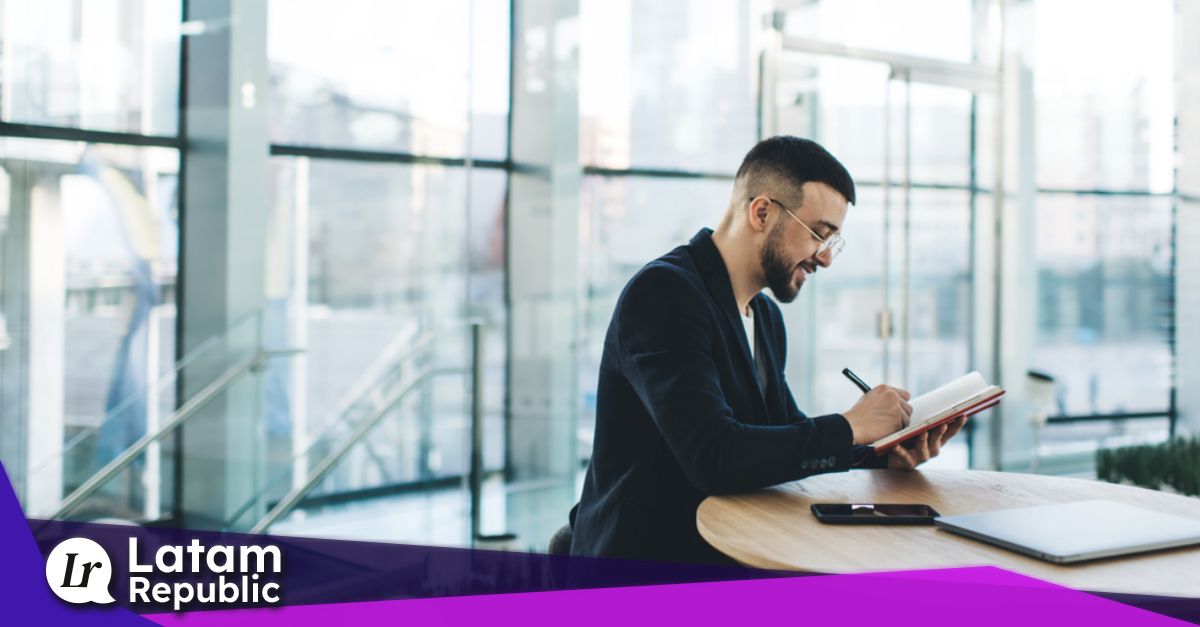 Mexico has become a hotspot for fintech startups in recent years, with a rapidly growing ecosystem of innovative companies shaking up the traditional financial sector.
Here are the hottest fintech segments in Mexico right now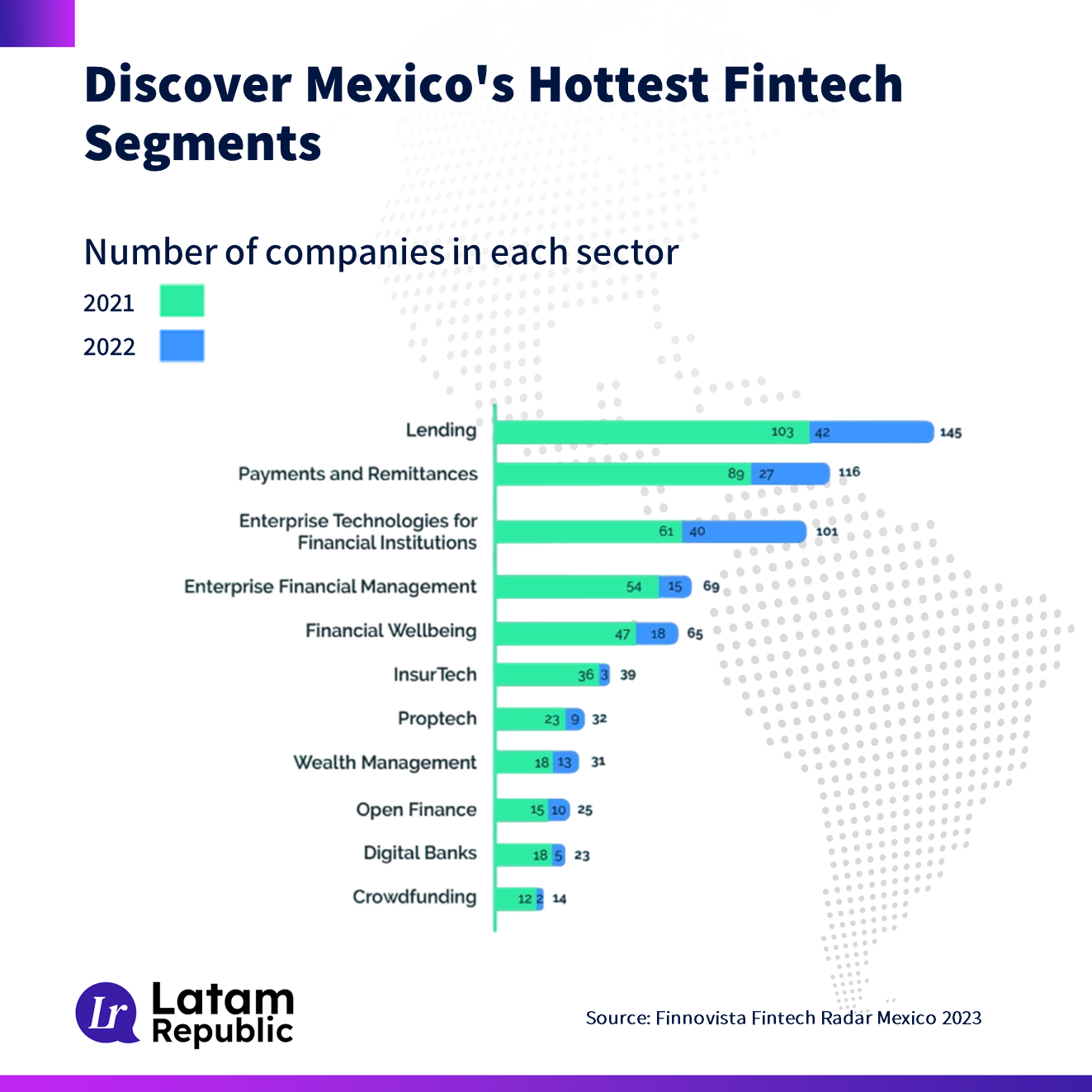 Some of the most important and growing of this crowd are:
Digital Payments - The digital payment space is exploding in Mexico, with companies like Conekta, Clip, and Mercado Pago leading the way. These fintech startups offer a variety of payment solutions, from mobile payments to online payment gateways, making it easier than ever for Mexicans to make transactions without cash.
Remittances - Mexico is one of the largest recipients of remittances in the world, with millions of Mexicans living and working abroad. Fintech companies like Remitly and Xoom are disrupting the traditional remittance market by offering faster, cheaper, and more convenient ways for Mexicans to send and receive money from abroad.
Digital banks - Neobanks are digital-only banks that operate without physical branches, offering customers a mobile-first banking experience. In Mexico, neobanks like Fondeadora and Albo are gaining popularity among millennials and digital-savvy customers who are looking for a more convenient and tech-savvy banking solution.
Personal Finance Management - Personal finance management is a growing segment in Mexico, with fintech startups like Fintonic and Kuspit offering innovative solutions to help Mexicans manage their finances better. These apps offer features like budget tracking, investment advice, and credit monitoring, giving customers more control over their financial lives.
The fintech sector is booming all over Latam, and Mexico is no exception, driven by a young and tech-savvy population, a large unbanked population, and a government that is supportive of innovation and entrepreneurship. As more and more Mexicans adopt digital solutions for their financial needs, the fintech industry in Mexico is poised for even more growth and success in the years to come.