Rubisco Biotechnology secures US$750,000 financing to fuel its growth
Their recent round of financing raised $750,000, with $700,000 contributed by the venture capital fund manager Sudlich Capital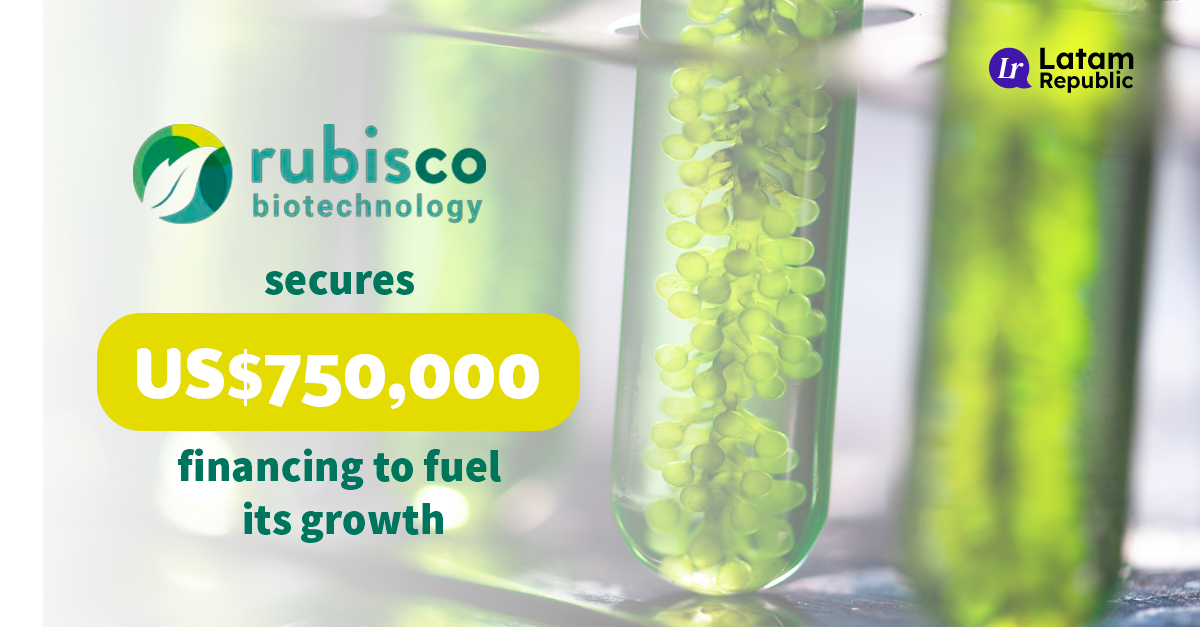 Rubisco Biotechnology is a company that has created a unique technology that specializes in plant cell cultures. Their innovative method allows them to select a specific plant species and carry out cell multiplication in the laboratory with just one sample. Their flagship product, Australcell Larch, is an anti-aging active compound that has been on the market in Europe since last year, which helps to reduce wrinkles.
Their recent round of financing raised $750,000, with $700,000 contributed by the venture capital fund manager Sudlich Capital through its venture capital Exploradores 1. This makes Rubisco Biotechnology the debut investment of Sudlich Capital's $12 million Puerto Varas fund, which launched in mid-2022 with the support of Corfo.
This financing will enable Rubisco Biotechnology to accelerate its growth and expansion as a technology provider to the cosmetics industry. In addition, the funding will help boost their ability to bring innovative solutions to the food sector, which is their next focus of interest.
Rubisco Biotechnology has big plans for the future
Rubisco Biotechnology's vision is to share sustainability and contribute to improving the environment. The CEO of Sudlich Capital, Anton Felmer, said that their goal is to mobilize entrepreneurial talent and optimize relevant industries such as those related to R&D, the food sector, and alternative assets.
"We are proud to be the first with which they open this fund in Chile and we hope to continue growing together. In addition, the two companies have the same vision that shares sustainability and the contribution to improving the environment", highlights José Pablo García, partner and CEO of Rubisco.
They are currently working with their partner Cobiosa in Spain to promote the commercialization of Australcell Alerce through the development of personal cosmetic lines for influencers and celebrities in Europe. They are also planning to launch two new ingredients, Australcell Maqui and Australcell Quillay, in the cosmetics industry. These new ingredients will be introduced at important fairs in Asia such as Incosmetic in Seoul and Incosmetic in Hong Kong.
To continue with the R&D of its portfolio of native species and accelerate studies and results, Rubisco Biotechnology plans to strengthen its work team by incorporating two scientists with doctorates this year, and another three in 2024.
Rubisco Biotechnology's passion for innovation and sustainability is reflected in their work. They are proud to be the first investment of Sudlich Capital's new fund, and they look forward to continuing to grow together. With their unique technology and vision for a better world, Rubisco Biotechnology is sure to make waves in the industry in the years to come.