TBR Miami Summit 2023: Connecting LatAm, the Caribbean and North America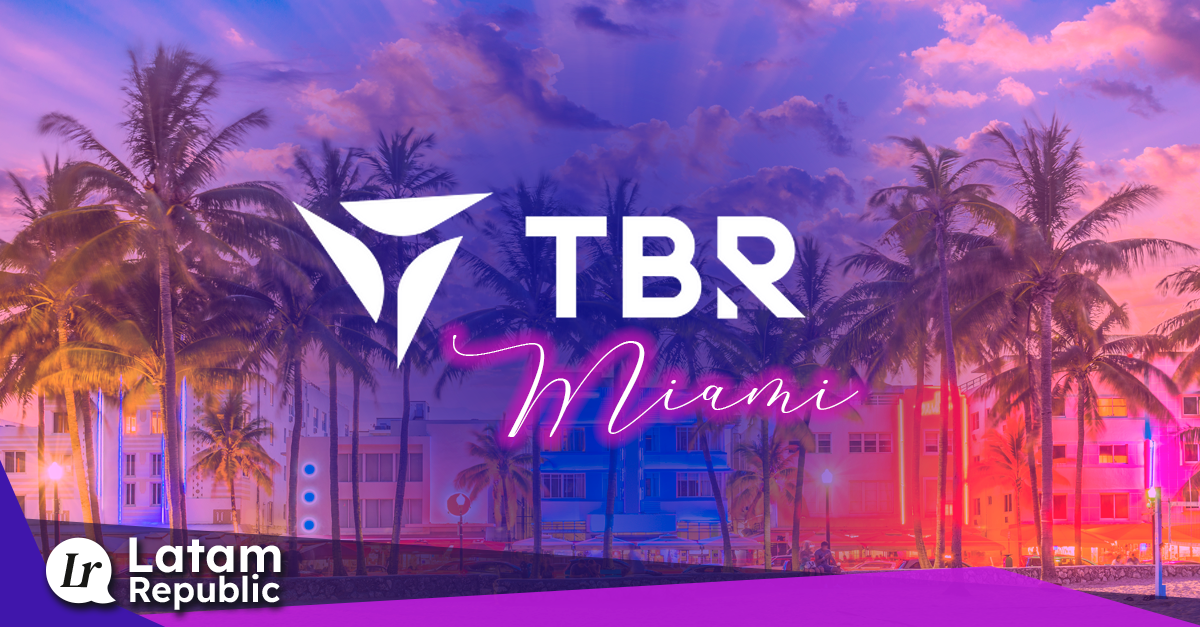 The TBR Miami event, presented by Google and hosted at the impressive AKA Hotel in Brickell, is an outstanding event that brings together the most innovative startup communities, corporations and investors from LATAM, the Caribbean and North America. With the aim of driving growth and capitalizing on opportunities, this conference has become a key meeting point for brilliant minds in the world of technology and business.
Featured Speakers
The lineup of TBR Miami 2023 speakers is impressive and diverse, promising an enriching experience for all attendees. Notable speakers include:
Garcia Stewart, CEO of Techstars.
Marco Dantus, founder and president of StartUp Mexico.
Adrian Fenty, Managing Partner of MaC Venture Capital.
Edrizio de la Cruz, Partner of the Y-Combinator.
Nelly Ortíz, Head of Digital Strategy in the USA for NTT Data.
Silvina Moschini, Founder, President and President of Unicoin Inc.
Jahn Karsybaev, Co-Founder and Managing Partner of Big Sky Capital VC.
Shikhar Agarwal, Co-Founder and CTO of Spotnana.
Hantz Fevry, Founder and CEO of Stoovo.com.
Ivan Montoya, Managing Partner of Numundo Ventures.

The TBR Experience
The TBR experience goes beyond talks and conferences. It combines world-class keynote speakers with panel discussions, fireside chats, workshops, nightlife and live entertainment. This variety of activities ensures that attendees not only learn, but also connect and collaborate with other leaders and entrepreneurs in the technology world.
The TBR Miami event is part of the TechBeach 2023 Event Network. This network connects people from all over the world and promotes collaboration, construction and growth in the technological field. With events scheduled in different locations and with prominent speakers, TechBeach has become a global reference in the world of technology.

Opinions of Technological Leaders
Jack Dorsey, Co-Founder and CEO of Twitter and Square, has praised TechBeach as an "amazing global ecosystem of tech enthusiasts in the Caribbean." Annie Jean-Baptise, Head of Product Inclusion at Google, had the pleasure of partnering with TechBeach and described their events and development programs as world-class.
The TechBeach Retreat Miami 2023 is a unique opportunity to connect with some of the most prominent leaders in technology, investment and entrepreneurship. With a line-up of renowned speakers, a variety of activities and the promise of a more inclusive future, this event promises to be a milestone in the world of technological innovation. Don't miss the opportunity to be part of this unique experience.
For more information and to register for the event, visit the official TechBeach website at this link. We hope to see you in Miami from October 25 to 27, 2023!