That's right, SCAPE, the Mexican spa and wellness platform, has received a $1.3 million investment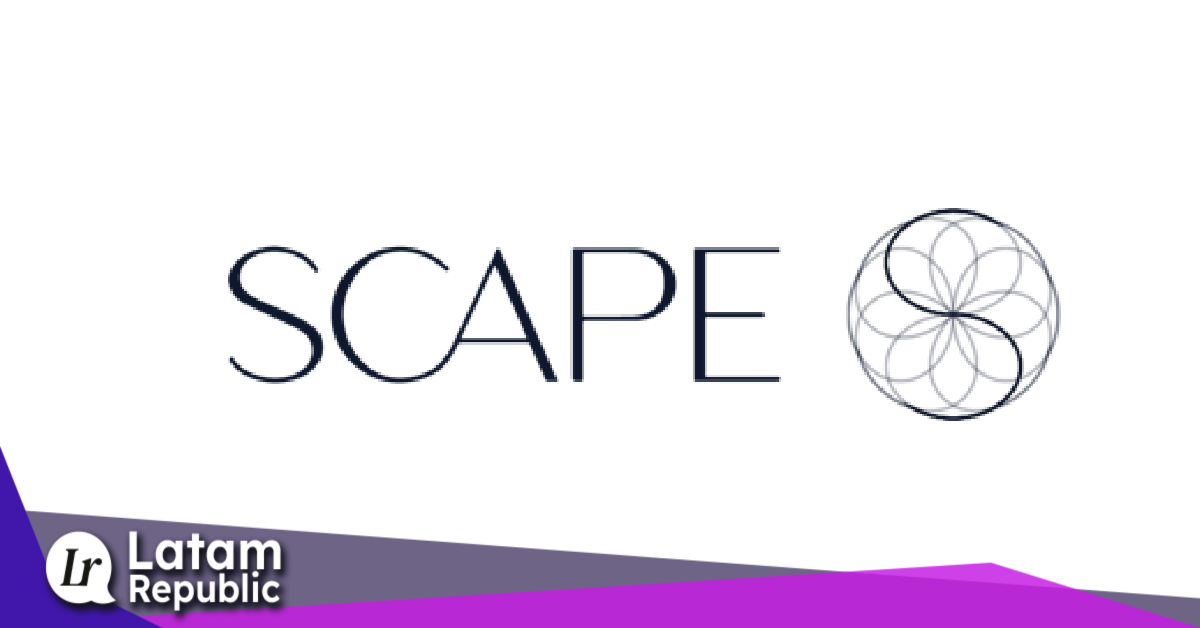 SCAPE, the Mexican wellness platform, has achieved significant progress in its expansion across Latin America thanks to a successful funding round that secured a $1.3 million investment. This capital injection will be crucial in consolidating the startup's leadership position in the wellness market in Mexico, while also enabling it to expand operations in Colombia and enter the promising markets of Chile and the Dominican Republic.

The story of SCAPE began in 2019 when Helle Jeppsson and José de Murga founded the company as a digital platform offering on-demand spa and wellness services through a mobile application. Since then, SCAPE has experienced notable growth and has provided over 85,000 services in 25 cities in Mexico and four cities in Colombia. Their ambitious goal is to reach $6 million in revenue by the end of this year.

An on-demand platform that operates 365 days a year
Helle Jeppsson, co-founder and CEO of SCAPE, comments, "There is a significant lack of innovation in the wellness sector, and in Latin America, we dedicate little time to personal care. There are few accessible options, the traditional spa model is cost-ineffective, and therapists have limited work opportunities. With these areas of opportunity and our expertise in the field, we decided to create a technology-supported solution—a on-demand platform that operates 365 days a year and enables therapists to increase their income fivefold."
SCAPE Expands its Presence: Strengthening Mexico, Expanding to Colombia, Chile, and the Dominican Republic

The investment received in this funding round comes from a variety of prominent investors, including 500Startups, Amplifica Capital, Angel Ventures, Angelhub, Arkangeles, Adulting Capital, Boost/Enlaces, Daedalus Ventures, Everywhere VC, Globivest, Seed9, Stonks & Venture.do, as well as angel investors such as Caterine Castillo, Daniel Velez, Frida Garby & Lorenzo Torrens, Gabriela Rocha, Jaime Prado, Lala Elizondo, Leticia Sahagun, Mariano González, Mariate Arnal, Mike Medina, Nelly Salas, Raquel Sanchez, Tom Peterson, and Victor Noguera.

With the financial backing obtained, SCAPE has solid plans to strengthen its presence in Mexico, expand its reach in Colombia, and enter the markets of Chile and the Dominican Republic. Additionally, the company will seek to enhance its business-to-business (B2B) programs by offering wellness services as employee benefits. Currently, well-known companies such as Lululemon, Adidas, and Nike already benefit from these programs, demonstrating their effectiveness and market acceptance in the corporate sector.

The wellness market in Mexico presents significant growth and represents a valuable opportunity for SCAPE. The target market size in Mexico is estimated at $46 billion, while the overall market size in Latin America reaches $235 billion, according to the Global Wellness Institute. It's worth noting that the spa industry in Mexico has a value of $70 billion, ranking 13th globally and leading the sector in Latin America.

Transforming Wellness Education: SCAPE Launches Scape Academy to Empower Therapists and Cosmetologists

The company has ambitious goals to professionalize the sector and expand its offerings. Therefore, in the second half of 2023, SCAPE plans to launch Scape Academy, an online academy specialized in wellness that will provide education and training to therapists and cosmetologists. Additionally, they will introduce their own line of products for home wellness and personal care under the brand MyS, based on ancient Nordic traditions of herbal medicine, aromatherapy, and natural cosmetics. These products will complement SCAPE's current treatments and will be available on their own e-commerce platform and in department stores throughout Mexico.

The success of SCAPE is not only based on its innovative business model and technological focus but also on its female leadership. The company has a management team composed of Helle Jeppsson as CEO, Aurora Rodríguez as CTO, and Patricia Jimenez as COO. The presence of women in leadership positions is notable and aligns with SCAPE's vision of driving a successful business with a positive impact on the lives of thousands of workers, mostly women.

SCAPE has made significant progress in its expansion across Latin America by securing a $1.3 million investment in a funding round. Furthermore, SCAPE has plans to strengthen its business programs, launch an online academy focused on wellness, and develop its own line of wellness products. With its innovative business model and female leadership, SCAPE positions itself as a reference in the wellness industry in Latin America.