Swappi: The Leading Proptech Solution for Condominium Management Keyword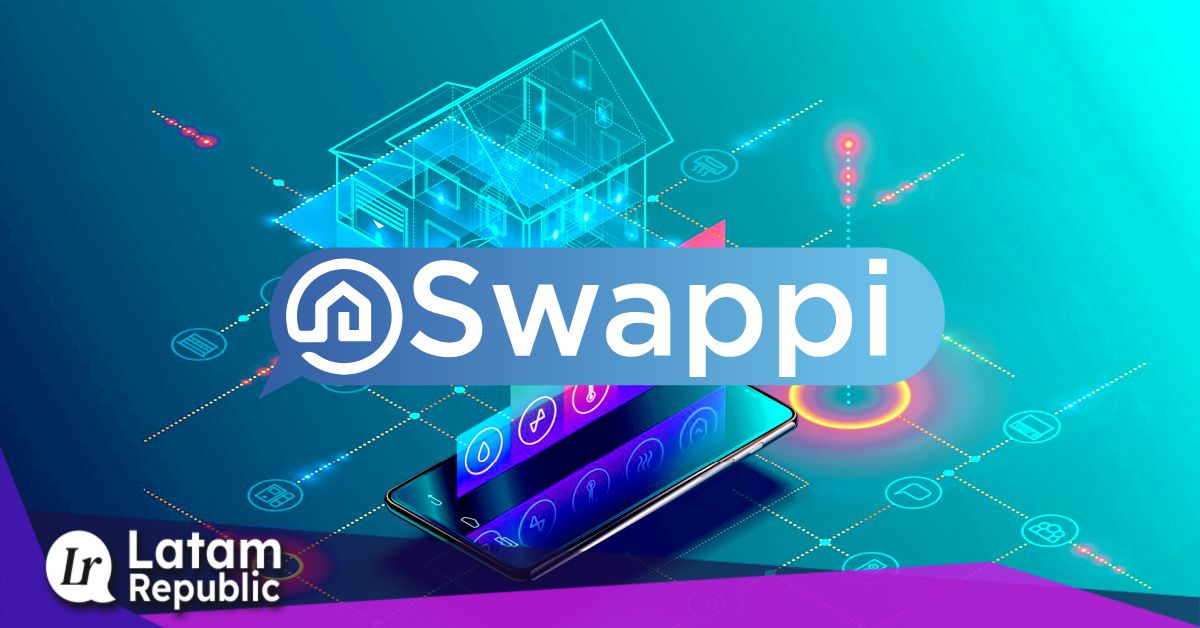 Technology has transformed virtually every aspect of our lives, and the world of building and condominium management is no exception. In this context, Swappi emerged, a Chilean startup that aims to improve the operational management of building and condominium managers in Latin America.

The Problem of Building and Condominium Management
According to figures provided by SERNAC (National Consumer Service), one in 25 buildings in Chile faces complaints and lawsuits related to operational management problems. These problems include mismanagement of resources, lack of transparency and the like. The situation could worsen with the entry into force of the new Real Estate Co-ownership Law, designed to regulate administration, dispute resolution and sanction non-compliance with the rules of cohabitation.

In this context, Swappi emerges as an innovative and disruptive solution. It is the only Software-as-a-Service (SaaS) in Chile and all of Latin America that uses technology to simplify, transparent and streamline the operational management of administrators in building and condominium communities.

The founders of Swappi, Ian Sutherland - CEO & Founder,  Rafael Vera, Pedro Grand - CTO and Hugo de la Fuente, realized that much of the management deficiencies were due to manual processes. Managers were overwhelmed by the amount of simultaneous tasks and lack of control. Many depended on physical files and disorganized emails.

The Swappi Solution
Swappi began its journey earlier this year with its own seed funding and a round of investment from friends and family in May 2022, which allowed them to raise $120,000,000. Currently, they have two valuable partnerships: the Chilean Real Estate Management and Administration Association (CGAI) and Proptech Chile.

Swappi offers a user-friendly B2B platform accessible from any device. This platform automates information and activities related to the operational management of buildings and condominiums. Administrators can track all of their operations, assign responsibilities, and track tasks in detail. In addition, the platform allows the digitization of field visits, the monitoring of maturities and the generation of instant reports.
Today, Swappi has more than 300 communities and more than 220 active users. Its goal by the end of the year is to expand to more than 1,000 active communities, representing 2% of the national market. In the medium term, they plan to reach 3,500 communities, covering 7% of the market. In addition, they have the ambition to incorporate other ecosystem actors, such as suppliers and co-owners, as well as expand to neighboring countries such as Colombia and Peru.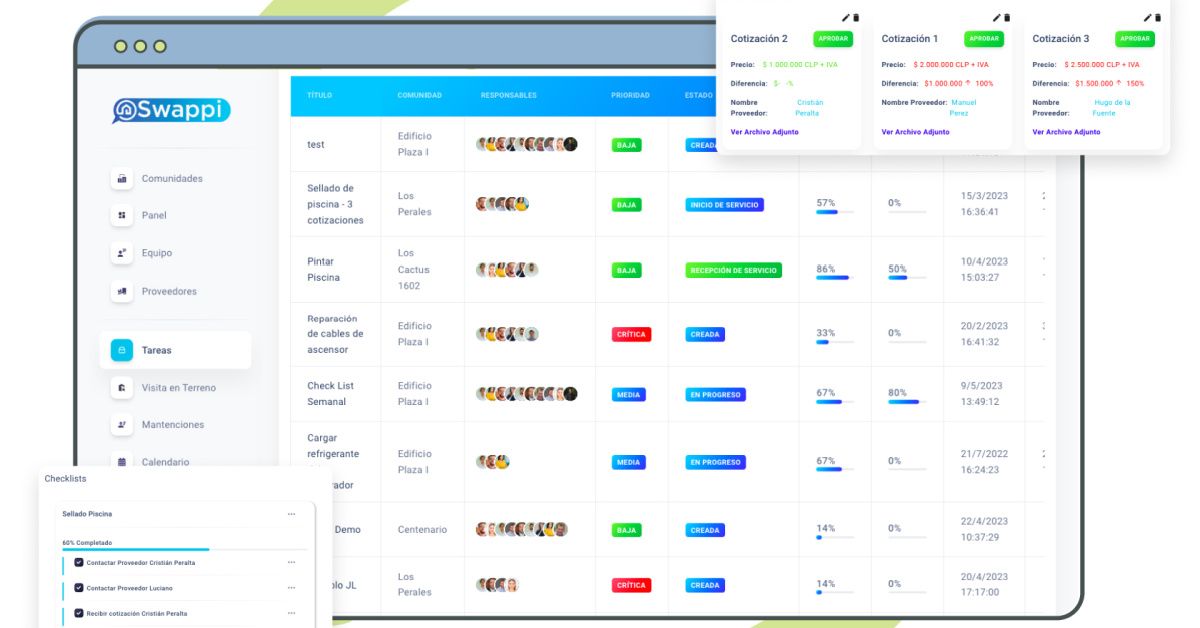 The Road to Internationalization
Internationalization is an integral part of Swappi's vision. Their software model allows them to offer their services to administrators around the world without the need for additional regional or country deployments. To achieve its expansion goals, the company plans to conduct a round of capital raising in the coming months. This will allow them to strengthen their team, boost the development of the platform and expand their presence beyond Chilean borders.

Swappi is an outstanding example of how technology can transform traditional industries such as building and condominium management, improving efficiency, transparency and quality of life in communities across the continent. Its focus on expansion and continuous growth promises a bright future for this Chilean proptech.