The Rise of Entrepreneurship in Latin America: A Promising Outlook
McKinsey & Co. conducted an extensive study on Latam startups, revealing fascinating insights into financing, growth strategies, profitability, and talent management.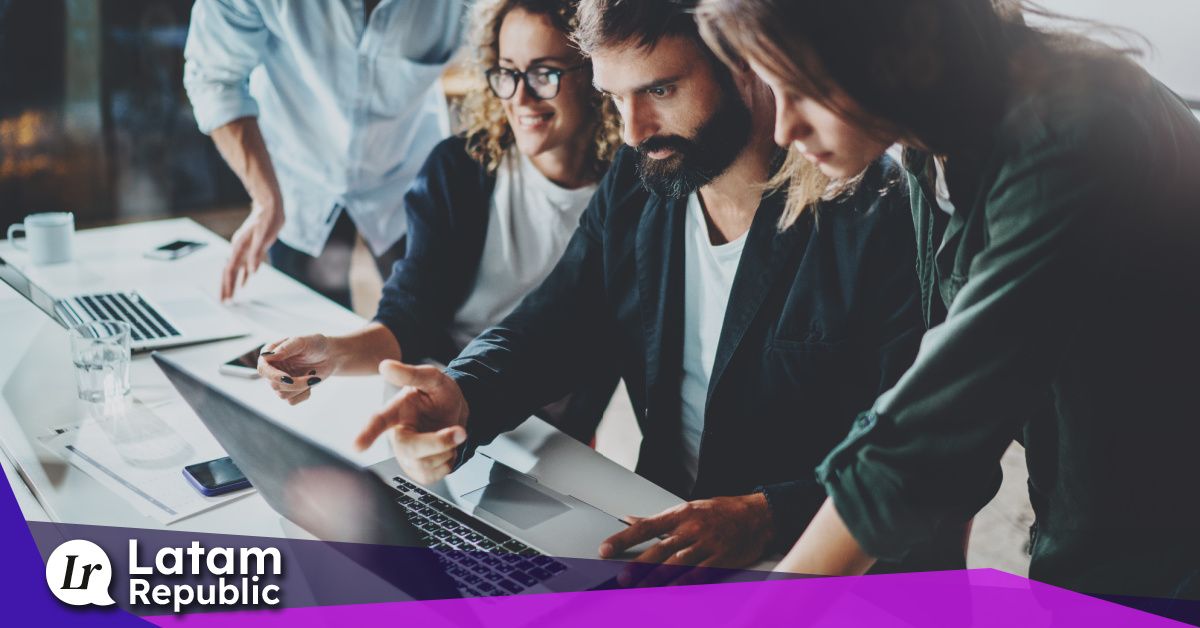 McKinsey & Co. conducted an extensive study on Latin American startups, revealing fascinating insights into financing, growth strategies, profitability, and talent management. Dive into the analysis of the region's entrepreneurial landscape!
In recent years, Latin America has witnessed a remarkable advancement in the field of venture capital and business innovation. The region has experienced a substantial growth in the number of unicorn companies, which are valued at $1 billion or more without being publicly traded, quadrupling since 2018. This phenomenon has generated significant interest among entrepreneurs and business leaders throughout the continent.
In order to gain deeper insights and analyze this trend, the prestigious firm McKinsey & Co. conducted an extensive study at a Latin American level. This research involved interviews with over 200 startups in the region, ranging from market leaders to STEM specialized students, surpassing 300 participants. Thus, a comprehensive analysis of new companies located in diverse geographies was achieved. The findings were classified into four main categories: financing and investor relations, growth strategies and products, profitability and efficiency, and lastly, talent management and corporate culture.
150+ New Funds Boosting Startup Growth in Latin America
Regarding financing and investor relations, the study revealed a significant shift in funding sources within a year. In the course of 2021, a group of 10 leading investors dominated 40% of the financial agreements. However, in the following year, this proportion decreased to 24%. This situation can be attributed to the increasing expertise of local investors, who are taking the initiative to invest in ventures with high long-term success potential.
Despite a period of financial slowdown, the path looks promising for entrepreneurs in the region. It is worth mentioning that over 150 new venture capital funds have been established in Latin America, indicating a growing interest among investors to establish closer ties with startups and provide more favorable negotiation conditions.
Santiago Carbonell, Partner and Office Manager at McKinsey Guatemala, highlighted the following point: "We are in an era where companies are acquiring new businesses with a clear long-term objective, and investors are expanding their range of options to bet on industries that are increasing their market share, such as Fintech, Retailtech, and Cleantech."
In addition to this, it is important to emphasize that the growth of these potential unicorn companies relies primarily on acquiring new customers through organic channels such as search engine optimization (SEO), referrals, and product-led growth. However, it is relevant to mention that online marketing strategies, such as paid advertising on social media, also play a significant role in attracting up to 51% of new consumers to organizations.
Adapting to the Post-Pandemic Reality: Flexible Work Models and Talent Retention
The analysis revealed that the period for a Latin American startup to transition from launch to monetization is approximately one year, which is considered relatively short. However, it is important to note that reaching financial breakeven can take more than two years. Therefore, each company has the responsibility to determine where to focus their efforts in order to optimize internal processes.
In terms of the new dynamics in the post-pandemic era, startups have been forced to adapt to a new reality and way of life. This has led CEOs to adopt flexible work models and offer benefits that allow them to retain talent. According to the study, the most challenging roles to retain in startups are related to technology and product development, as 56% of professionals in these fields tend to change companies in search of better salaries.
With a promising outlook, it is expected that in the coming years, there will be an even greater emergence of successful startups in Latin America, driven by local investors and innovative strategies.