The top 5 Venture Capital Funds in Mexico
Mexico leads the startup industry in the region and attracts large venture capital funds due to its proximity to the United States.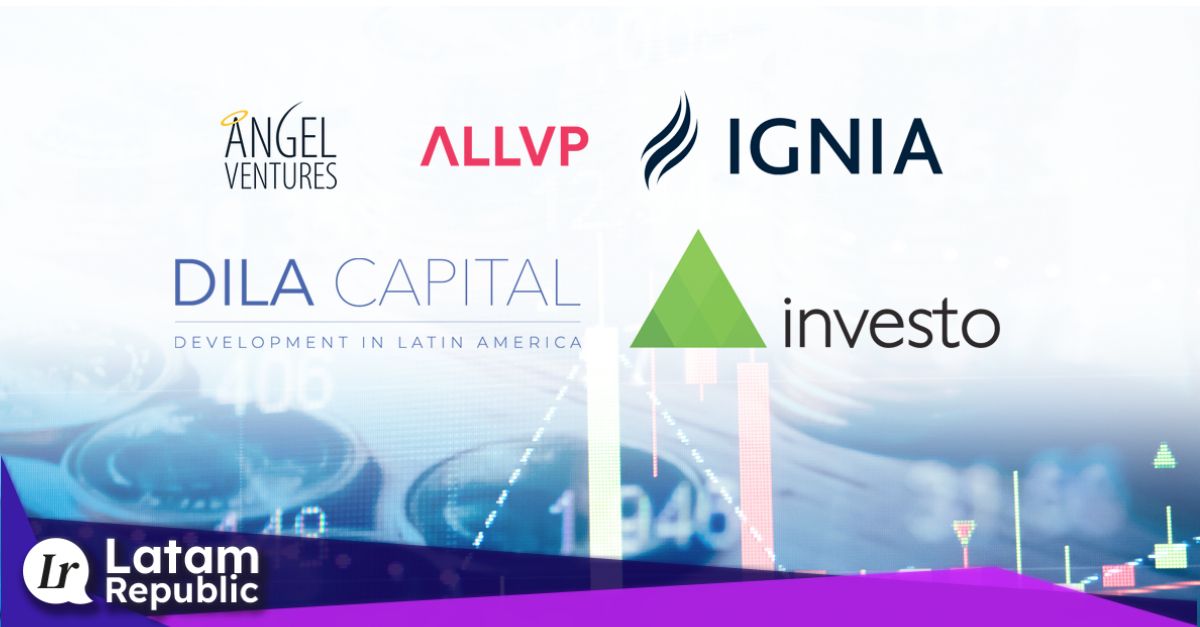 Mexico leads the startup industry in the region and attracts large venture capital funds due to its proximity to the United States, which allows Mexican entrepreneurs to have a more global vision and attract US venture capital funds with a presence in the country.
Cuantico VC, an investment platform that focuses on mapping and driving startups in the region, published a report called "State of the VC Industry in Latin America in 2023," detailing the growth of venture capital investment in Mexico in the last five years.
According to the study, Mexico received US$305 million in investment in 2018, US$1 billion in 2019, US$1 billion in 2020, US$4.5 billion in 2021 and US$3.4 billion in 2022.
The report also points out that in 2022, Mexico had a total of 154 investment rounds in which five large investors participated, which will be described below.
Angel Ventures
This company emerged in 2008 as a network of angel investors from the growing trend of startups in Mexico. His main work focuses on investing, advising and monitoring emerging projects throughout their growth process.
It was in 2013 when the first Angel Ventures fund called Co-Investment Found I was created, which raised more than US$20 million that was invested in a portfolio of 21 companies.
In addition, it is focused on retail, technology, fintech, communication companies, etc., but it is also in constant search for entrepreneurs who are passionate about addressing and solving current problems through a disruptive and innovative business model, breaking with all that is traditional. .
Angel Ventures is backed by a multidisciplinary team with extensive experience in the development and growth of companies, investment funds, mergers, acquisitions and strategy development in multinationals.
ALLVP
On the Mexican Stock Exchange (BMV), Antoni Lelo de Larrea Venture Partners (ALLVP) is one of the most active Venture Capital firms in the venture capital industry. Through its funds, the entity invests in companies that develop innovative, profitable business models that use technology.
IGNIA
It is one of the largest venture capital investment funds in Mexico, focused on supporting ventures in any industry and stage of development, that have a value proposition that changes the way they do business. Its investment focus includes sectors such as Fintech, Media, Education, Health, SaaS, among others.
INVESTO
It is a company that connects the capital of its investors with the talent of the founders for a higher purpose. Within its website, INVESTO states that its goal is to help diverse entrepreneurs build strong businesses by guiding them through the complicated maze and roller coaster of building their business. Also, help founders build the cornerstone of their company culture.
DILA CAPITAL
Venture capital firm, whose investment focus is on Seed Rounds and Series A. In February 2021, it raised 35 million dollars to give life to its DILA IV fund, with which it seeks to invest between 750,000 and three million dollars in companies pre-series A and series A seeking to do business in Latin America.
DILA Capital was founded in 2013 by two Mexican businessmen, Alejandro Diez Barroso and Eduardo Clavé. To date, they have invested in 42 early-stage companies in Latin America. Among its success stories are the courier firm iVoy, the online eyewear business Ben&Frank, the digital payment platform Kushki and the shared transport company Urbvan.