Venture Capital in Latam: Cuantico's Exclusive Report on H1 2023 Trends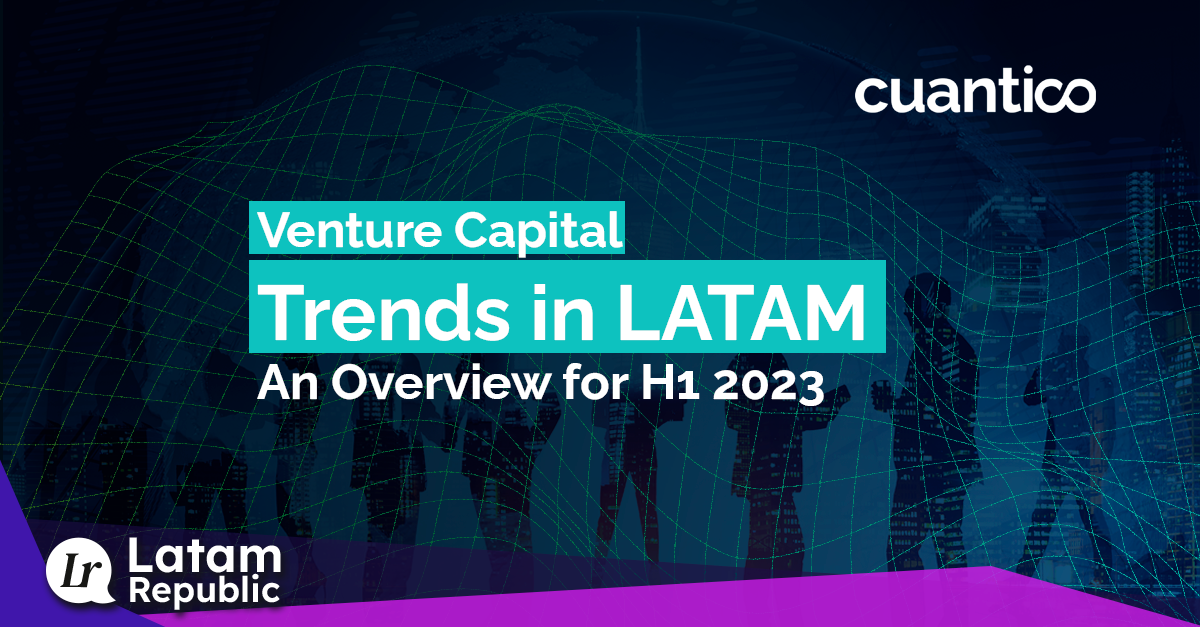 Latin and Central America has emerged as a center for innovation and entrepreneurship, and the venture capital industry has played a crucial role in fostering the growth of startups in the region. One of the firms actively involved in this landscape is Cuantico VC, which aims to accelerate development and innovation throughout the region.
Insights from Six Quarters: Investment Trends in LATAM
During the first half of 2023, the venture capital industry in LATAM had a total of 544 funding rounds that amounted USD$1.45 billion in investments, with an average round size of USD$700K.
Analyzing the trends over the last six quarters provides valuable insights into the journey of investments in LATAM. In the first half of 2022, the total VC investment reached an impressive USD$6 billion. However, subsequent quarters experienced a decline, leading to a 76% drop in the first half of 2023, with total funding amounting to USD$1.45 billion.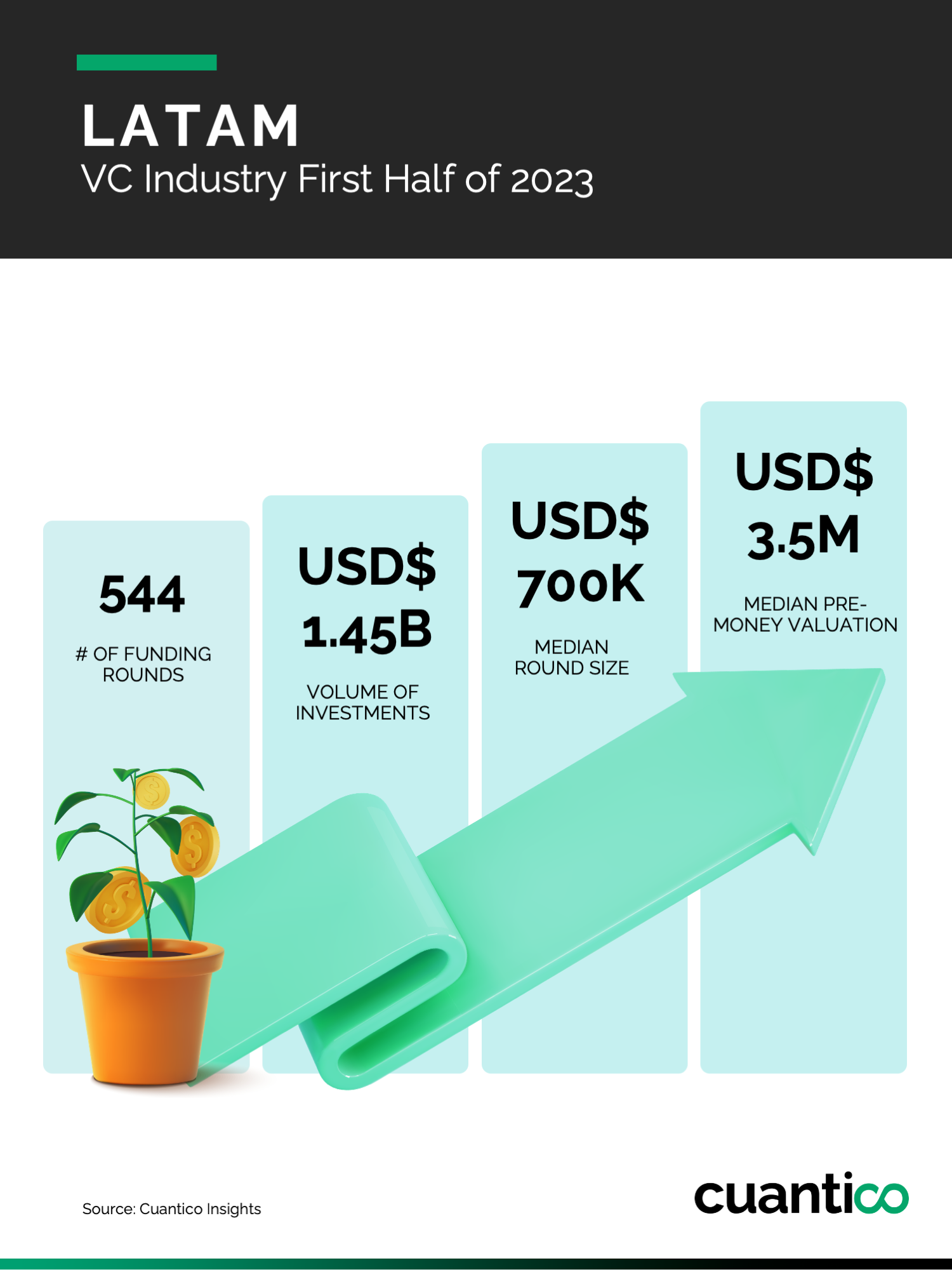 Fintech Dominates with USD$652 millions in Investments
Certain sectors have attracted significant attention in 2023. Fintech led the way, securing 45% of the total volume raised, amounting to USD$652 millions.
Despite the challenging macroeconomic landscape, the first half of 2023 witnessed funding rounds that highlighted the resilience of the regional startup ecosystem.
Notable deals included:
The rise of early-stage startups has been remarkable, despite the challenges caused by declining public markets and recessionary trends. Investors have shown increasing interest in this segment, contributing to a total of 544 deals during the first half of 2023, with the majority occurring in Seed stage. This indicates a 45% drop compared to the first half of 2022 when an average of 165 monthly transactions were recorded, compared to the current average of 90 per month.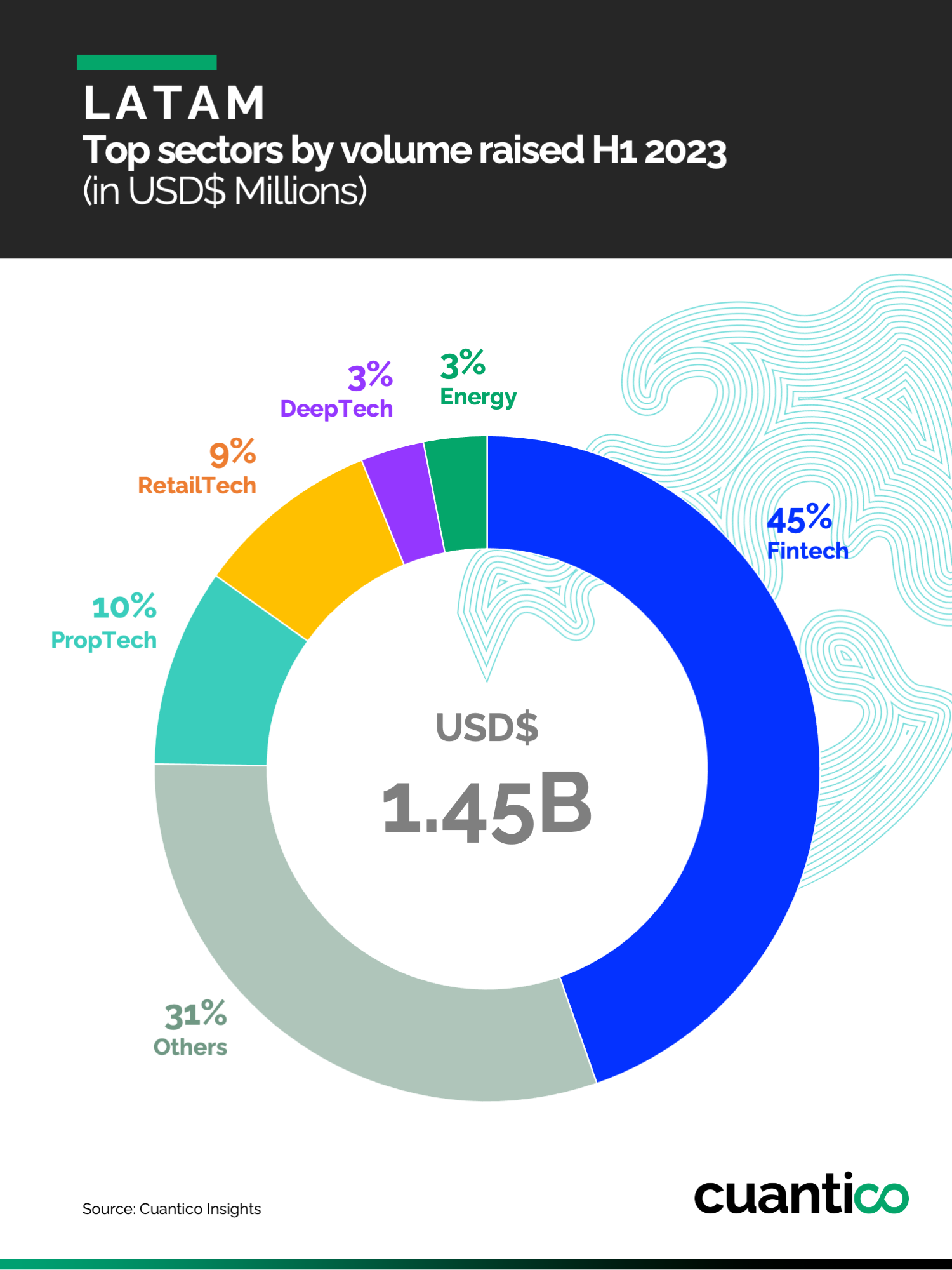 Resilience in LATAM's Startup Ecosystem: Challenges and Opportunities in 2023
June 2023 stood out as a significant month for Latin America's venture capital landscape, with a total fundraising of $382 million across 81 financing rounds. A particularly remarkable event was Visa's acquisition of the Brazilian fintech company Pismo for $1 billion, indicating a potential shift in the region's dynamics.
The venture capital industry in Latin America has experienced changes over the past year, facing both challenges and opportunities. The first half of 2023 witnessed a decline in investments, but the region's startup ecosystem remains resilient, with early-stage startups continuing to attract significant attention.
By focusing on strategic considerations and promoting innovation, LATAM can unlock its full potential and establish itself as a hub of entrepreneurial excellence in the global market.