LATAM: The Fintechs that achieved Unicorn Status in 2022
Latin America has become a hub for fintech innovation, with a growing number of startups revolutionizing the financial industry in the region.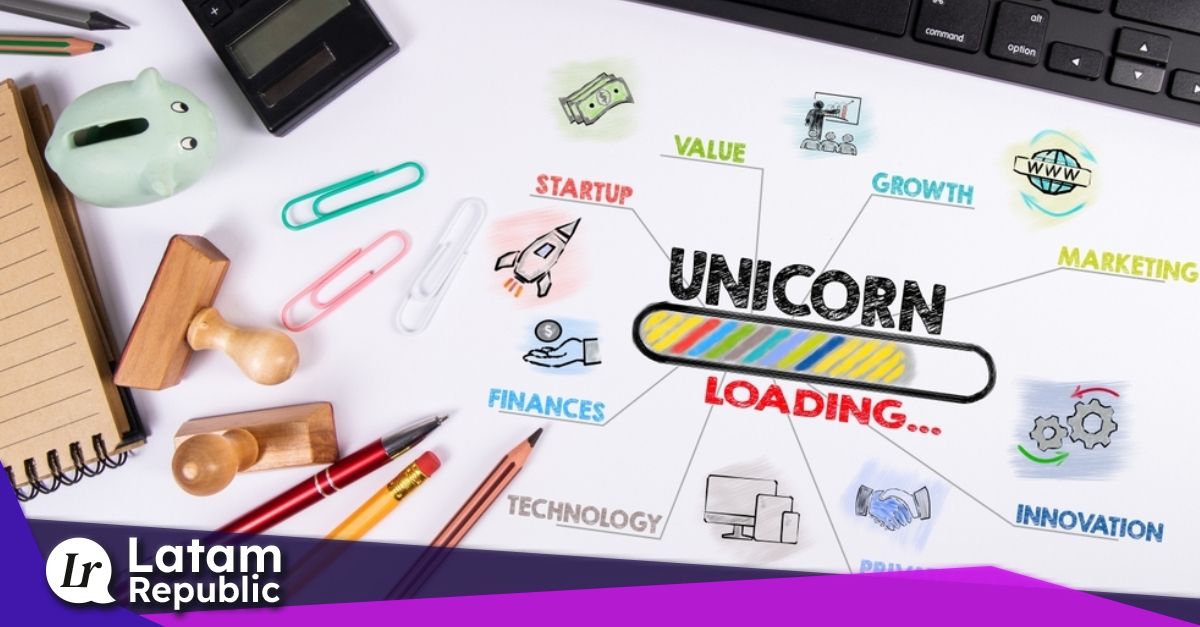 In the world of finance and technology, 2022 has been a remarkable year for Fintech companies. Latin America has become a hub for fintech innovation, with a growing number of startups revolutionizing the financial industry in the region. According to Latam Fintech Hub, in 2022, various Latin American fintech companies achieved unicorn status, a term used to describe private companies valued at $1 billion or more.
These companies are leading the way in the development of new financial technologies and services, from mobile banking and digital payments to blockchain and cryptocurrency. Their success highlights the tremendous potential of fintech in Latin America and underscores the importance of innovation in shaping the future of the region's economy.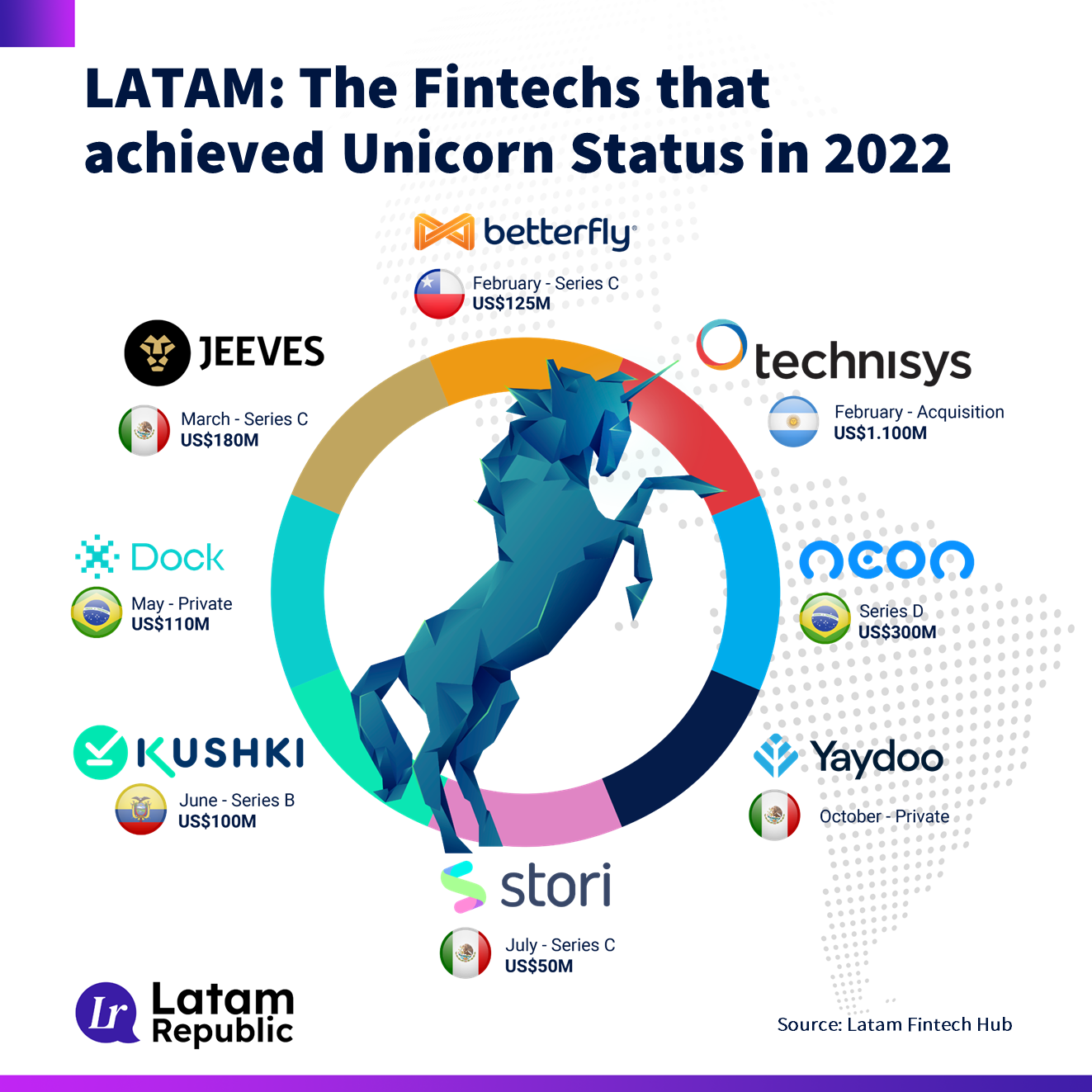 It represents a simpler and more competitive alternative to traditional banking in the region. It is aimed at individuals, freelancers and SMEs. Its product portfolio includes checking accounts, debit and credit cards, and payroll loans, among other services. In 2022, this company achieved a value corresponding to US$300 M.
With a valuation of US$110M, Dock is a unicorn platform that offers solutions for card issuance and processing, digital banking, acquisition and risk and compliance. His goal is to dematerialize finance to unlock business potential.
jeeves
It is a startup that allows you to make all kinds of payments, at any time, place and currency, through corporate cards, both physical and virtual, that are backed by Mastercard. In 2022 it reached an investment of US$180 million.
Since its foundation in 2018, this company offers an international Mastercard credit card with an initial credit line ranging from 1,000 to 10,000 Mexican pesos, which grows according to the payment capacity and user behavior. The card is delivered to 95% of those who request it, even if they do not have the best credit history or lack it.
In addition, the Stori card also includes an application in which its customers can pay for government services, transportation, fixed and mobile telephony, electricity, and water and gas supply. It has a valuation of US$50 million.
The easiest, fastest and most agile accounts receivable platform, created to optimize productivity. Automate your purchasing process with billing, supplier portal and catalogs in a single platform. Generated to save time on purchase orders and improve budget control.
It offers a digital platform of benefits to collaborators of companies of any size. His areas of work are financial and wellness education, virtual fitness, telemedicine and mental health. In addition, from the company they affirm that this company rewards the healthy habits of its members with life insurance "whose coverage grows at no cost." Today it has a valuation of US$125 million.
With a valuation of US$1.100 M, Technisys is an Argentine fintech that offers solutions such as Cyberbank Omnichannel and Digital Core to digitize traditional banks and empower fintech and neobanks.
The fintech has a presence in 16 countries worldwide and in 2019 raised a Series C for US$50M from Riverwood Capital.
It is a paytech that offers payment processing services adapted to the needs of each client and to the regulation in Ecuador to help companies receive their digital payments. In 2022 it reached a capital of US$100 M.