5 Mexican Fintechs for Wealth Management that you should follow in 2023
This is an important subject. Fintechs in this sector offer professional advice that guides a comprehensive management of wealth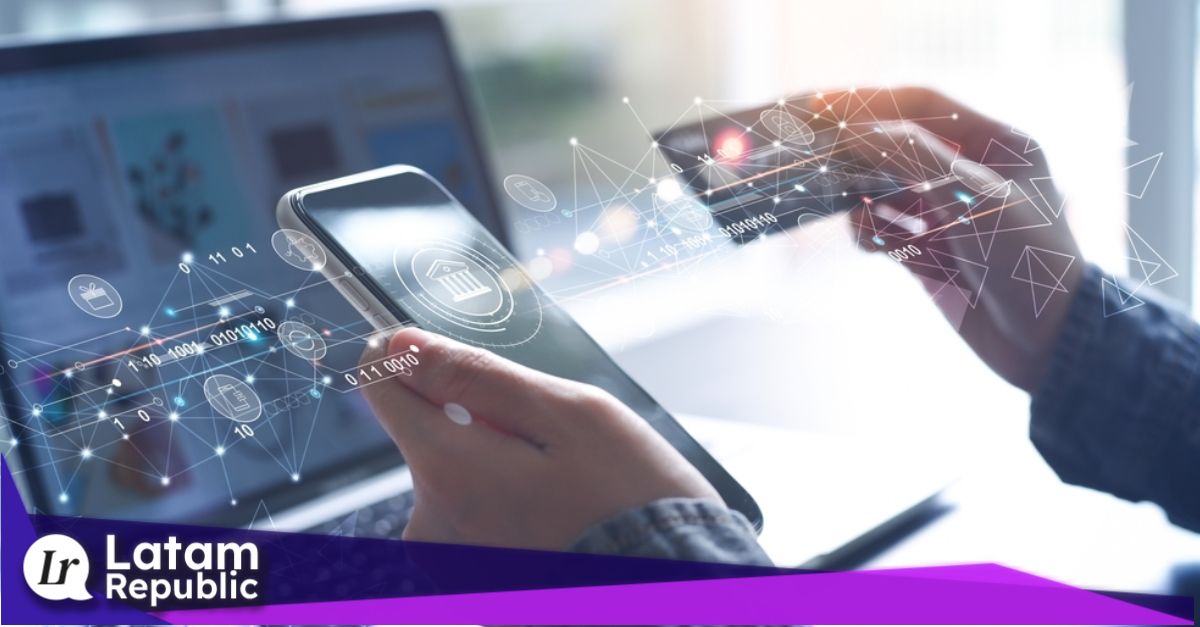 Wealth management is an important sector. Professional advice not only actively manages assets from the point of view of investment, it also guides comprehensive management.
Wealth management
Actually, wealth management encompasses very broad services, from retirement planning, to investment planning and wealth control, to tax advice, among others.
Although, traditionally, wealth management has been associated with great fortunes, the truth is that these types of services are becoming more suitable for people of medium income.
Wealth counseling can really help improve personal finances a lot. It is a kind of investment in the improvement of our particular economy.
The growing presence of fintechs
The wealth management segment has certainly seen turmoil in recent years with the digitization of financial services.
Both the presence of robot advisors and the automated investment platforms themselves have been gaining ground over the old specialized advisory models.
These types of tools make it easier for people to manage their own investment portfolios. In other words, they enable financial planning decision-making. As users, they can manage their own capital and move their money from one asset to another.
For all these operations, and many more, there is no need to make an appointment with a financial advisor. This is not only practical, it can also avoid many commissions, so we present you 5 Mexican fintechs that can help you with wealth management and that you should follow in 2023.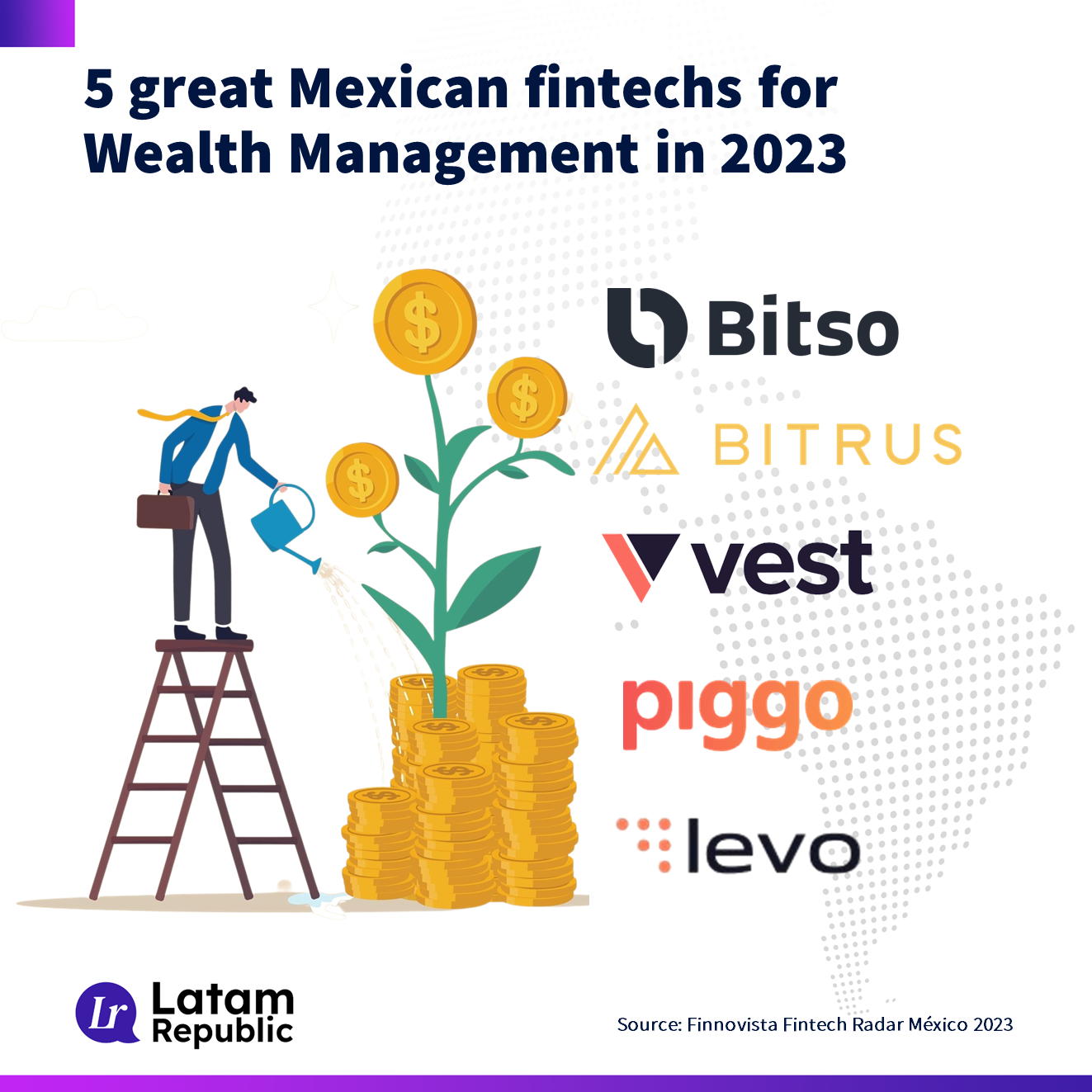 BITSO
It is the bridge to the new digital economy. This platform consists of a Bitcoin Exchange, that is, a place for the exchange of digital and traditional currencies between users.
More broadly, Bitso is an Exchange of various virtual currencies (Bitcoin, Ether and Ripple) with the possibility of exchanging Mexican pesos, which constantly explores technological innovations in financial matters to make them available to the market of the Aztec country.
bitrus
It has more than two years of research and development, both technical and business. Its mission is to increase access, scope and quality of financial services to the general population, through the use of state-of-the-art technology, multiple intuitive platforms and innovative tools that allow users to enter the new digital economy.
Bitrus Wallet is another institution that integrates Grupo Bitrus, a platform that serves as a vehicle between traditional banking and the Fintech sector with access to the Mexican population. In the first instance, the ease of accessing financial services and products will be granted in an easy and simple way to millions of Mexican men and women. Bitrus Wallet has a debit card, payment to third parties, money transfers and payment of services to more than one hundred institutions, almost all at zero cost.
PIGGO
The application allows you to save and invest to live experiences, such as going on a trip around the world or studying abroad. Initially it was created, 3 years ago, in order to allow saving and investing in any objective, from buying a car, saving for retirement, buying a house, among others.
However, the app team discovered that many of the users were using the app to fund experiences. Currently, 28% of all savings and investment goals registered with piggo are for travel or vacations.
Therefore, they decided to evolve and offer customers the possibility of discovering, booking and automating their payments to live memorable experiences.
LEVO
The platform helps you generate up to 10 percent annual profit on your cash and working capital. All you have to do is deposit money from your bank to Levo, where you can see your capital grow in a matter of hours.
The mission of this application is to create a system so that the money that is invested is according to the plans of the users.
VEST
This platform was born with the vision of breaking down the barriers that keep Latin Americans away from the possibility of investing in the largest stock market in the world, the United States, without commissions and in real time, with all the benefits that this represents.
Its mission is that Latin Americans benefit from investing in the United States stock market safely and easily through the app, directly accessing the more than 5,000 companies from different sectors listed on the NYSE (New York Stock Exchange). ) and NASDAQ (National Association of Securities Dealers Automated Quotation) and receive the returns on their investments in dollars.
Artificial Intelligence in wealth management
Increasingly we are going to find financial planning tools based on artificial intelligence.
Artificial intelligence in FinTech could play a role similar to that of data mining. To do this, algorithms can be used to monitor the markets and may be able to predict how investments can become more or less profitable. Among other interesting options.
The good thing about the combination of financial planning and FinTech, in addition to all of the above, is that it can reach more people. From a human point of view, this can free financial advisers themselves from more mechanical tasks, and place them in solving complex problems.
A customer with direct questions can contact an automated advisor. A client who wishes to invest or track their investments cannot do so from an investment platform.
The debate about the possibility of regeneration of the human financial adviser really has no place. There will always be a place for human financial advisors, it is simply an effective combination of digitalization and face-to-face services. Something that is improving the management of the heritage of more and more people.