Capital Summit 2023: the most important Smart Financing event in Latam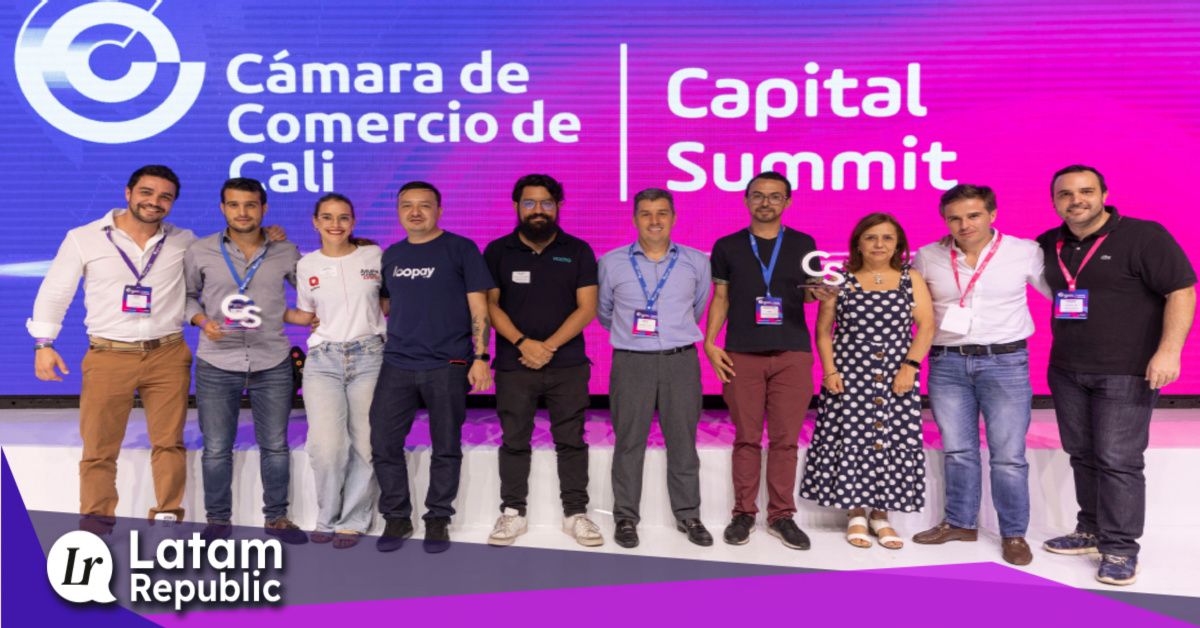 Get ready to live a unique experience in Latin America: the Capital Summit 2023!
This leading finance event is at the heart of business relations in Colombia, bringing together communities and entrepreneurial experts to create valuable investment opportunities and business connections.

The Capital Summit 2023 will take place:
When? September 6 and 7
Where?  Valle del Pacífico Events Center, located in Yumbo, Valle del Cauca.
If you wish to participate, you can contact them via email: capitalsummit@ccc.org.co.

Expanding Horizons: Connecting and Creating Opportunities at the Capital Summit
This business meeting gives you the opportunity to expand your network of contacts, connect with key people in the business world and create new opportunities through various connection spaces. In addition, you will be able to prepare your business to access financing or investment and learn to highlight and sell your venture effectively.

The numbers speak for themselves, the impact of the Capital Summit is significant: more than 3,100 attendees, 520 business meetings, 200 investors, 60 financial and non-financial entities, 132 speakers from various countries and more than 300 startups have participated in previous editions. 87% of the entrepreneurs have achieved valuable connections and real investments have been made for a total of 565 thousand dollars.

From Connections to Growth
"The Capital Summit is very important because it manages to bring together various actors from different sectors and countries, it opens your vision to the different possibilities of connecting with clients, investors and alliances. From the Capital Summit last year, we achieved very good connections for the following months of Peakr's operation, especially meetings with people from the ecosystem that eventually helped us grow the operation from 10KUSD to 100KUSD in less than 10 months," says Simón Mosquera, owner of Peakr.

Meet the Visionaries at Capital Summit 2023
In this edition, the event will have the participation of renowned speakers and allies in the financial and entrepreneurial world:
The topics that will be addressed at the event include Corporate Venturing, Venture Capital and Impact Venturing, providing a comprehensive perspective of current trends in the business world.

Powering Innovation and Growth at the Event
Some of the organizers of the El Capital Summit 2023 are the Chamber of Commerce of Cali and Polux, with the support of sponsors such as Innpulsa, Fundación Bolívar Davivienda, AWS Startups, Mono and Arbusta as well as many more. In addition, leading investment entities such as Rockstart, IGNIA, ACV, Twenty and Cacao Capital, as well as many others and it is also important to mention some of the important allies such as ColCapital, 10x Thinking, Star uplinks, Habi and BidLAD, will be present at the event.

If you want to be part of this exciting business experience and receive the official invitation when registration opens, do not hesitate to click here to visit the site.

Don't miss the opportunity to be part of the Capital Summit 2023, where you can connect with the future of business and entrepreneurship in Colombia, and find the path to success and economic growth.