Emprende Tu Mente 2023: Innovation, Entrepreneurship, and Investment for Latin America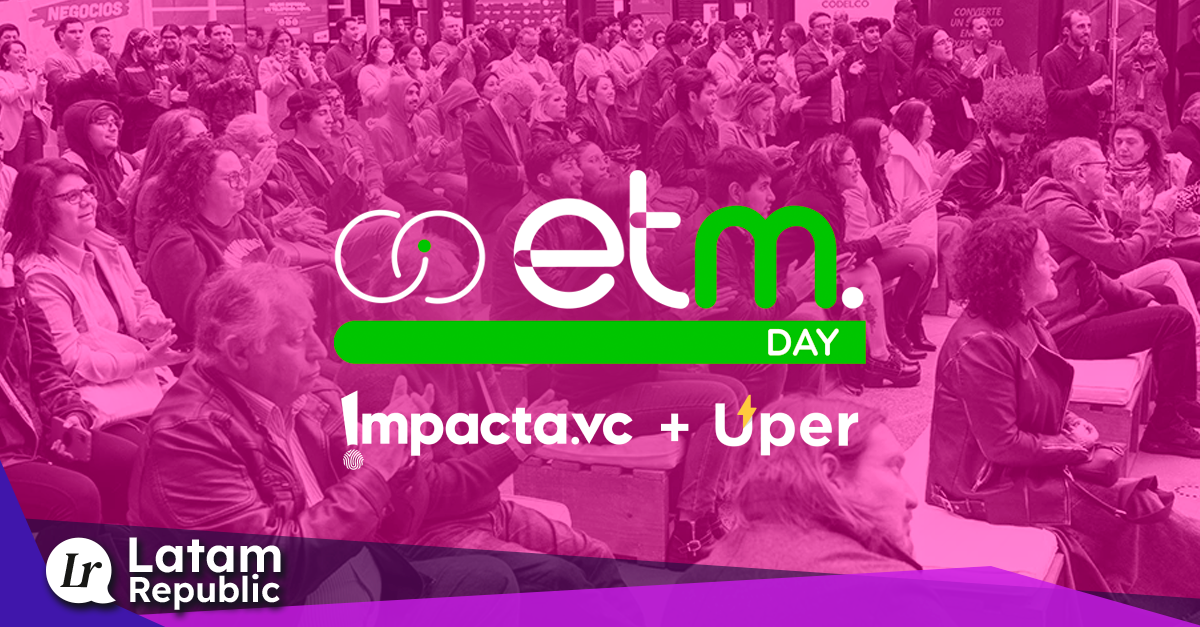 Impacta Fundraising Strategy Program 2023 (#IFSP23) organized by Impacta VC, an investment fund with a clear focus on social and environmental impact, has led to an exciting development. In this program, which attracted the participation of 122 startups from 10 Latin American countries, three Chilean startups stood out and have been selected to participate in an unprecedented live financing project in the region: the Live Fundraising Project. This initiative is the result of a strategic collaboration between Impacta VC, Emprende tu Mente and Uper.
Innovative Startups with Social and Environmental Impact: Retorna, Theodora and Savia
The lucky startups, called Retorna, Theodora and Savia, stood out among a group of 43 applicants who competed for this unique opportunity. Each of these companies has stood out for its ability to generate a significant impact on society and the environment through its innovative solutions.
Retorna, led by Atila Piñon, has created a fintech that seeks to democratize the sending of remittances between migrants. Their platform allows people to send remittances to countries in Latin America, the United States and Europe, and they have expanded their operations in Chile, Peru and Colombia.
On the other hand, Theodora, led by CEO Maria Jose Martabit, is dedicated to the development of AI-based tools to protect the reputation of organizations. Its technology allows us to detect, correct and measure biases in communications and algorithms.
Finally, Savia, a B Corp led by Niels Lindeen, specializes in the delivery of supplies to restaurants, bars and hotels. They offer digital tools for managing purchases of quality, traceable products and agile deliveries. This has significantly contributed to improving the food supply chain by shortening it and supplying direct customers, from local farmers and producers.
IFSP 2023: Impacta VC and its partners drive startup success
These three startups, in addition to participating in the Impacta Fundraising Strategy Program, will also have the opportunity to receive an economic benefit estimated between US$40,000 and US$60,000 financed by Uper, Impacta VC and Emprende tu Mente, as well as Microsoft Hub for Startups Credits for a potential of more than US$20,000 at the close of the round.
The Live Fundraising Project is a pioneering project conceived by Impacta VC that aims to allow startups to apply everything learned during the IFSP 2023 program and complete the effective closing of their financing rounds. To achieve this, it has partnered with Uper, a platform that provides access to communities interested in investing in the companies they admire.
To carry out the capital raising process in this unprecedented initiative, Impacta VC has joined forces with another of its strategic partners, Emprende Tu Mente, as part of ETM Day 2023, one of the most important innovation and entrepreneurship events in the region. }
EtM Day 2023: The Epicenter of Innovation and Entrepreneurship in Latin America
This exciting event, which will mark a milestone in the world of entrepreneurship and investment in Latin America, will take place at Parque Bicentenario de Vitacura, Santiago, on November 16 and 17, under the name EtM Day 2023. With the participation of notable speakers and a focus on innovation, entrepreneurship and investment, this event promises to be a benchmark in the region and will provide a unique platform for the startups selected for the Live Fundraising Project.
The three selected startups will have a prominent space on the main stage to present their projects to an audience of more than 30,000 ETM Day attendees and more than 10,000 Uper users, as well as Impacta VC followers. After their presentations, the Live Fundraising Project will officially begin, allowing anyone interested to invest in these companies.
The fundraising process will remain active on the Uper platform until December 10, 2023, meaning that the event will not mark the end of the investment round, but will continue online.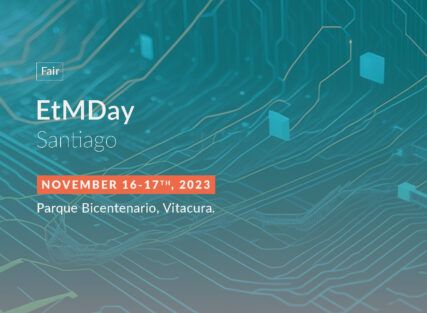 Impacta VC: Empowering Purpose-Driven Entrepreneurs in Latin America
Catalina Taricco, COO & CMO of Impacta VC, expressed: "We created this project as a memorable closing for IFSP 2023, and what better than applying everything we taught the founders during 3 months to raise their rounds, closing them and integrating the community as its investors. The companies that the world needs are created by all of us, and it is a wonderful, virtuous circle."
Impacta VC, with its commitment to helping entrepreneurs with a clear purpose fund and scale their companies, plans to multiply its portfolio with the incorporation of impact companies from all over Latin America.
In the words of David Alvo, Managing Partner at Impacta VC: "What Emprende tu Mente is doing with EtMday is extraordinary. An event that is the benchmark in Chile was needed to bring together the entire ecosystem of innovation, entrepreneurship and investment, and EtMday has achieved it. Now, with the international touch it will have, it will undoubtedly become an emblematic event."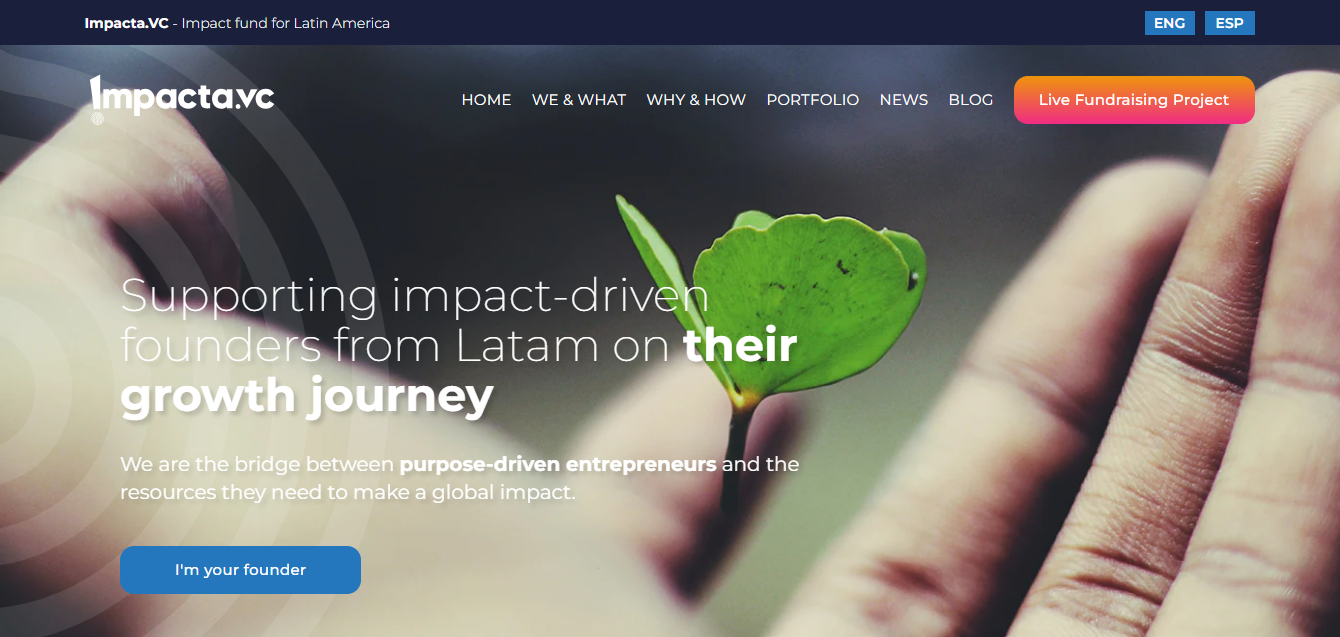 The Live Fundraising Project and ETM Day 2023 promise to be a milestone in the world of entrepreneurship and investment, offering committed startups the opportunity to raise funds and take their impactful solutions to the next level, while also connecting with a broad and diverse audience interested in supporting positive change in Latin America.