Gulp Data: A Data-driven Fintech that Raised USD $25 Million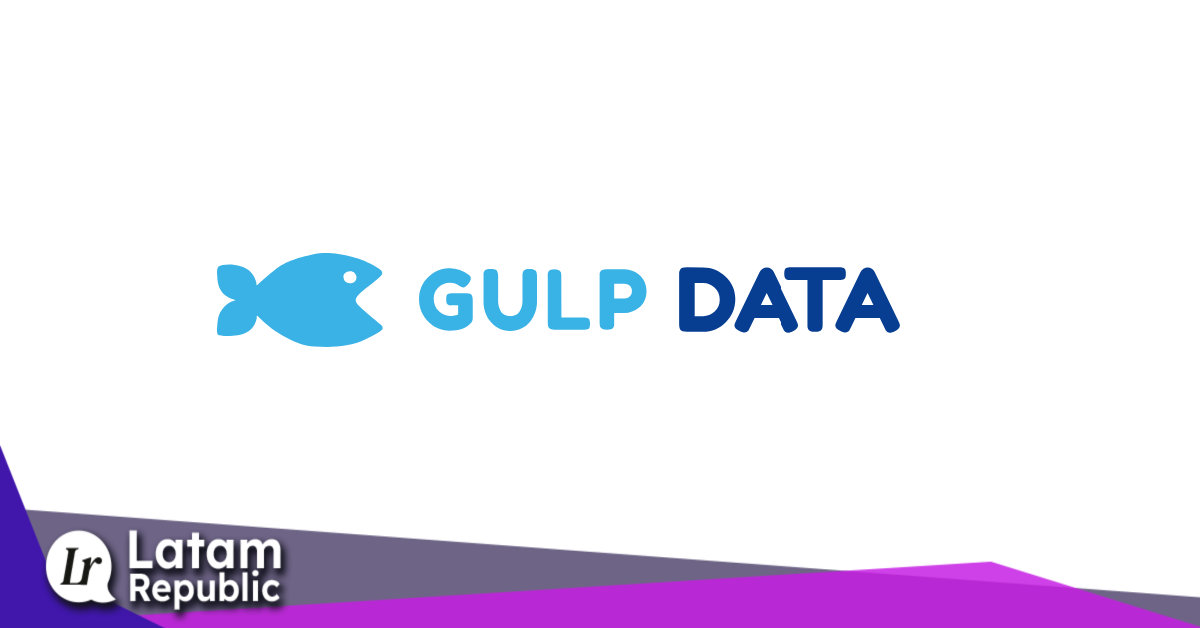 In the digital era, information has become highly valuable and powerful for companies and organizations. Its significance in the present world is so great that rules and regulations have been established worldwide to ensure its proper use.
Unleashing the Potential of Data: The Rise of the Data as an Asset Industry

In the business world, data is an important tool for making fact-based decisions, optimizing resources, fostering creativity, finding new sources of income, and creating value. Therefore, it has been recognized that data is a strategic resource that requires responsible and appropriate management.

In recent years, a new industry has emerged, focusing on the strategic use of information, known as "Data as an Asset." This industry has dedicated itself to devising tools to acquire, track, analyze, and generate benefits from data. One of the fastest-growing areas within this industry is the field of financial technology (fintech), which seeks to offer financial solutions, such as access to capital and credit, to companies and individuals who cannot avail themselves of traditional banking services.

Gulp Data Empowers Startups with Data-backed Loans to Fuel Growth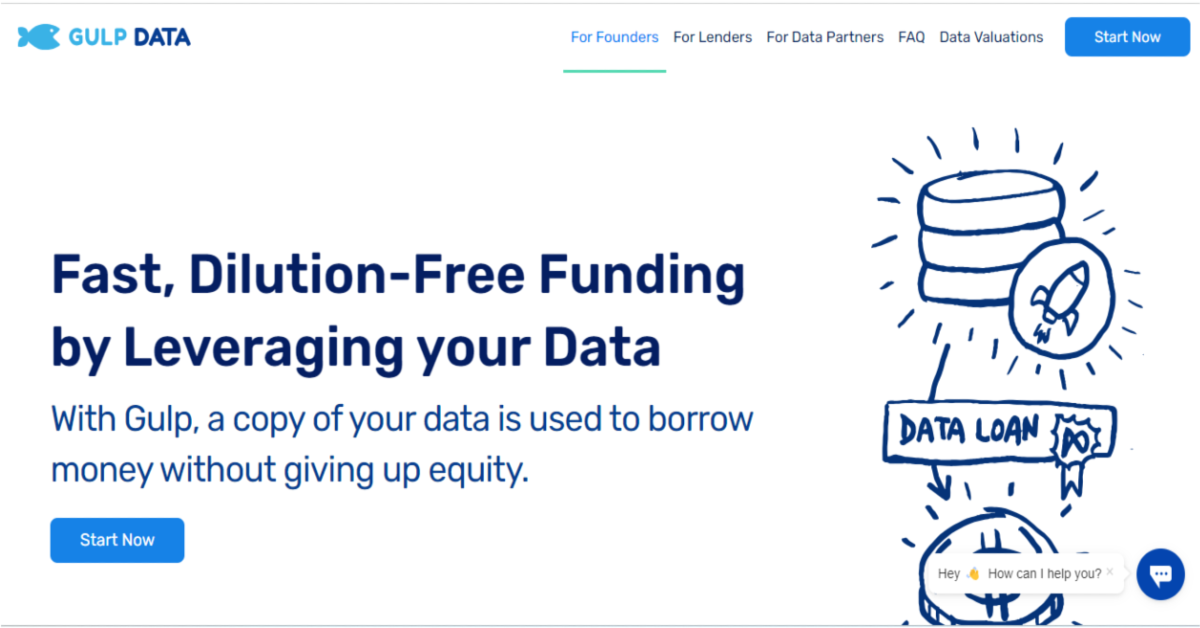 In this context, Gulp Data stands out as a startup founded in 2021, specializing in providing data-backed loans to startups and businesses. Recently, the company has secured $25 million in financing to expand its lending capacity and benefit startups and small to medium-sized enterprises (SMEs) in Latin America and other parts of the world.

Gulp Data offers a unique proposition: enabling companies to leverage a valuable resource that they cannot access through conventional commercial loans, namely, their data. This way, companies can use this resource to obtain capital and seize new opportunities.

Lauren Cascio, co-founder of Gulp Data, stated in an interview with Entrepreneur en Español: "Our unique proposition is that companies can leverage a new asset that they can't reach with any other type of commercial loan: that's data, and we allow them to use that asset to capture capital."

Data-Driven Financing: Gulp Data Utilizes Machine Learning to Evaluate and Secure Loans Worth Millions

The company's goal is to provide around $100 million to companies of various sizes before 2024. This will offer a practical and secure option by allowing them to use duplicates of their data as collateral, thus preserving their capital without dilution.

Gulp Data employs its own machine learning technology to perform real-time evaluations of business data within hours. As a result, it offers loans without the need to acquire new equity in the company in just a few weeks, using borrowers' data copies as collateral.

With the aim of streamlining the evaluation process and ensuring end-to-end data protection, Gulp Data bases its loans on the estimated total value of the client's dataset. Regarding the operation of their machine learning system, Cascio explained that it relies on many of the same techniques used in intangible asset transactions, such as cost analysis or revenue analysis, to determine the value of those data assets. Thus, Gulp Data utilizes data from various sources and thousands of datasets to calculate the market value of these assets.

Data Security at Gulp Data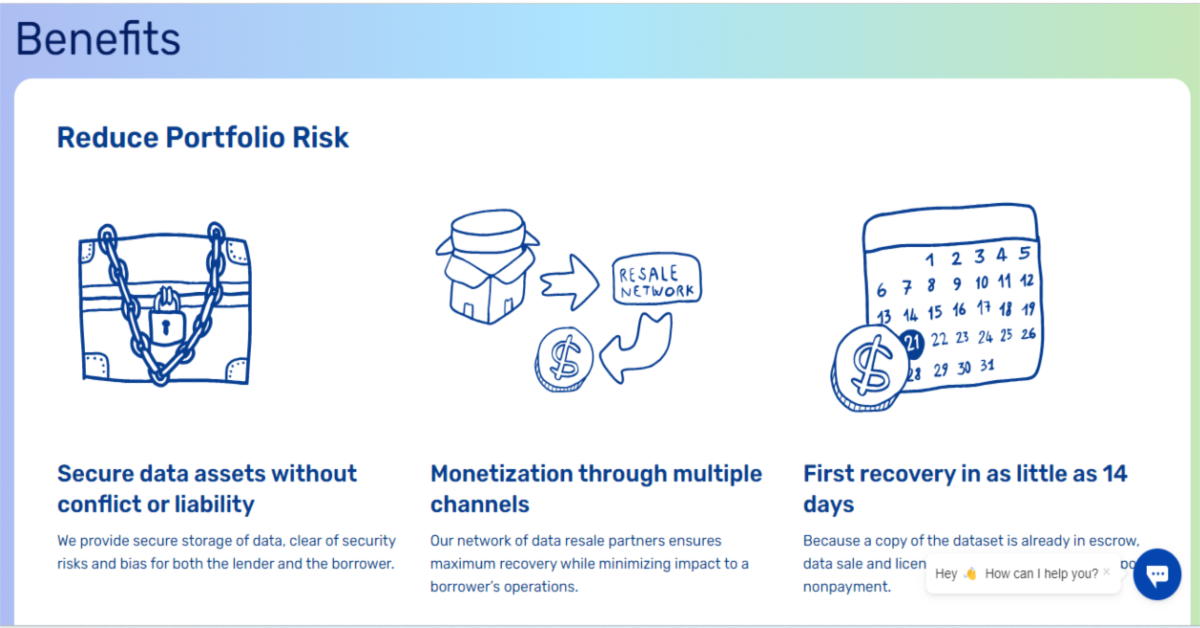 Gulp Data places a strong emphasis on data security. All data submitted by a company, including samples and backup copies used as collateral, are handled with the highest global security standards. In the case of this company, the data is stored completely encrypted and is not mixed with other clients' data while being stored.

Cascio explained that Gulp Data has implemented an application process that allows its clients to evaluate their own data. If clients store their data on services like Amazon, Microsoft Azure, or Google Cloud, they are provided with a simple tool that analyzes a sample of their data. This way, the data always remains under the client's control.
Gulp Data utilizes this information to feed its models and make loan decisions. This provides confidence to individuals, even if they have personal debts or other sensitive data related to their business.

Revolutionizing Fintech: Gulp Data Pioneers Data-Backed Loans for Business Growth

Cascio highlights the limited information currently available on non-dilutive financing and how to build a business using this approach. In this context, she emphasizes that data represents another asset that often can generate income and yet does not receive the recognition it deserves. In this sense, Gulp Data serves as a reminder to founders that the data they have accumulated over the years has real value.

Gulp Data has become an innovative solution in the fintech industry by offering data-backed loans to startups and businesses. Using its patented machine learning technology, the company values data in real-time and provides non-dilutive loans using data backups as collateral. Data security is a priority, and Gulp Data complies with the highest global security standards.

The company aims to highlight the value of data as a strategic asset capable of generating income, encouraging entrepreneurs to explore non-dilutive financing options. In a data-driven digital world, Gulp Data positions itself as an ally for companies seeking capital and growth by leveraging their data.