How to Invest in Latin America Startups? The Top 3 Alternatives in 2023
Every day in Latin America, high-potential startups are emerging. But how can you invest in them? What are the best options to do so?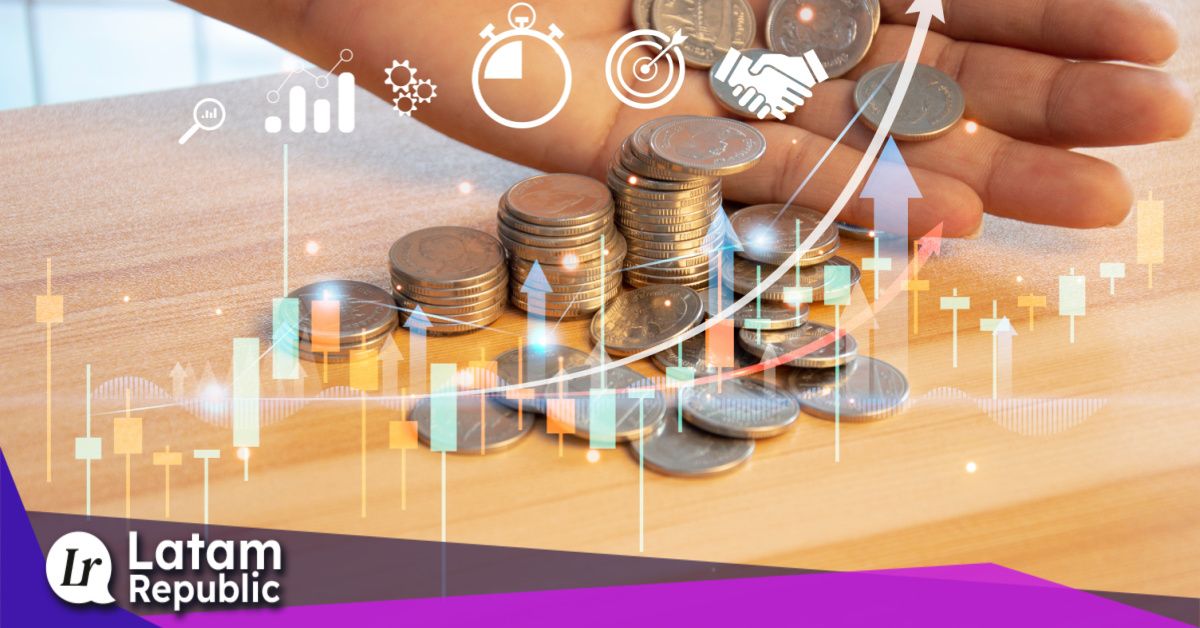 In the current business world, access to financing is a crucial factor for the success of startups. Fortunately, there are various investment options that allow entrepreneurs to obtain the necessary capital to develop their projects.
In this article, we will explore three prominent alternatives: Crowdfunding, Angel Investment Networks, and Venture Capital Funds (VC), and analyze the investment opportunities they offer in Latin America.
Why Investing in Latin American Startups is a Lucrative Choice
Investing in startups in Latin America is a worthwhile endeavor for several compelling reasons.
Firstly, the region is experiencing a significant surge in entrepreneurial activity, with a vibrant ecosystem of innovative and disruptive startups emerging across various industries.
These startups are capitalizing on untapped market opportunities, addressing local pain points, and offering unique solutions tailored to the specific needs and preferences of the Latin American market. Additionally, Latin America boasts a young and tech-savvy population, coupled with an increasing internet penetration rate, creating a fertile ground for scalable digital ventures.
Furthermore, the region's growing middle class and rising consumer spending power present a vast market potential for startups to tap into. With a wealth of untapped resources, diverse talent pools, and supportive government initiatives, according to Jose Kont, managing partner of Cuantico VC, "investing in Latin American startups offers the potential for high returns and the opportunity to contribute to the region's economic growth and development".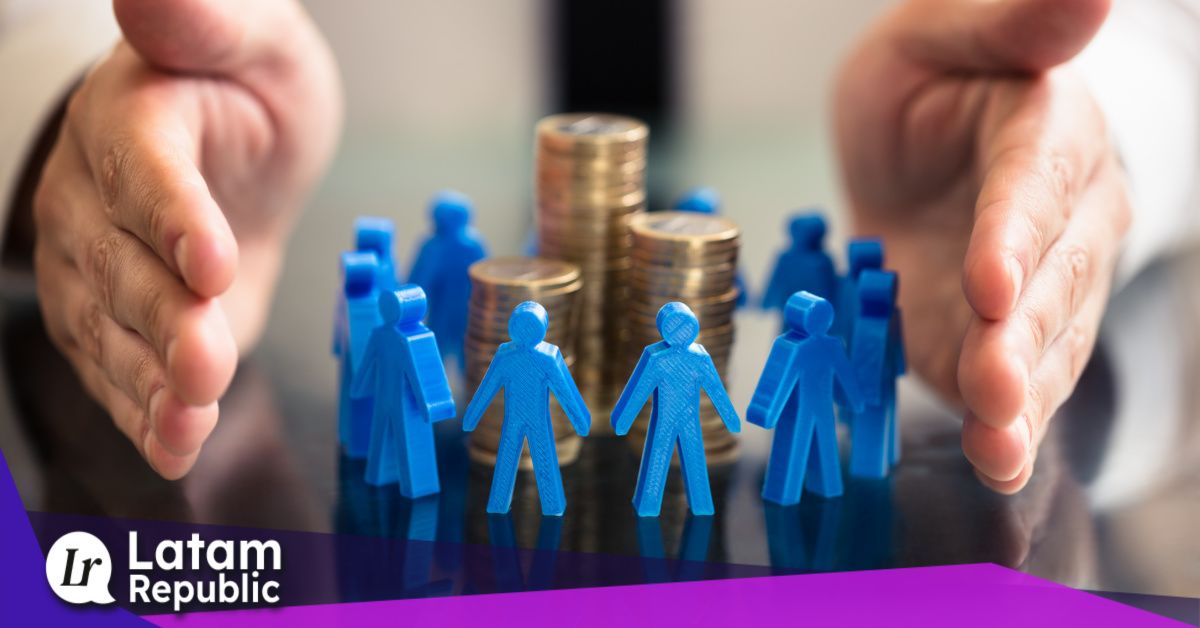 Crowdfunding
Crowdfunding is a popular financing model that enables individuals or businesses to raise funds for their projects through online platforms. It allows entrepreneurs to gather capital from many people, rather than relying on a single investor or financial institution. In return for their contributions, backers may receive rewards or shares in the project. Crowdfunding is seen as a democratic and collaborative approach to financing, particularly favored within the startup community.
In Mexico, one notable platform in this field is Arkangeles.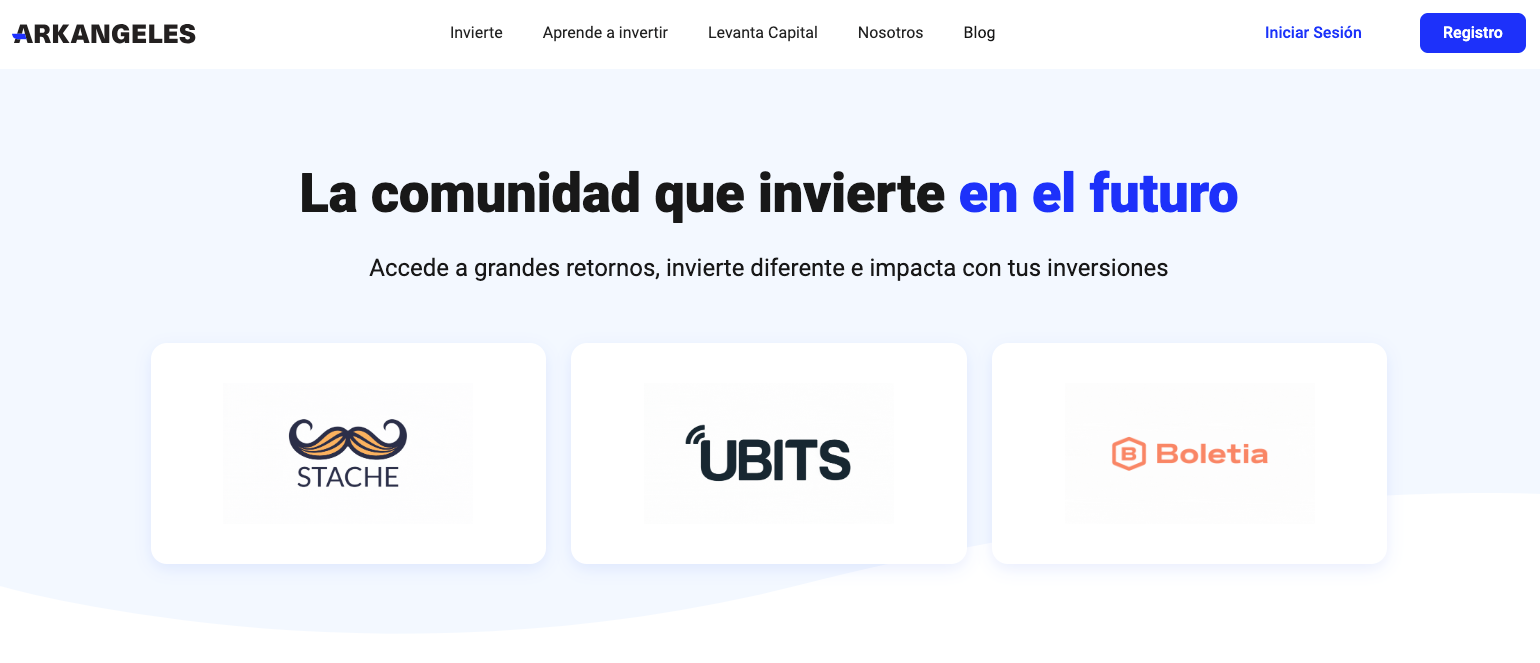 Arkangeles is a platform that aims to democratize startup investment by offering anyone the opportunity to become an angel investor. Through Arkangeles, investors can access a diverse portfolio of pre-selected startups, investing from $3,000 MXN onwards (USD$175). This allows for a diversified portfolio and reduces investment risk.
By investing through Arkangeles, investors receive an investment certificate that protects their interests in the chosen company. It should be noted that all investments carry risks, so it is recommended to diversify capital across multiple companies to minimize potential losses.
Arkangeles is one of the few companies that fall under the 8th Transitory Article of the Fintech Law published in the Official Gazette of the Federation in 2018 by the National Banking and Securities Commission (CNBV) and the National Commission for the Protection and Defense of Financial Services Users (Condusef). This allows them to operate under the Collective Funding format and raise capital from the general public.
Additionally, Arkangeles is part of the two most important associations in the Mexican Fintech movement: the Association of Collective Funding Platforms (AFICO) and the Fintech Association Mexico.
Angel Investment Networks
Angel investment networks are groups of individual investors who come together to invest in early-stage startups. These investors, known as angel investors, contribute capital, experience, and contacts to startups in exchange for equity stakes.
Angel investment networks offer entrepreneurs access to a diverse network of investors, which can be beneficial for securing funding and additional support. In addition to capital, angel investors often provide strategic advice and mentorship to the entrepreneurs.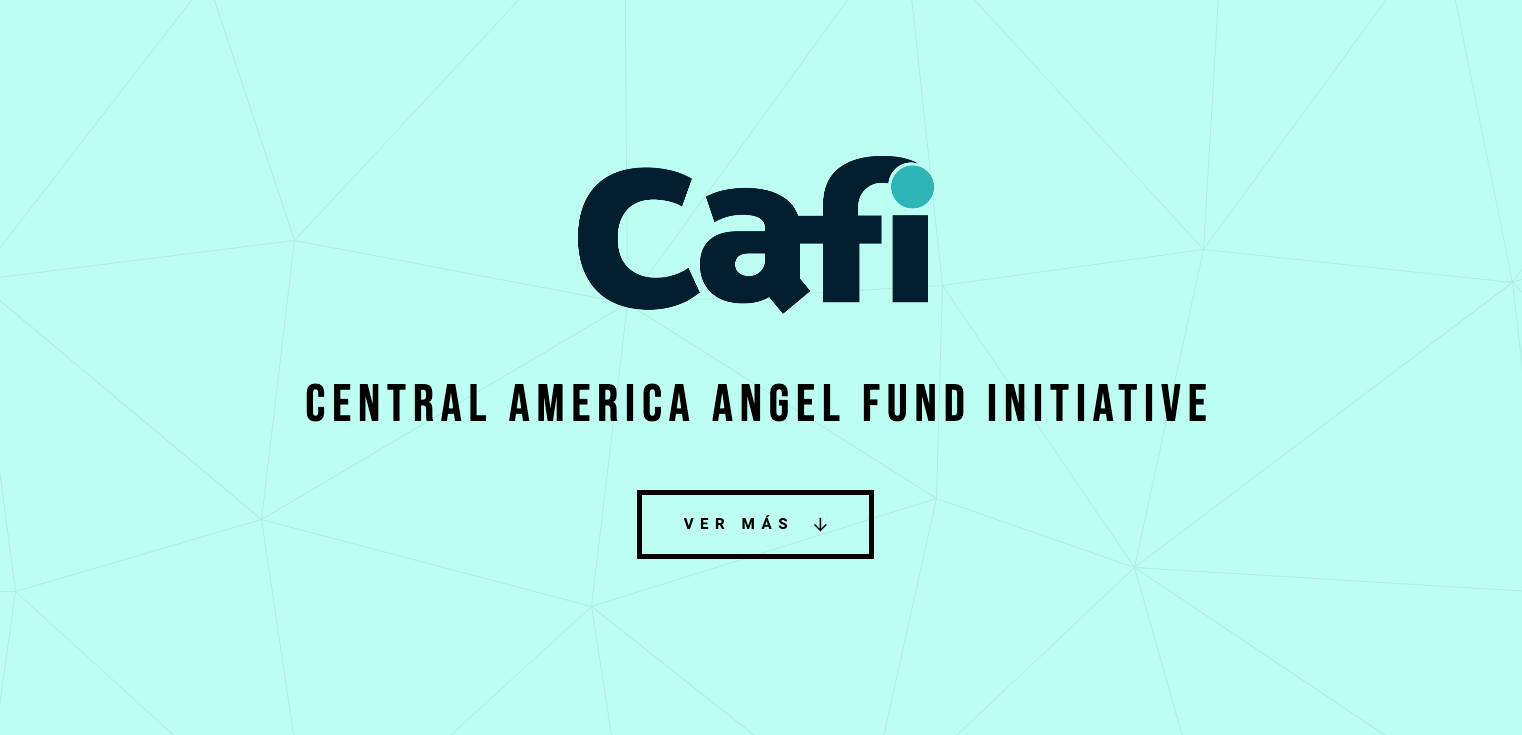 CAFI is an angel investment network in Central America that supports entrepreneurs using technology to address Latin America's challenges.
Their goal is to bridge the gap between investors and entrepreneurs to create a strong and prosperous ecosystem, while guiding and preparing investors interested in investing in high-potential startups in the region.
CAFI's investment ranges from USD$5,000 to USD$50,000, whether a single investor is interested in backing the startup or several join the investment.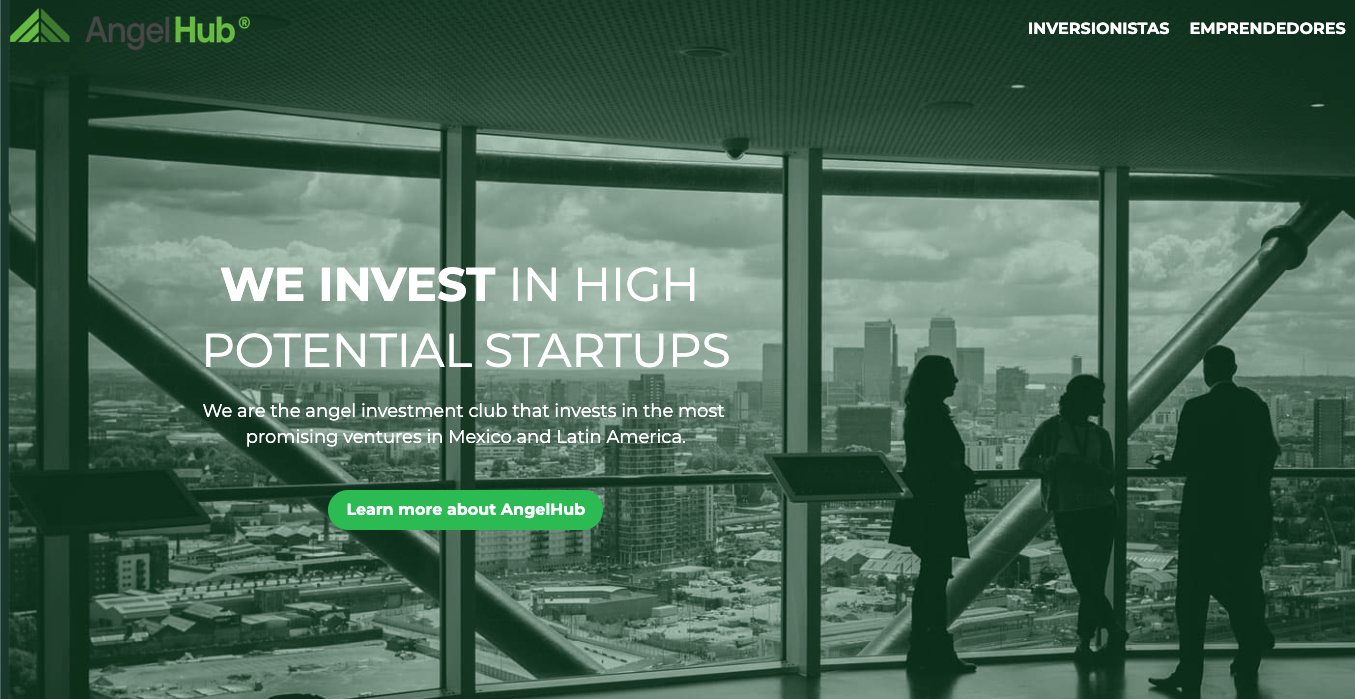 AngelHub is an angel investor club in Mexico that has access to high-growth potential entrepreneurial projects throughout Latin America. Their goal is to provide smart capital to Mexican and Latin American entrepreneurs while educating and developing angel investors.
AngelHub operates virtually and remotely, facilitating the participation of its members. In addition to providing capital, AngelHub offers high-level connections, mentoring, and exclusive networking events. The network of investors and entrepreneurs fosters collaboration and knowledge exchange for mutual benefit.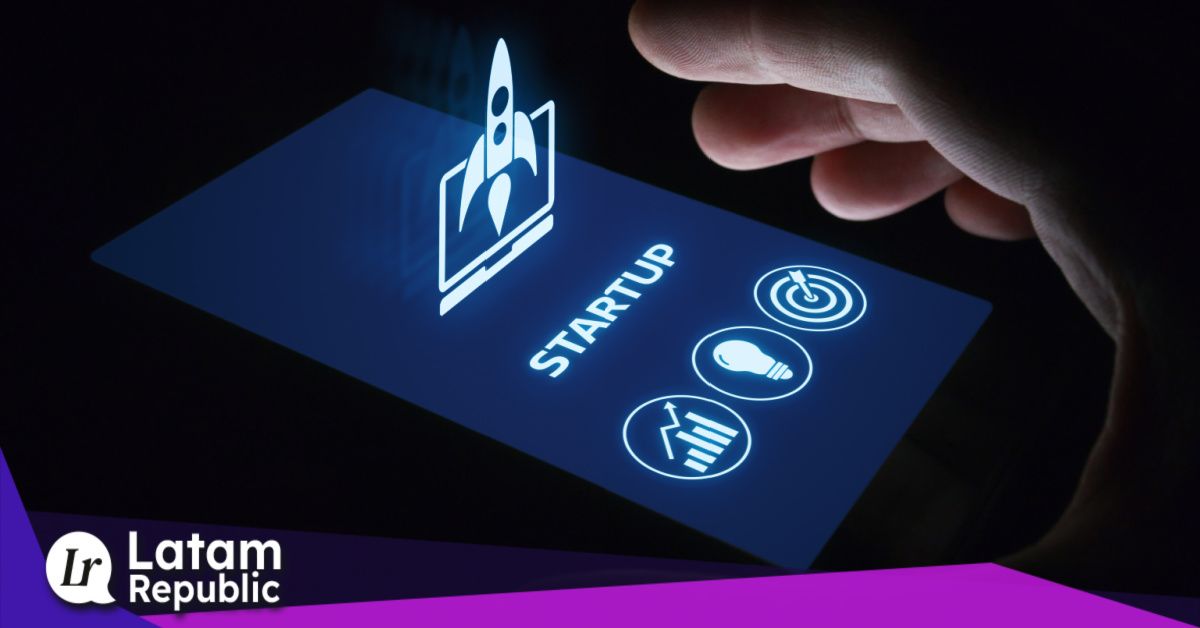 Venture Capital Funds (VC)
VC funds are investment funds that specialize in investing in high-potential, early-stage startups. These funds raise capital from institutional and/or individual investors and invest it in promising startups in early or growth stages.
VC funds not only provide funding but also offer expertise, guidance, and a network of contacts to help companies scale and reach their full potential. In return for their investment, VC funds obtain equity stakes in the startups and seek significant returns in the event of success.
Two notable VC funds in Latin America are G2 Momentum Capital and Impacta VC.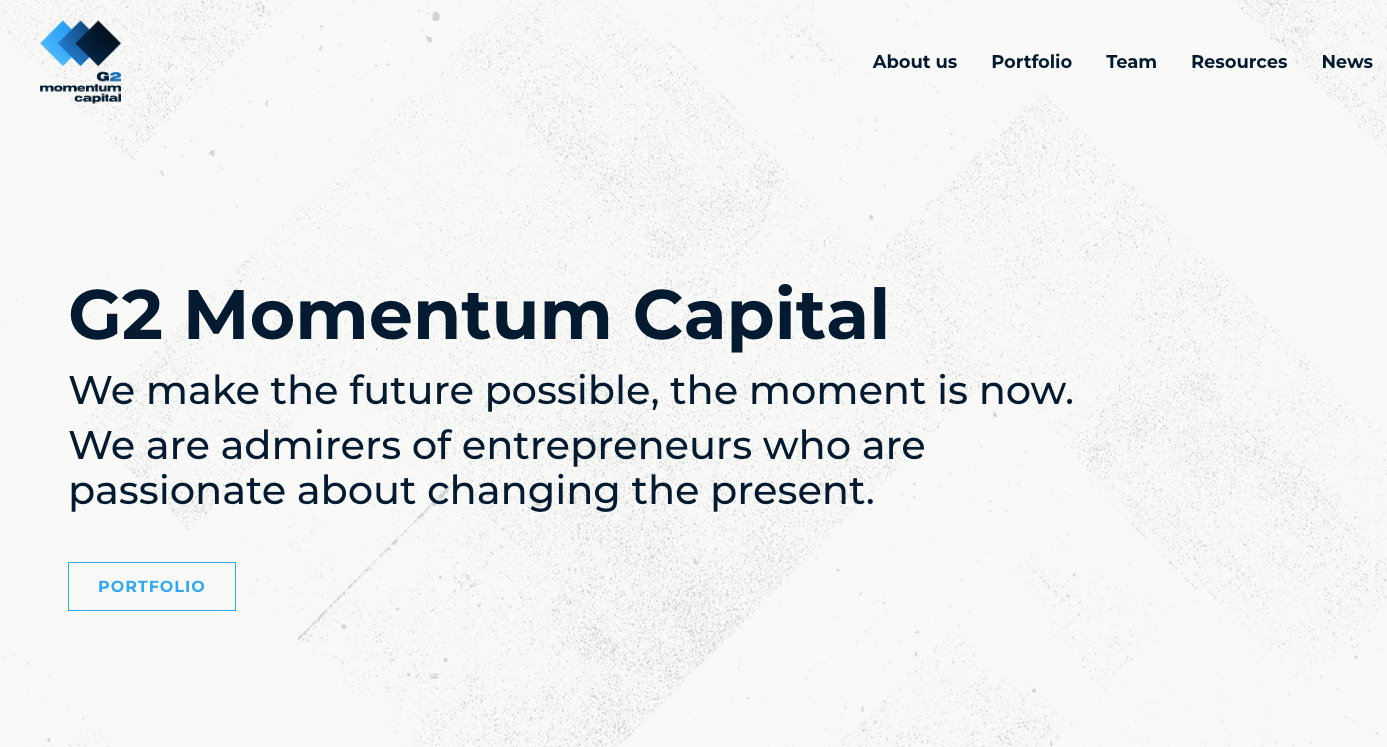 G2 Fintech Fund focuses on investing in early-stage Latin American Fintech startups. Their objective is to support entrepreneurs and help them develop their projects from a strategic and operational perspective. In addition to providing capital, G2 Momentum Capital offers knowledge and expertise in diverse areas and sectors.
In recent years, investments in financial technology have seen a significant availability of capital in the region, enabling disruptive companies to grow and create an unprecedented impact.
G2 has been successful as an early-stage investor in companies such as Albo, Kubo Financiero, Cacao, Dapp, and Finerio, among others. "We see a gap in early-stage financing, as local and foreign funds are seeking companies with traction and valuations that allow them to invest million-dollar checks. Our focus and expertise lie in projects that have the potential to reach that level but require an initial push of between $100,000 and $500,000. We love that space" said Jorge González Gasque, managing partner at G2.
Impacta VC is an investment fund focused on companies that generate positive social and environmental impact. This fund seeks to invest in startups that tackle important issues in areas such as education, health, environment, and poverty. In addition to capital, Impacta VC offers strategic support and guidance to enhance the growth and impact of the backed companies.
Impacta leads and co-leads rounds with tickets ranging from $100k to $500k and supports startups with follow-ons of up to $1M.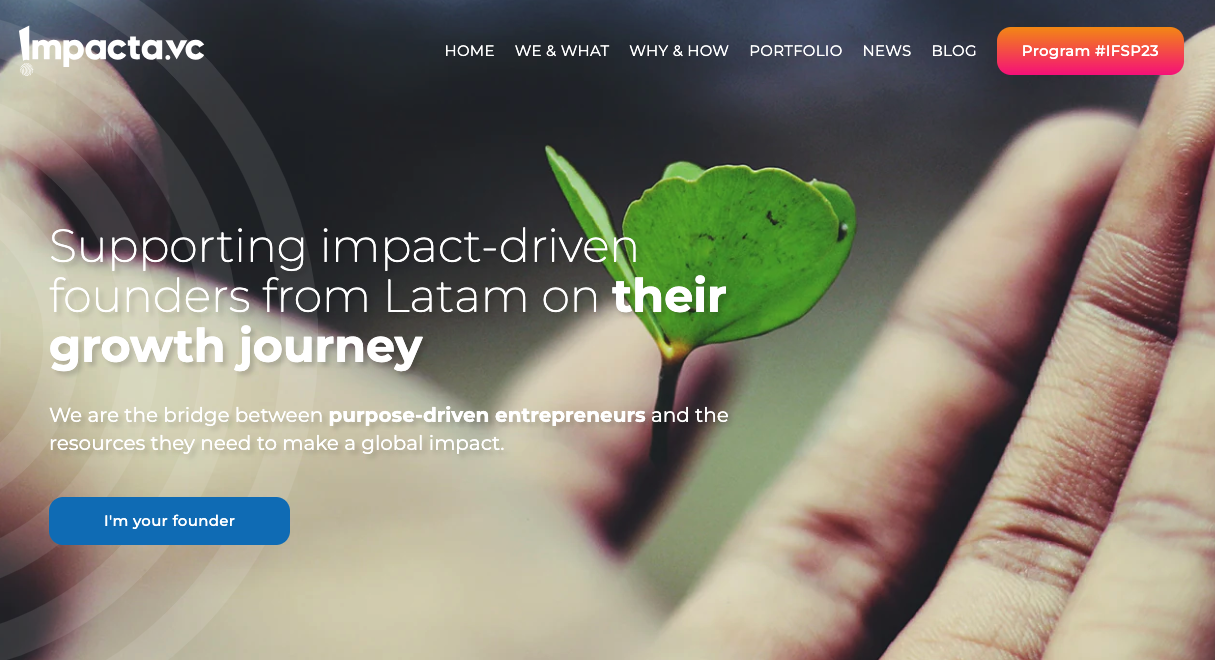 Both G2 Momentum Capital and Impacta VC operate as professional funds with more formal investment structures and rigorous selection processes. By investing through these funds, investors gain access to highly selected opportunities managed by teams of venture capital investment experts.
Crowdfunding, Angel Investment Networks, and VC Funds are the best options that allow investors to access promising projects, generate financial returns, and contribute to the development of the entrepreneurial ecosystem in Latin America.