The most promising startups in Mexico for 2023
The 10 best startups in Mexico to be considered outstanding workplaces with a lot of room to grow, according to Cuantico VC.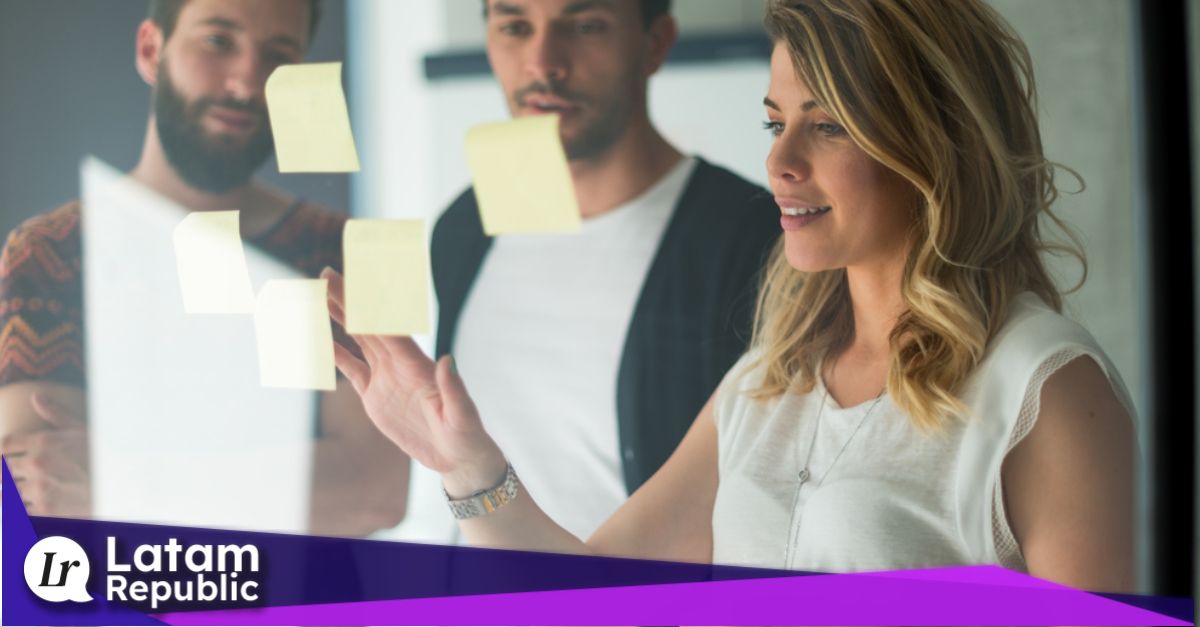 Innovation, growth and adaptability are some of the qualities that have led the 10 best startups in Mexico to be considered outstanding workplaces with a lot of room to grow, according to Cuantico VC, investment platform focused on mapping and promoting emerging companies in the region.
This list highlights financial services or e-commerce companies that have been able to adapt and prosper in a challenging environment, such as the pandemic, when e-commerce grew 81% according to data from the Mexican Association of Online Sales.
Other sectors that also appear on the list are real estate, health, and logistics, which have stood out for their ability to overcome uncertainty and optimize their professional growth by showing a greater commitment to attracting talent.
Let's see which are the most promising: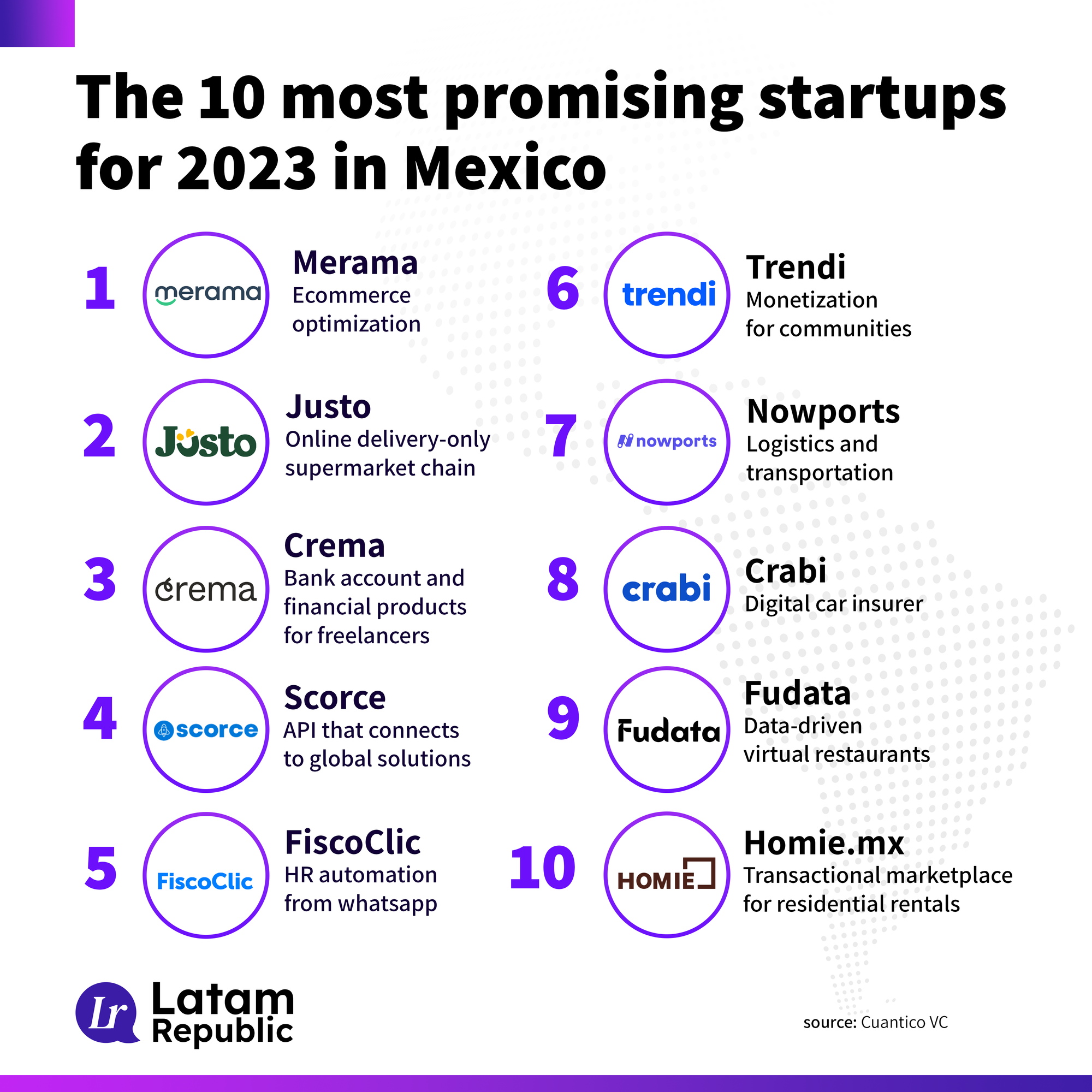 Merama
Merama seeks to be the best and largest group of online brands in Latin America. This startup has joined forces with the best brands and entrepreneurs in Brazil, Mexico, Colombia, Chile and Peru, to build and promote ecommerce businesses.
Justo
Justo is a digital supermarket that aims to reduce shipping costs to businesses, in addition to offering a comprehensive solution that includes a receiving and delivery system.
Crema
Crema is a digital payment solution 100% made for independent professionals or freelancers. At the end of the day, it works like a borderless bank account for freelancers and small businesses to get paid internationally.
Scorce
Scorce is a single API that connects easily and quickly to the best APIs in Latin America. Their goal is to save time on integrations and allow companies to scale their businesses in categories like KYC, digital onboarding, and fraud prevention.
FiscoClic
FiscoClic manages the payroll of small businesses in just seconds and without the need for a Human Resources area. It currently has operations only in Mexico.
Trendi
Trendi is a startup that helps creators and creators to increase their audience, launch more products and create a profitable business on the Internet. Its founders are Alan Arguello and Massimo Di Berardino, creators with experience in large startups such as Platzi or Beek.
Nowports
Nowports is a logistics company whose main objective is to expedite the import and export processes for Latino companies of all kinds of commercial activity.
Crabi
Crabi uses Artificial Intelligence and Data Analysis to offer auto insurance tailored to the user, with the best prices on the market. Through its mobile application, it gives users control over their insurance policy.
Fudata
Fudata is a virtual restaurant startup that uses extensive data-driven analytics that are scalable through the untapped capacity of third-party restaurants.
Homie
Homie is based on innovation in the rental market to revolutionize the traditional rental process, making it easier through technology. In this way, he seeks to simplify each of the rental processes of a property, both for owners and tenants.